The Community Toolshed is Now Open!
We are so excited to see this amazing resident benefit open! In order to utilize our community toolshed, we have a few steps for our residents to follow: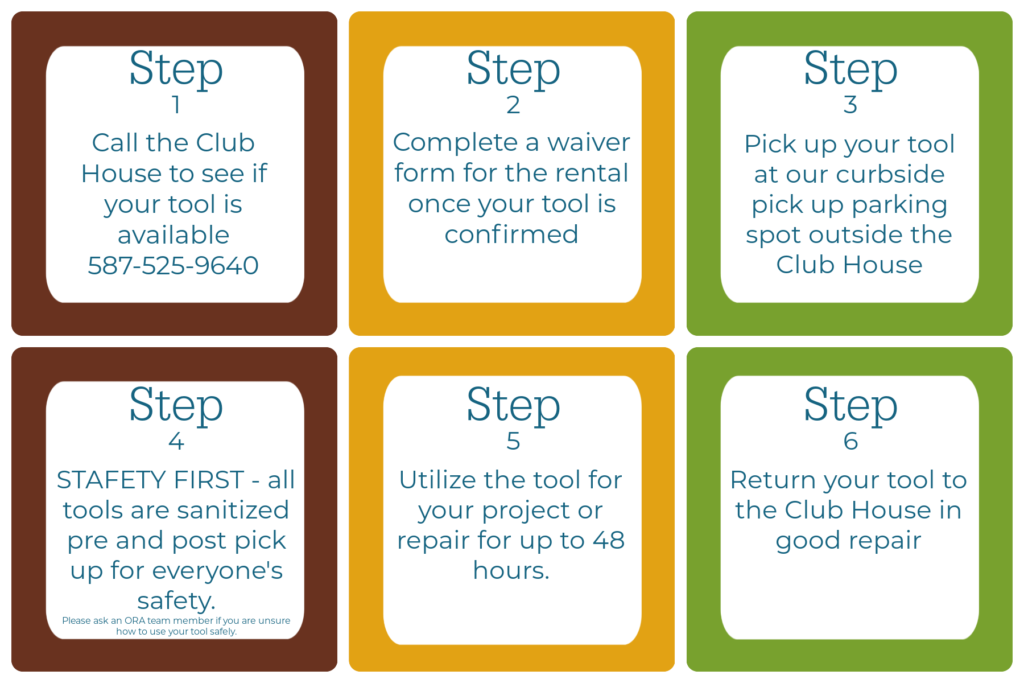 Call the Club House, our team will be able to check if the tool you are interested in borrowing is currently available in the toolshed. To see a full list of the tools you can access in the toolshed, please visit our toolshed page.
Once your tool has been confirmed to be available, and you are able to pick up within 1-2 hours, our team will send you a waiver to complete.
You arrive at the Club House and check in with our team. We will do our best to have your tool ready for you and will confirm it is you through photo ID. After confirming we have received your waiver, and that all pieces required for your tool rental are accounted for, you are able to leave with your borrowed tool.
You have 48 hours from the time of pick up to use your tool. We kindly ask that you are mindful of other neighbours that may want to utilize the tool and return it promptly once you are done in good condition.
You return the tool, and all accessories to the Club House team. Our team will inspect the tool, sanitize it, and then return it to the toolshed. Other community members will then be able to borrow this tool once more.
As with anything new, there is a time for learning, our team is excited to present this to our community and learn and grow with it. If you have any questions, please do not hesitate to reach out to our team! Email Lara at programs@orchardsra.ca with any suggestions, or questions about the toolshed.