Support local businesses and enjoy home-made, home-baked, home-grown goods!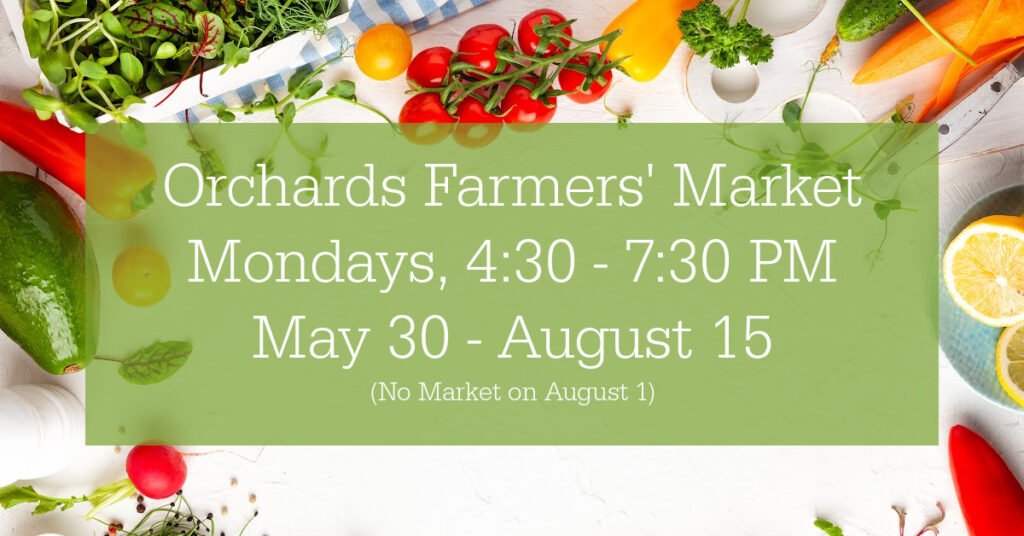 It's that time again! We are pleased to announce that the Orchards Farmers' Market will be returning once again this year starting in May!
When: May 30, 2022 – August 15, 2022 (excluding August 1, due to the holiday).
Where: 4059 Orchards Drive SW, Edmonton, AB
Time: 4:30 – 7:30 PM
Who: Local vendors selling amazing home-made, home-baked and home-grown goods.
Why: Supporting local businesses helps our local economy thrive!
APPLICATIONS ARE AVAILABLE HERE
We are currently reviewing vendor applications.
Contact our Market Manager Mackenzie via e-mail or call (587) 525-9640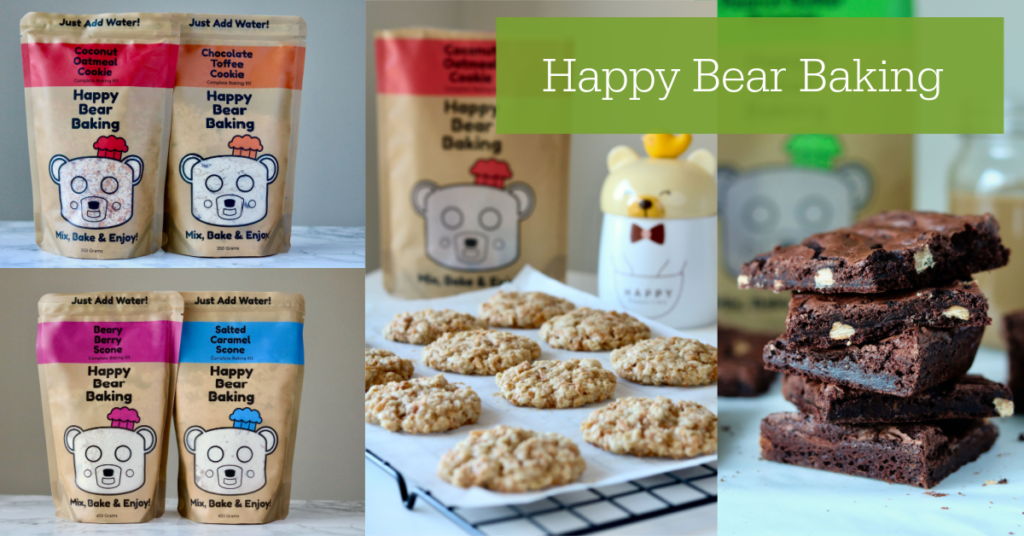 Happy Bear Baking was started by three best friends and a dream. Our dream is to share the joys of fresh baked goodies with everyone, because there's nothing better than a fresh baked snack straight from your own oven!
We believe baking is a Bear Necessity, and our Just Add Water Baking Kits are an easy and delicious introduction to yummy scones, cookies and brownies! With Happy Bear Baking, enjoying fresh treats at home has never been easier! Just add water, mix, bake & enjoy! With no extras required, Happy Bear Baking makes fresh baked treats so good you'd never know they came from a kit, perfect for indulging your sweet tooth in a hurry or teaching kids the basics of baking!
Happy Bear Baking got its start in Edmonton Alberta, as our head baker Chris started sharing our goodies with friends and family, before branching out into farmers markets in the Edmonton area.
You can find Happy Bear Baking on Instagram & Facebook!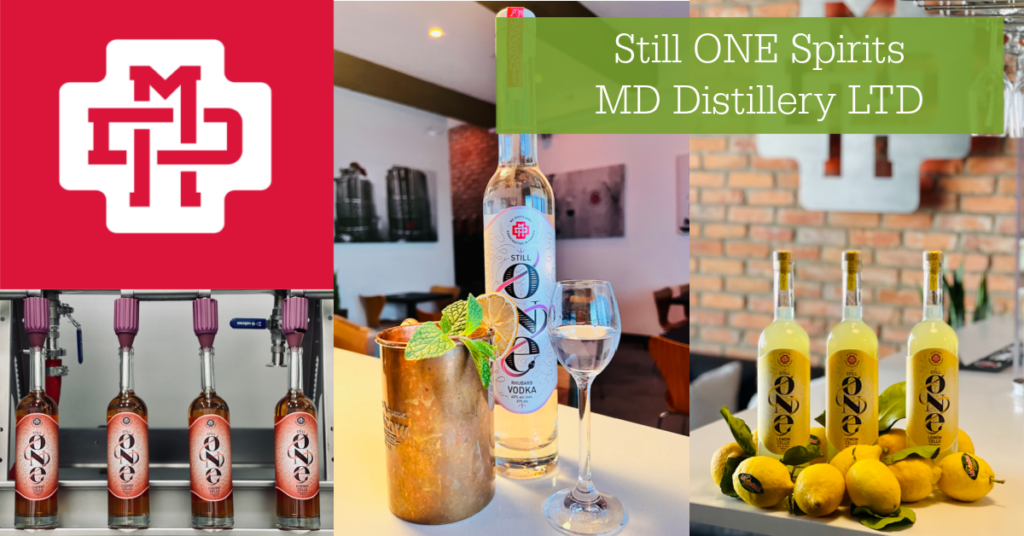 MD Distillery is a local distillery from St. Albert who handcraft sipping vodka and gin at it's finest thanks to our state of the art distillation equipment, high-level water purification and 100% sunbaked Alberta wheat, all blended with old-world European knowledge. All of our spirits are mashed, fermented and distilled in-house and are infused with only real fruit. No artificial coloring or preservatives are added.
When served chilled, you will fully appreciate just how smooth and clean sipping Still ONE is.
You can find MD Distillery on Instagram, Facebook & TikTok!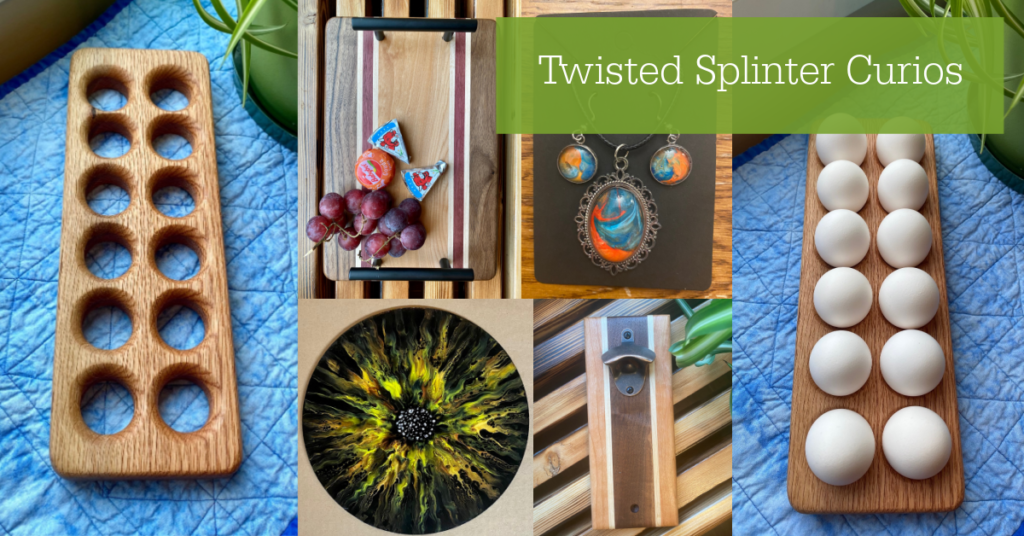 Twisted Splinter Curios are a husband and wife team creating practical and beautiful wood creations, affordable abstract fluid art paintings, jewelry, trinkets and home décor. Each piece is unique, right down to the paint designs or grains/embraced flaws in the wood.
Married for 15 years, Amanda and Nathan have always worked together on projects around the house, including building fences sheds, even landscaping and building furniture. When the personal projects ran out, they both found new passions; Amanda does fluid art painting and Nathan creates various wood crafts. They started Twisted Splinter Curios in 2021 when they were approached by a neighbor to sell their products on their website. Recently they have started to build their business selling beautiful wood creations and fluid art paintings.
You can find Twisted Splinter Curios on Instagram, Facebook, & Etsy!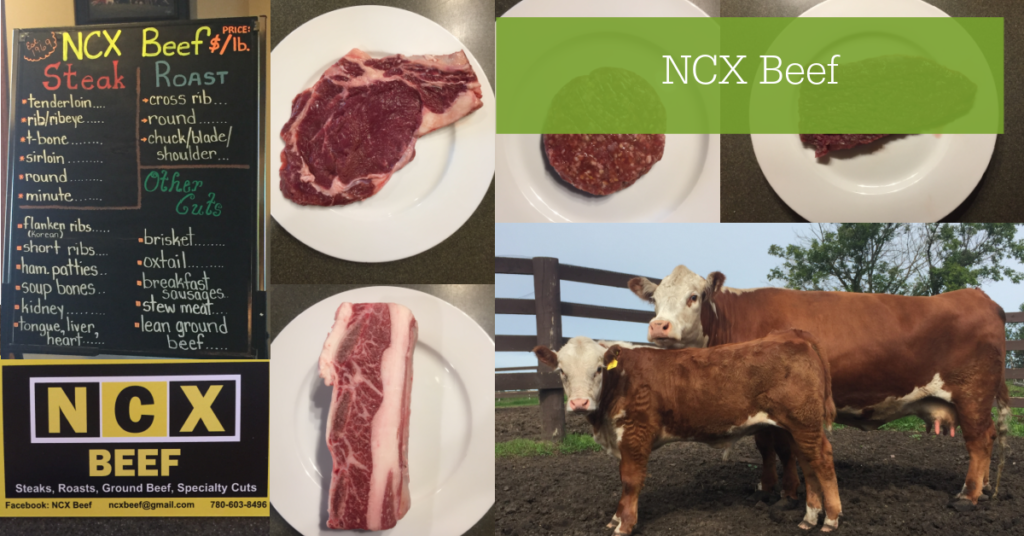 NCX Beef started in 1969 as a purebred Polled Hereford cattle operation. The grandchild of this small family farm decided to start a new business vendor, selling their meat under NCX Beef. Today, all of the beef is raised on our family farm and inspected by a local butcher for processing
You can find NCX Beef on Facebook!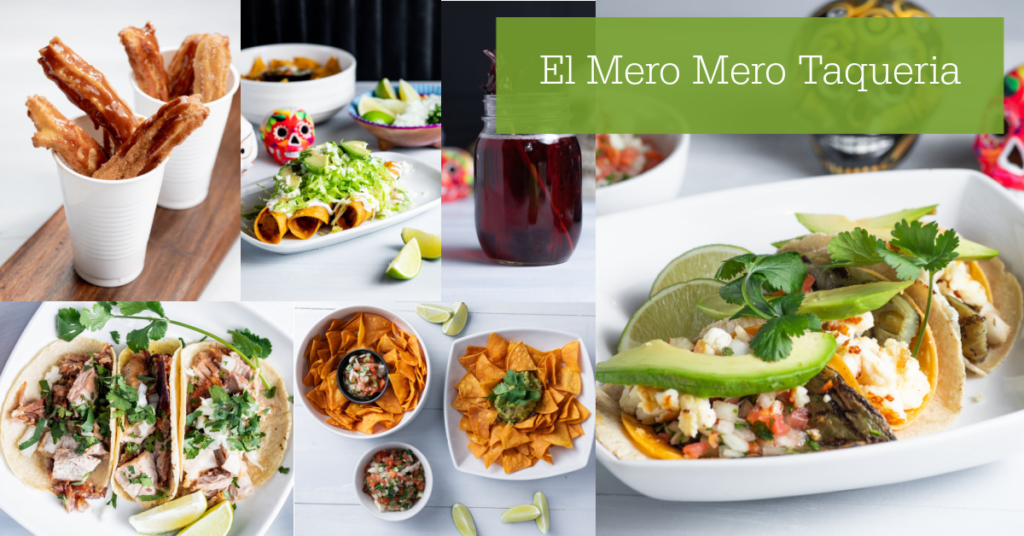 El Mero Mero Taquería is an authentic Mexican taco truck cruising around Edmonton and surrounding areas!
Arturo Ramirez, born and raised in Mexico City, is the face of El Mero Mero Taquería. He grew up surrounded by all different types and flavors of Mexican food. Meeting friends at cantinas to eat and catch up, stopping by the street market for a late-night snack of tacos de birria with a buddy, and sitting down with family to enjoy a home cooked meal of enchiladas and mole, all helped to shape him and his love of food.
El Mero Mero Taquería is passionate about taking care of our community. We want to use our truck as a way to get to know our community members and a way to support the communities we love and those in need.
You can find El Mero Mero Taquería on Instagram & Facebook!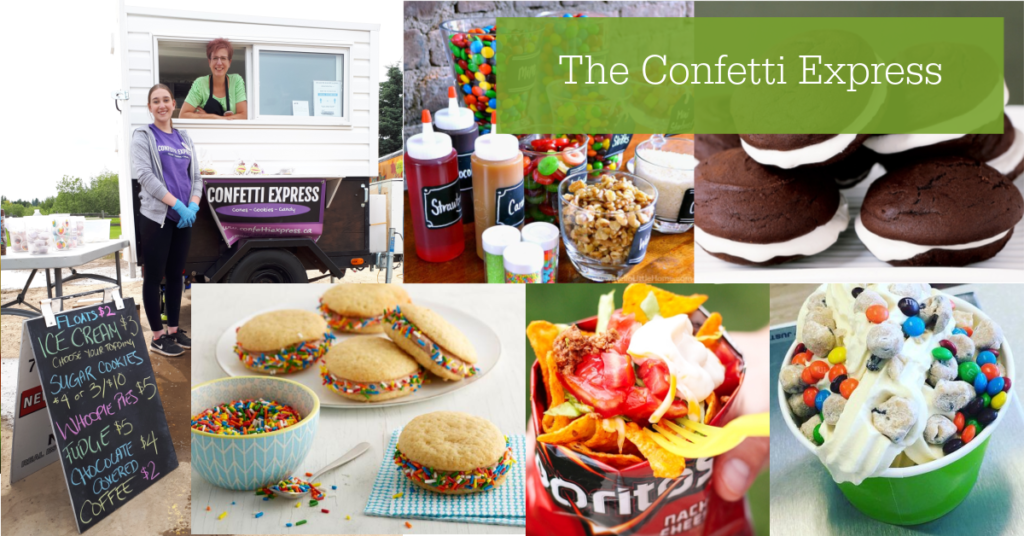 The Confetti Express invites you to come for dinner and stay for dessert! Serving Taco in a Bag, Ice Cream Smash cups, Whoopie Pies, Jalapeno Cornbread and so much more!
After 16 years in the event planning world, The Confetti Express food truck was created. Our goal is to bring the fun of food to your event and farmers' markets! Serving you Ice Cream meets Candy Buffet, there really is something for everyone!
You can find The Confetti Express on Instagram & Facebook!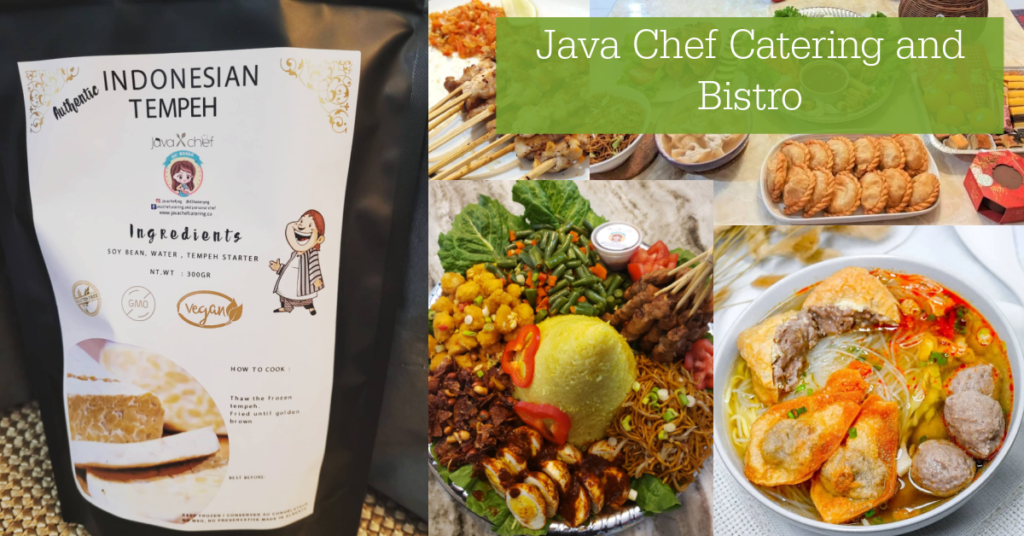 With Java Chef Catering and Bistro you will experience the finest Indonesian fusion cuisine that is savory, flavorful and rich with ingredients. We serve high-quality and delicious Indonesian food that is prefect for everyday meals, corporate lunches, casual parties or effortless yet impressive dinner parties. Our meals are based on order, fresh cooked and do not use any artificial preservatives.
We are proud to offer vegetarian options too!
Our best sellers are chicken and pork satay grilled and served with peanut sauce.
Find Java Chef Catering and Bistro on Instagram & Facebook!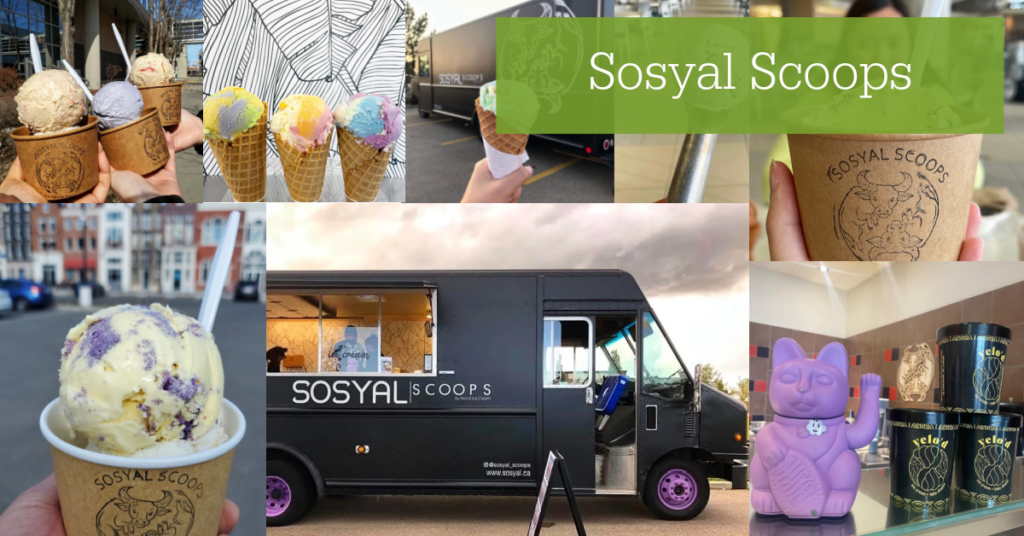 Sosyal Scoops ice-cream is inspired by flavors of the Philippines and handcrafted in small batches using fresh and simple ingredients, made with love in YEG.
We are a small business owned and operated by a YEG family. We love ice cream and wanted to bring a taste of home to Edmonton and to introduce unique ice cream flavors at the same time.
We have something for everyone and love meeting new faces and seeing familiar smiles and bringing our community together with something as simple and delicious as ice cream.
You can find Sosyal Scoops on Instagram & Facebook!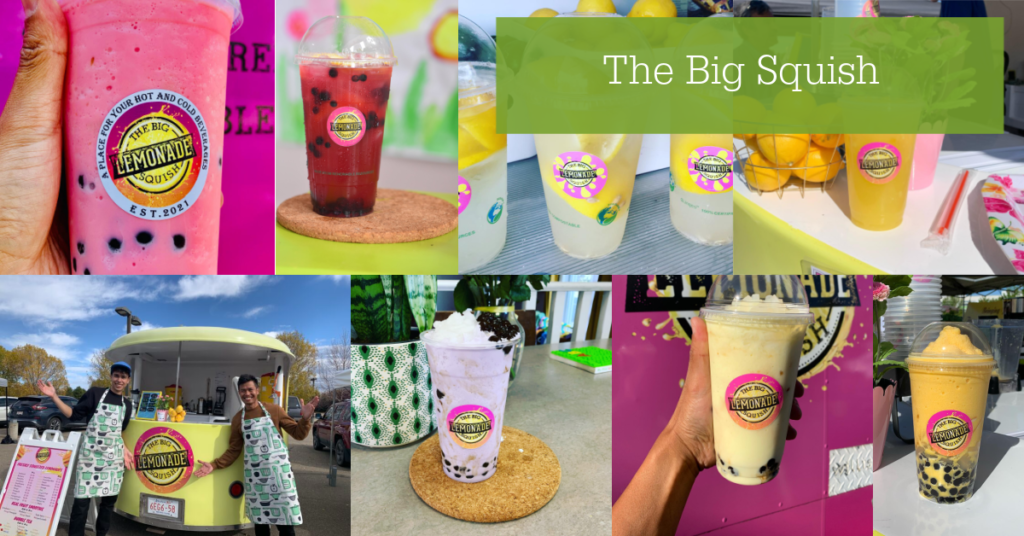 The Big Squish is a local Edmonton vendor, specializing in Delicious Old Fashioned Lemonades and Simply Delicious Bubble Tea! We serve our lemonades shaken, not stirred. Adding all the fresh ingredients to a shaker we "shake shake shake" our freshly squeezed juices, served to perfection!
All we need for a perfect day is a bit of sunshine, a smile and a nice tall lemonade! Check out our signature bubble tea that is just simply delicious available in shaken or blended.
You can find The Big Squish on Instagram & Facebook!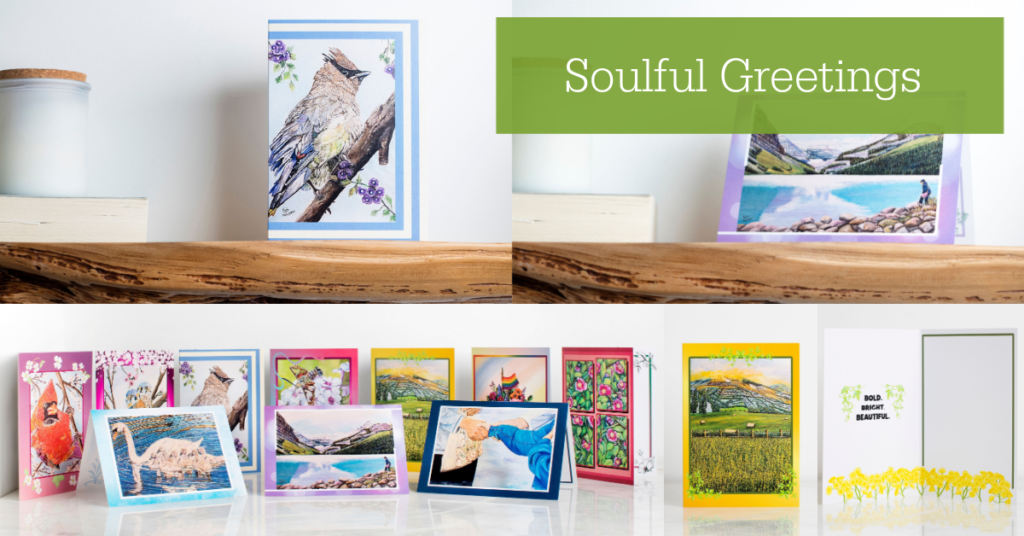 We at Soulful Greetings are on a mission to reach your loved ones and reignite their spirit with thoughtfully crafted messages, soul stirring exclusive artwork by Canadian artist Farida Ali and a purpose behind every purchase. Made of sugarcane residue fiber, our cards support the planet we call home using renewable resources and funding reforestation in Canada and beyond!
Soulful Greetings is a family run business, founded by a first generation Canadian. As immigrants, we are so honored to call Canada our home because of the freedom and opportunity we have been gifted. As environmentalists we started our business to spread our love of Canada, the natural world and all the beauty they inspire.
You can find Soulful Greetings on Instagram & Facebook!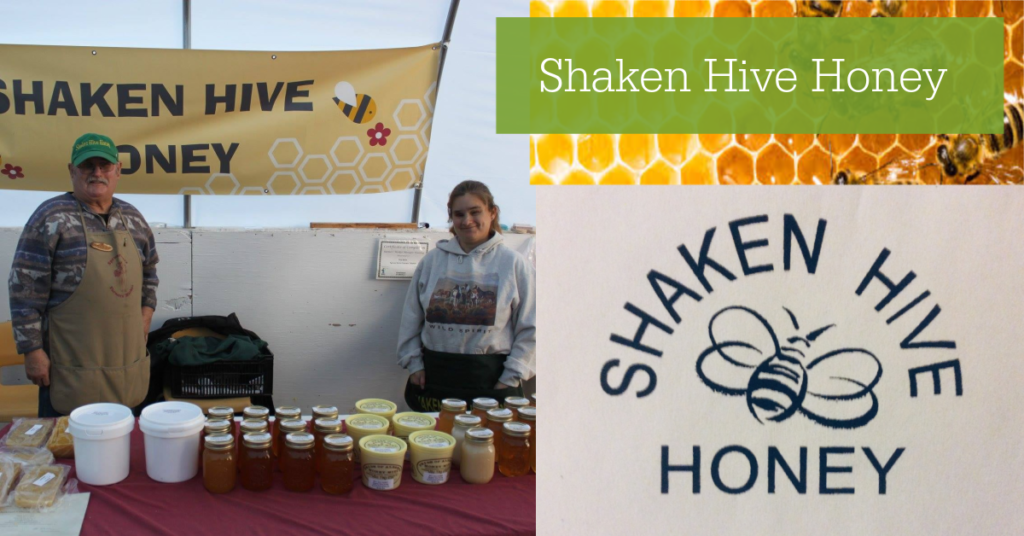 At Shaken Hive Honey we produce four different types of raw honey depending on the time of the year and flowers available. With our forty hives we are able to extract honey three to four times a year! This allows us to separate the honey into different flower categories as well as offer a specialty whipped honey!
You can find Shaken Hive Honey on Facebook!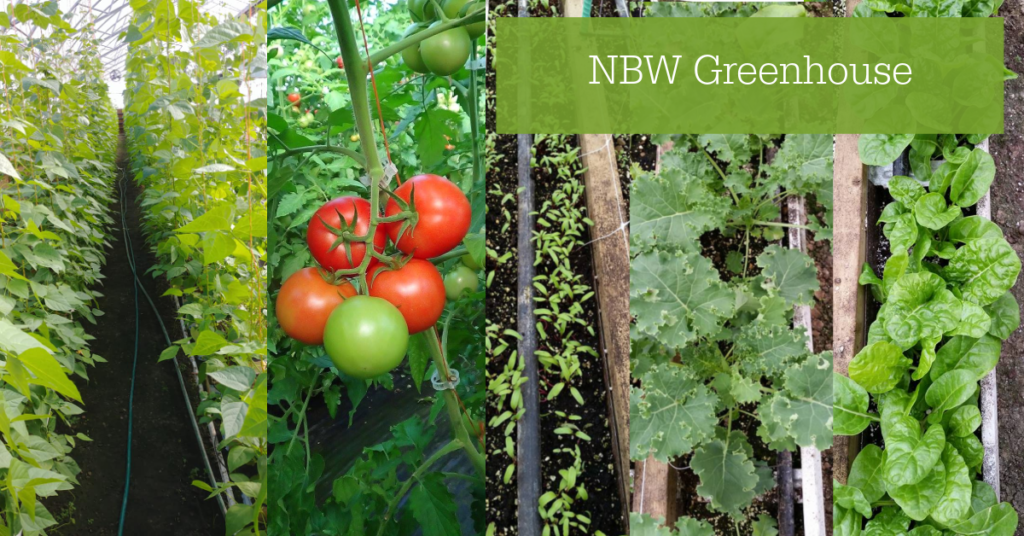 NBW Greenhouse is a local greenhouse located just outside of Spruce Grove. We offer freshly grown produce such as tomatoes, cucumbers, peppers, carrots, potatoes, peas, green beans, greens, spices, cabbage, kohlrabi, and pickled veggies as well as our delicious home made jams and jellies!
You can find NBW Greenhouse on Facebook!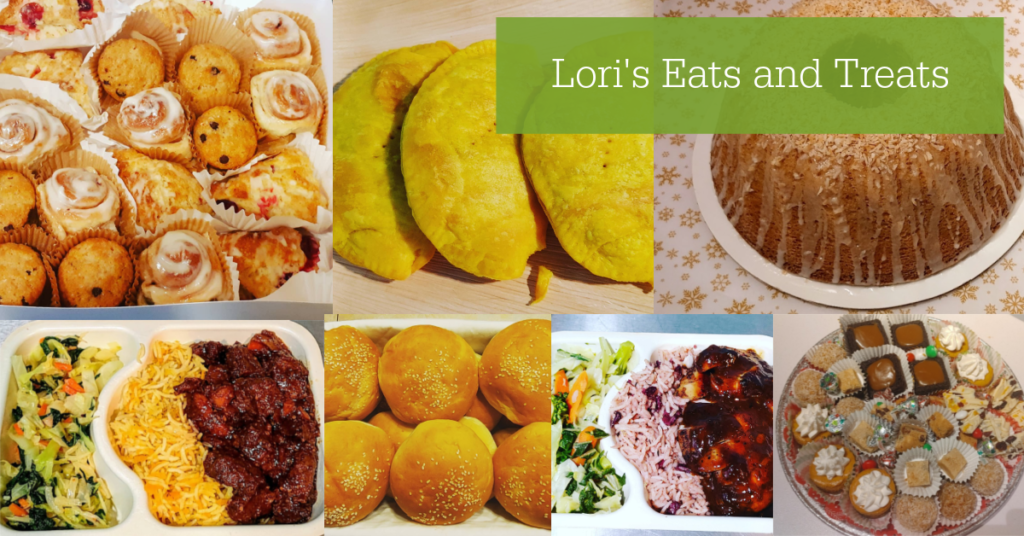 Lori's Eats and Treats specializes in delicious made from scratch cooking and baking. Our locally produced menu features traditional Jamaican cuisine and everyday classics using authentic & organic ingredients and local suppliers when ever possible! We also offer a selection of products made with gluten-free ingredients and 100% plant based options.
You can find Lori's Eats and Treats on Instagram & Facebook!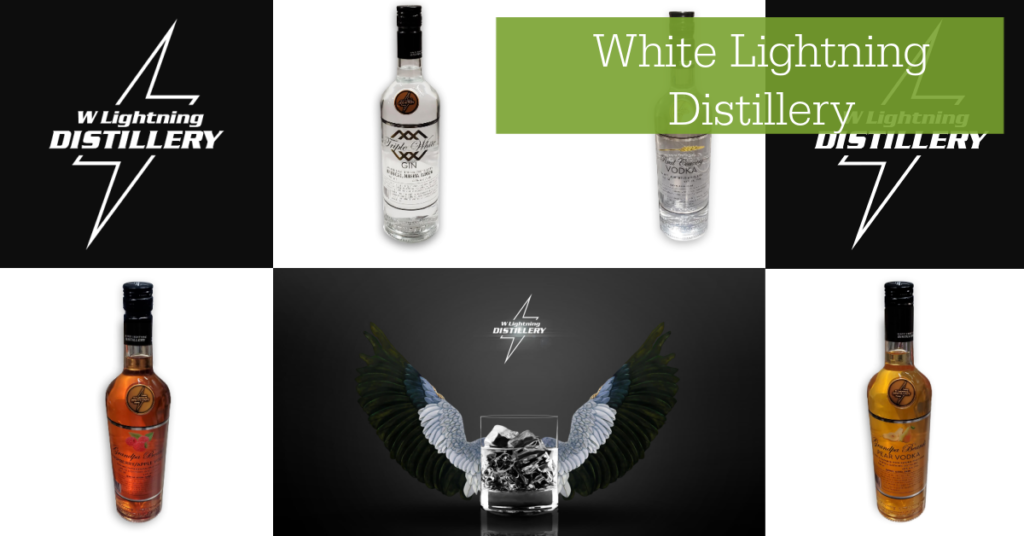 White Lightning Distillery is a small craft distillery located near Barrhead, AB. We buy our grain from local farmers which we use to make premium spirits. We do not use GNS or sugar in our process.
We want you to be happy with your purchase so visit our booth at the market and try it before you buy it!
Find White Lightning Distillery on Instagram & Facebook!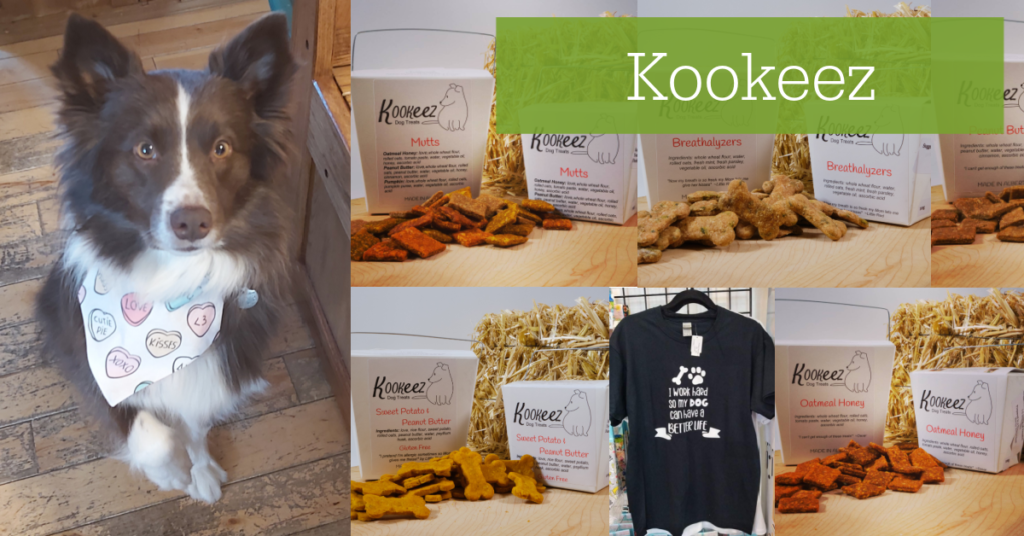 Kookeez makes all natural, vegetarian dog treats. Our treats do not require refrigeration or freezing as we dehydrate all our treats; and they last for months when stored according to our instructions! We have six popular flavors to choose from: peanut butter, pumpkin, oatmeal honey, mutts (a combination of the previous three flavors), breathalyzer, and sweet potato & peanut butter gluten-free treats. All treats come in 100g & 200g boxes.
Kookeez also make several dog accessories including both slip on and snap on collar bandanas, bowties, snuffle mats, squeaky toys, and pull & chew toys. All products are handmade in our workshop in Old Strathcona.
You can find Kookeez on Facebook, Instagram, & Twitter!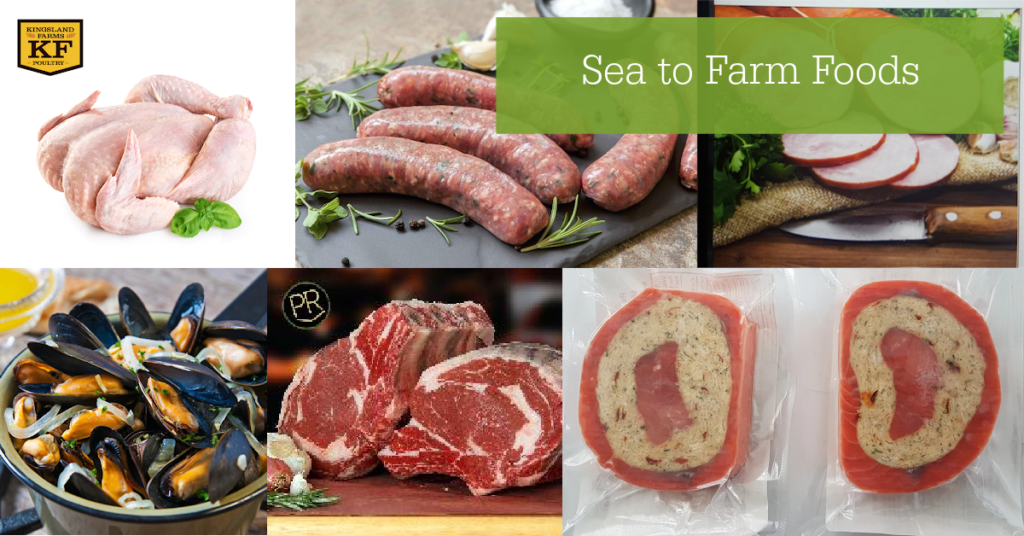 Sea 2 Farm Foods are a local company providing fresh and frozen meat and seafood products. We support local fisheries and local producers such as The Soup Company, Sylvan Star Cheese and Super Dips.
You can find Sea 2 Farm Foods on Facebook & Instagram!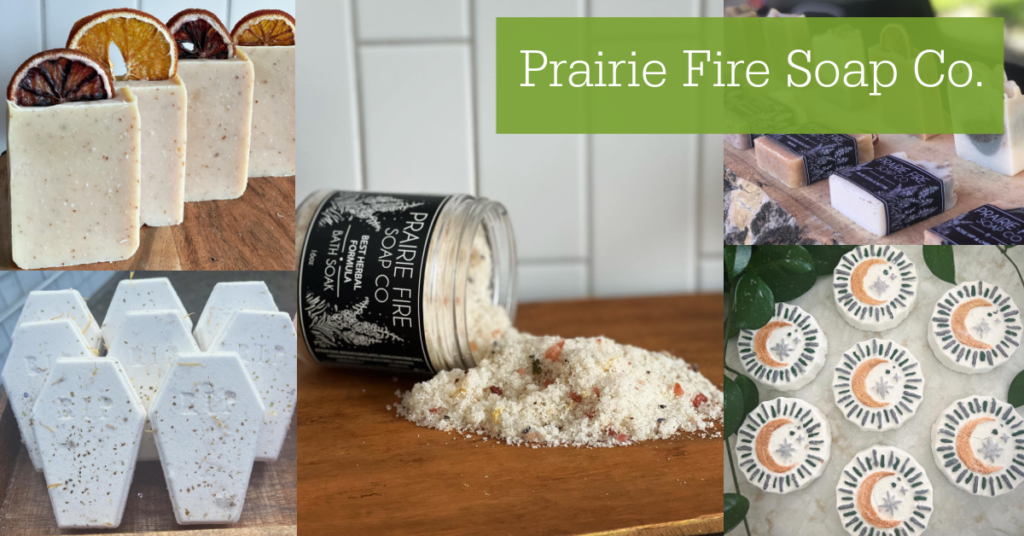 Prairie Fire Soap Co. offers a range of product that are free from all chemical ingredients found in commercially produced bath and body products including all artificial scents and colours.  We have a range of cold process soaps, bath bombs & bath soaks that are hand crafted from local wild plants & herbs, clays, fruit, and essential oils. All of our product is designed to help you feel your best, take care of your largest organ & inspire a love for the outdoors.
You can find Prairie Fire Soap Co. on Instagram & Facebook!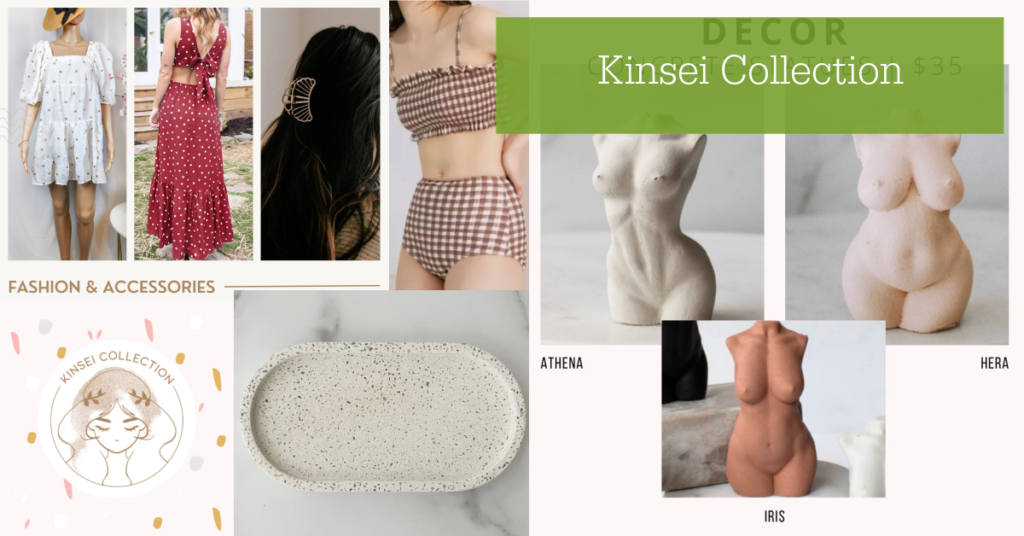 Kinsei Collection is an online boutique launched in February of 2022. The name "Kinsei" is Japanese for the planet Venus, named after the roman goddess of love nd beauty. We aim to provide affordable but quality and trendy fashion & accessories to help women feel more confident and beautiful.
You can find Kinsei Collection on Instagram & Facebook!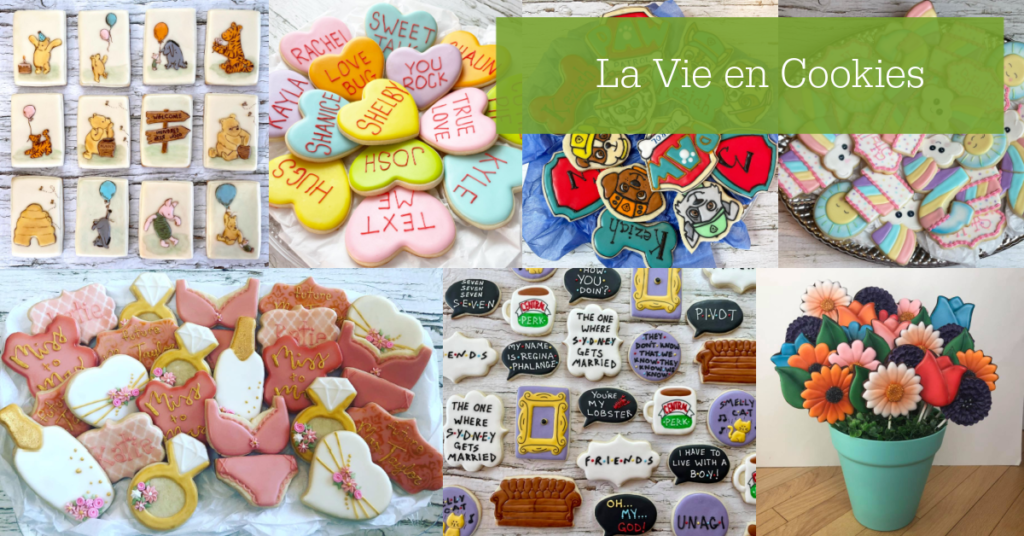 La Vie en Cookies is a local vendor offering a selection of baked goods, including their beautifully decorated cookies as well as vegan, gluten aware & dairy aware items.
You can find La Vie en Cookies on Instagram & Facebook!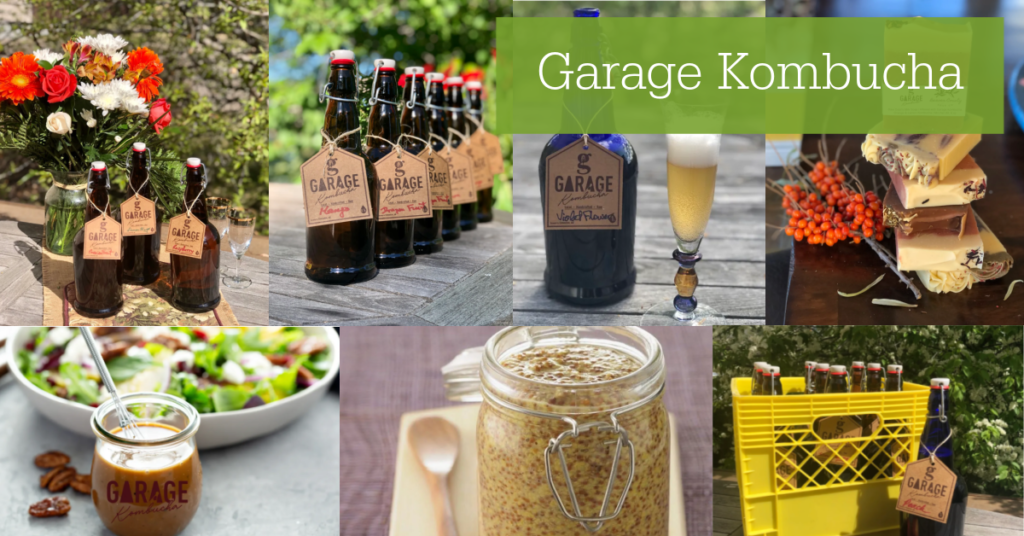 Not all kombucha is created equal. At Garage Kombucha, we have devoted considerable time
and effort to the research and development of our product. Our kombucha's delicious flavour and
numerous health benefits result from a traditional fermentation process. Brewed in Edmonton
with patience, love, and attention, we are dedicated to making our kombucha nutritious and reliably
delicious, using only selected, locally sourced simple ingredients, premium quality tea and sufficient
fermentation time.
All our kombucha is made with natural ingredients with no artificial flavours,
colours or additives. The result is an exceptional, naturally carbonated product with subtle notes,
a slight sweetness, delicate taste profile and soft acidity. We strive to produce the most environmentally friendly kombucha on the market today by using reusable glass containers. Utilizing reusable glass bottles through a bottle deposit system is of our foundation as a business and it has proven to be a success!