Support local businesses and enjoy home-made, home-baked, home-grown goods!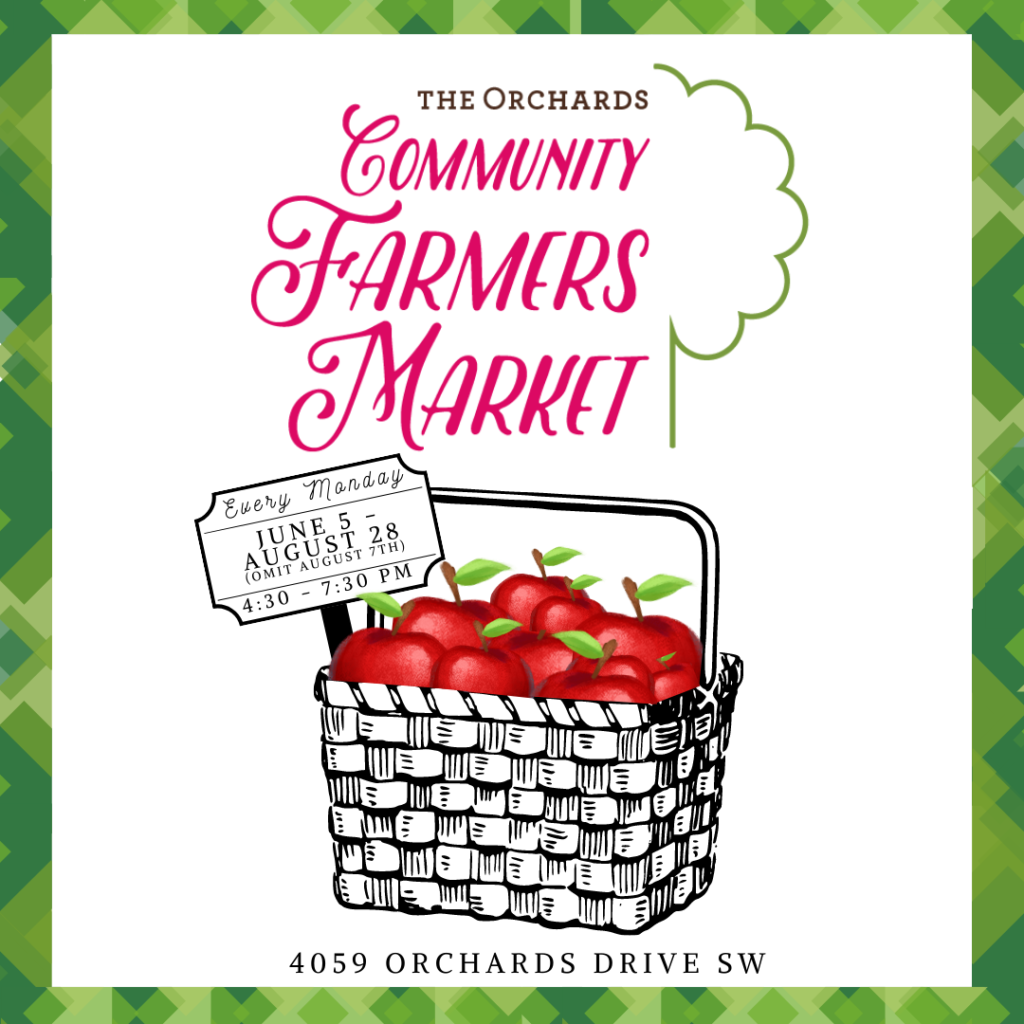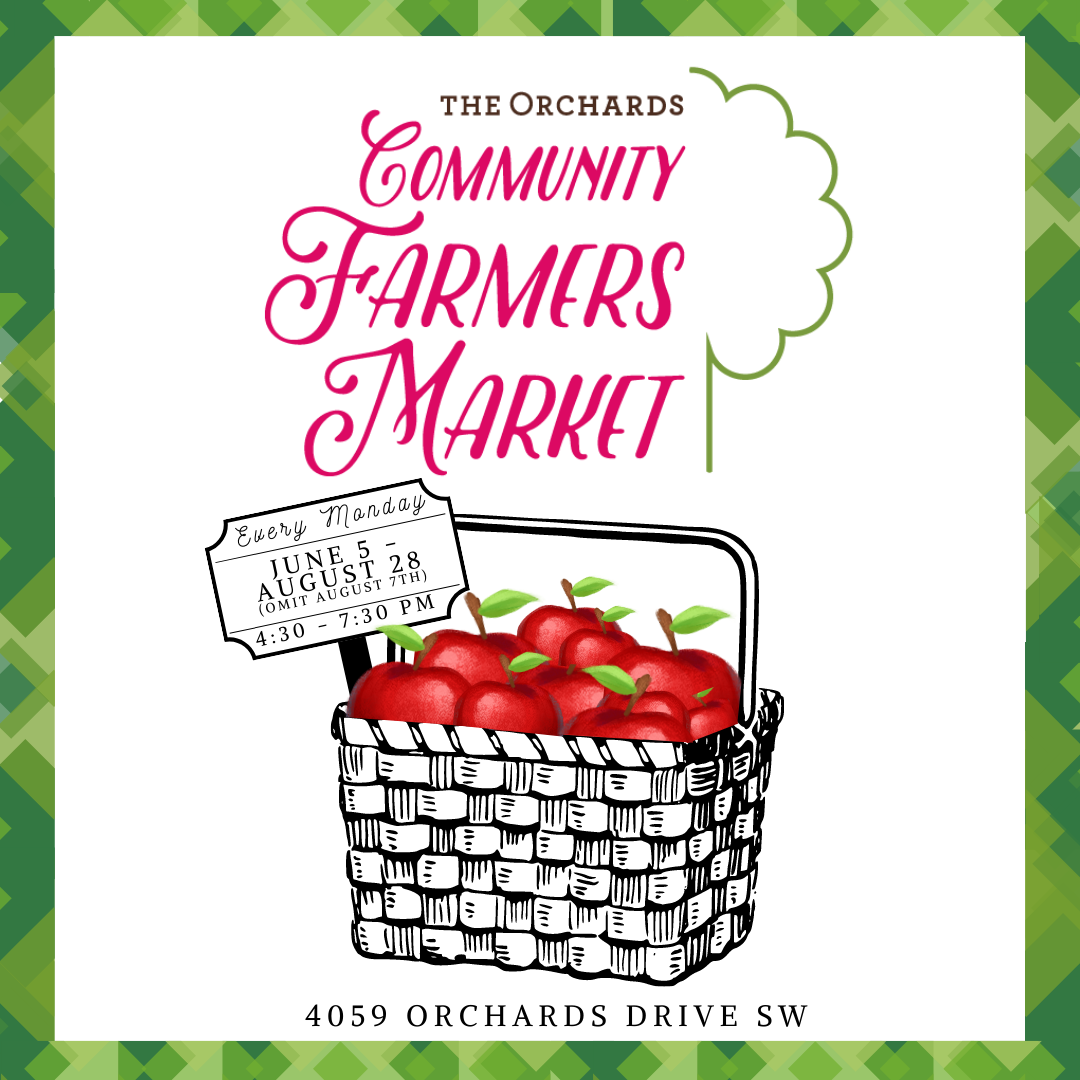 When: June 5th, 2023 – August 28th, 2023
(excluding August 7th)
Where: 4059 Orchards Drive SW, Edmonton, AB
Time: 4:30 – 7:30 PM
Who: Local vendors selling amazing home-made, home-baked and home-grown goods. Check them out below!
Why: Supporting local businesses helps our local economy thrive!
Our 2023 Vendors
Double Bar Designs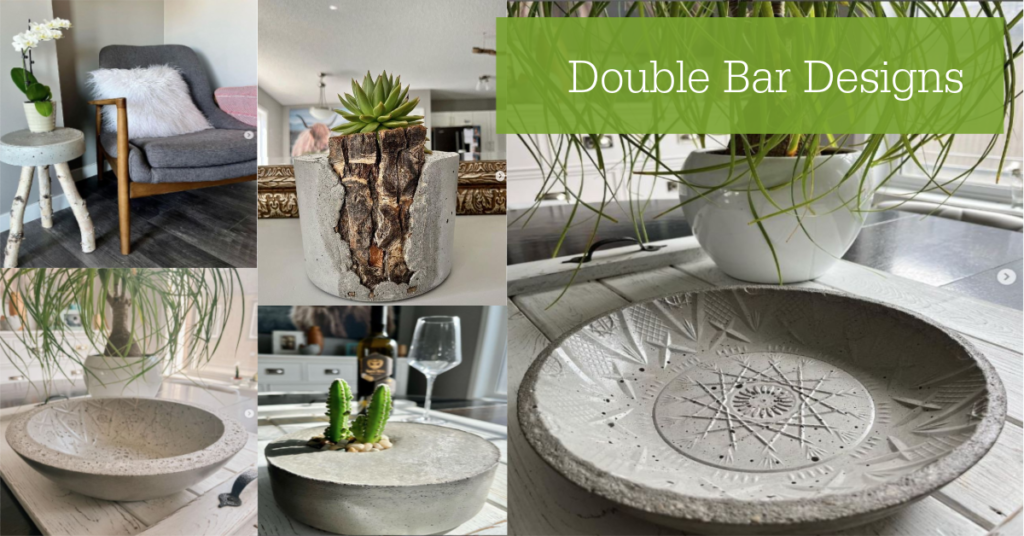 Unique home decor! Locally handmade concrete items for your home. All treated and sealed for indoor or outdoor use!
Find them on
Facebook
and
Instagram
Jenelleybean Designs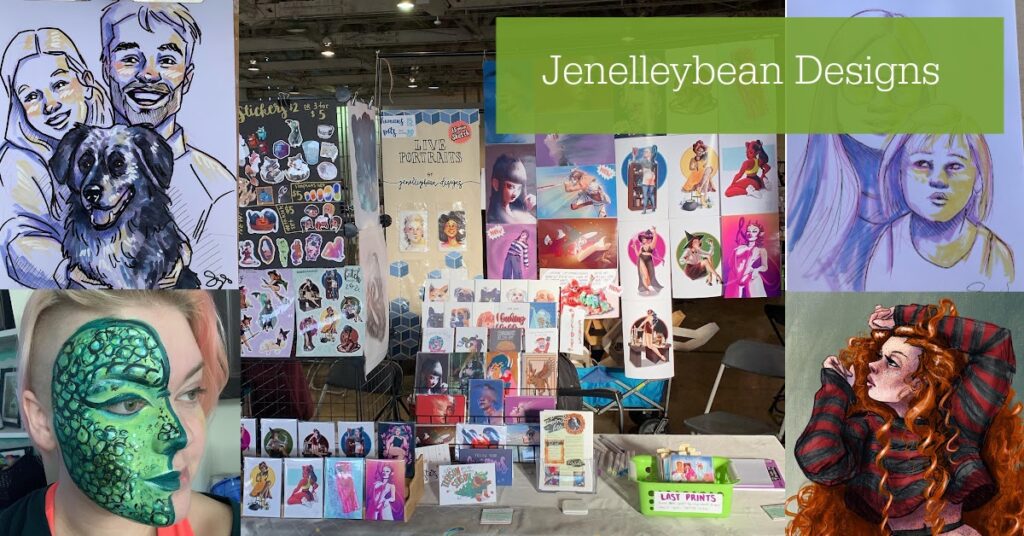 Portraits: Our artist in "residence," Jenelle Szucs is back with her live portrait drawing! These 15-minute sketches can be on the spot or with a photo so you can shop while your keepsake is being created. Face paint: Portrait artist, Jenelle Szucs is taking a break from painting faces to painting ON faces! *Can add to any of her writing
You can find her on Facebook and Instagram
Live and Blume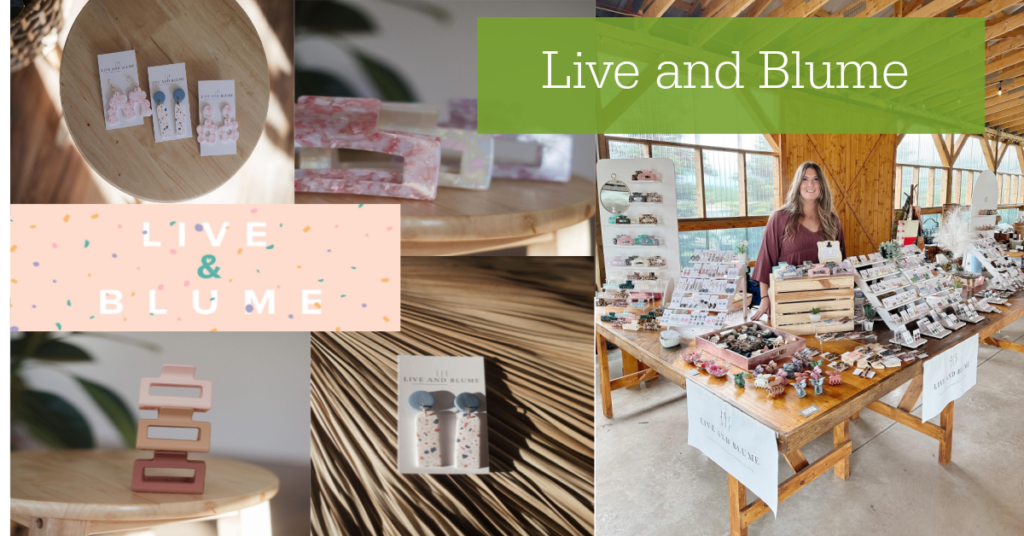 Live and Blume was created in 2020 during a time that I needed a creative outlet. From 2020 to the present day, L&B has become a small batch and for the most part handmade accessory company. I specialize in earrings but you will also find necklaces, rings, hair accessories and more at Live and Blume. As we are small batch focused, we only sell a few of each style and it's rare that styles are restocked in the same colour/ patterns! We love small batch because it makes each piece so unique.
Find them on Facebook and Instagram
Fancy Moose Flower Farm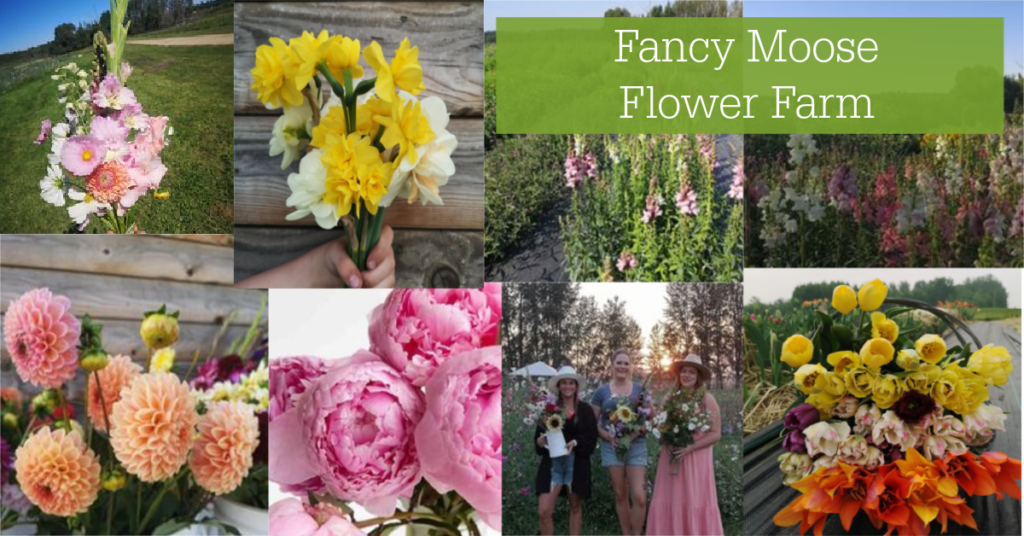 A Budding Flower farm near Millet, AB, Selling beautiful fresh cut flowers and occasionally crafts from dried flowers.
Find them on Facebook and Instagram
Half Korked Winery LTD.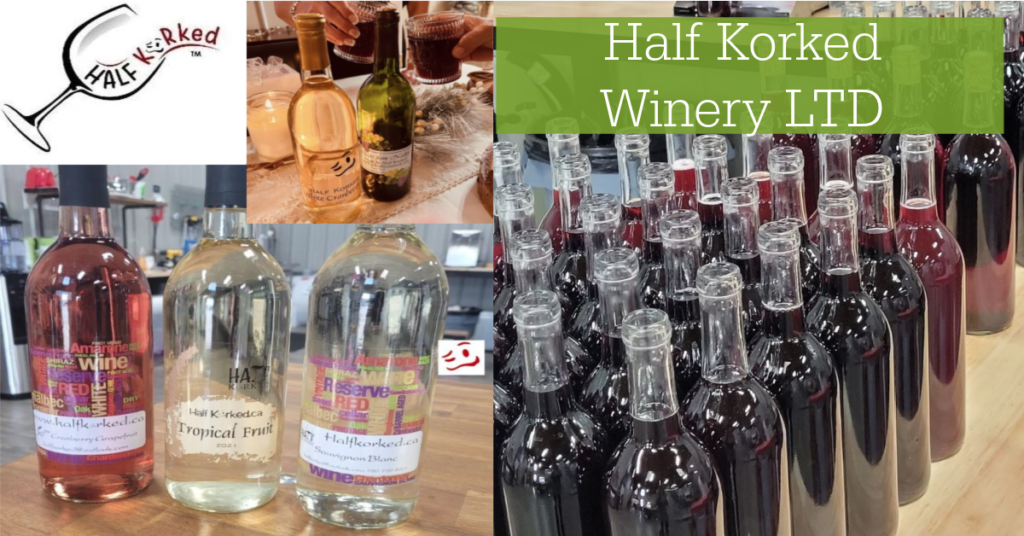 Craft winery based out of Camrose Alberta. We make custom blend red merlot and white chardonnay wine sangrias.
Find them on Facebook, Instagram and their Website
Thoughtful Bites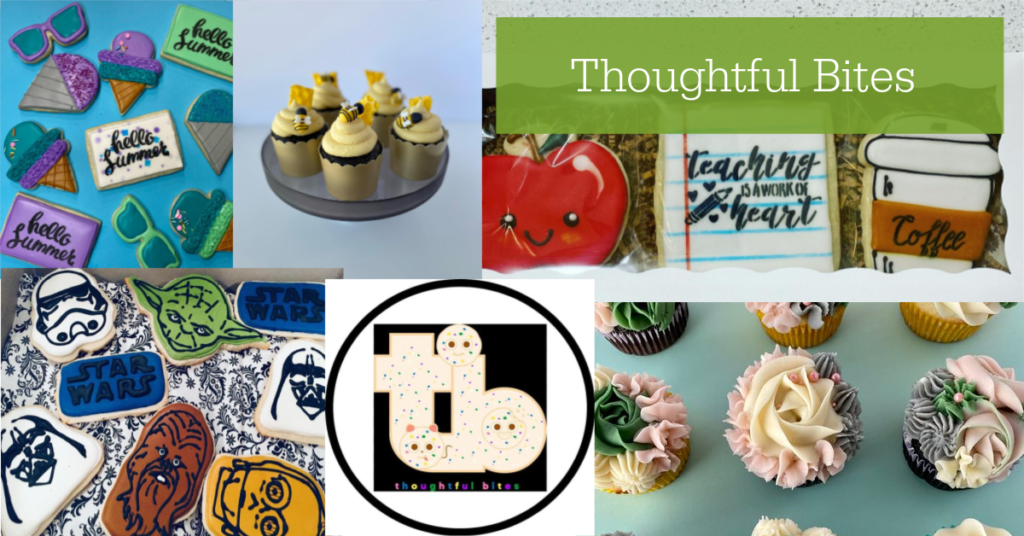 Thoughtful bites is a local home based business offering delicious sugar cookies with options to decorate your own cookies and build your own sugar cookie house. Also available are amazing vanilla or chocolate cupcakes.
You can find them on Facebook, Instagram and their Website
Stoney Hot Sauce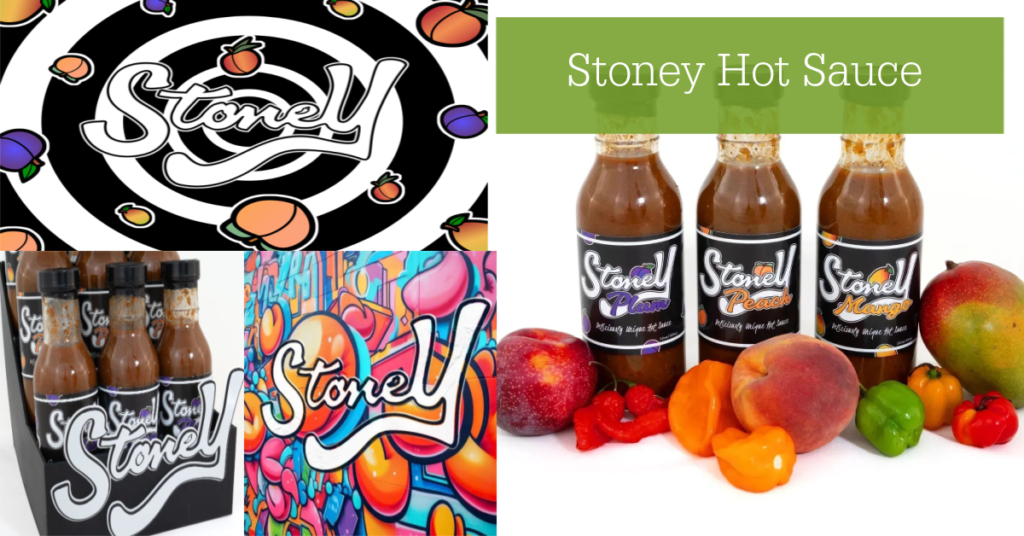 Stoney Hot Sauce makes deliciously unique stone fruit based hot sauce. It's the fruity sweet with a kick of heat. We have a Peach + Habanero sauce, a Mango + Scotch Bonnet Sauce, and a Plum + Ghost Pepper Sauce. Best Enjoyed with Friends, Family, Allies, Enemies, as a dip, as a salsa, with charcuterie, on burgers, hot dogs, wings, fajitas, or whatever your heart desires.
Find them on Facebook, Instagram and their Website
Chef House Food Truck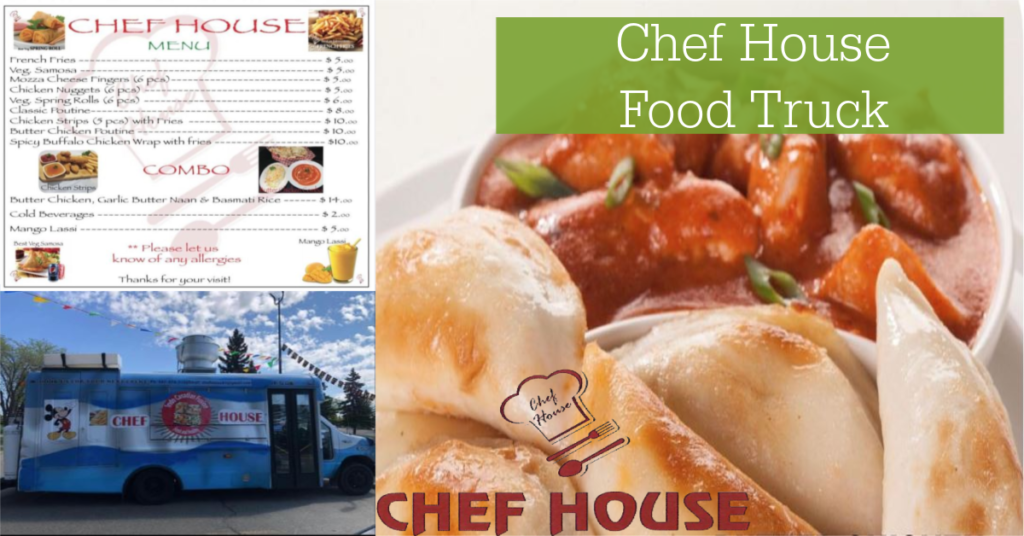 Find them on Facebook and Instagram
Discovery Toys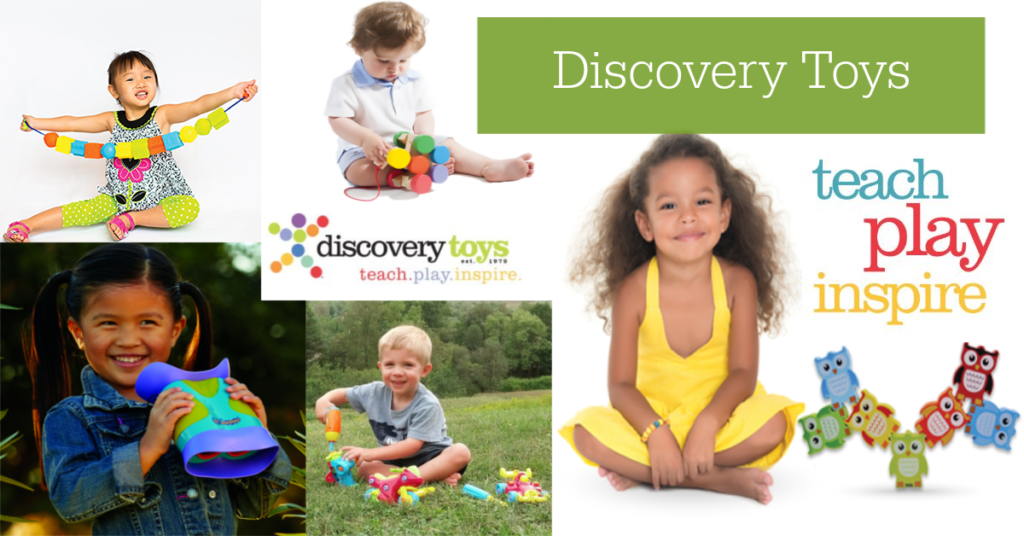 Fun and educational toys, books and games for all ages and abilities, with a lifetime warrenty! You can be a rep yourself to earn some extra money, or you can earn some free by hosting a party!
Find them on Facebook, and their Website
Plumb Baker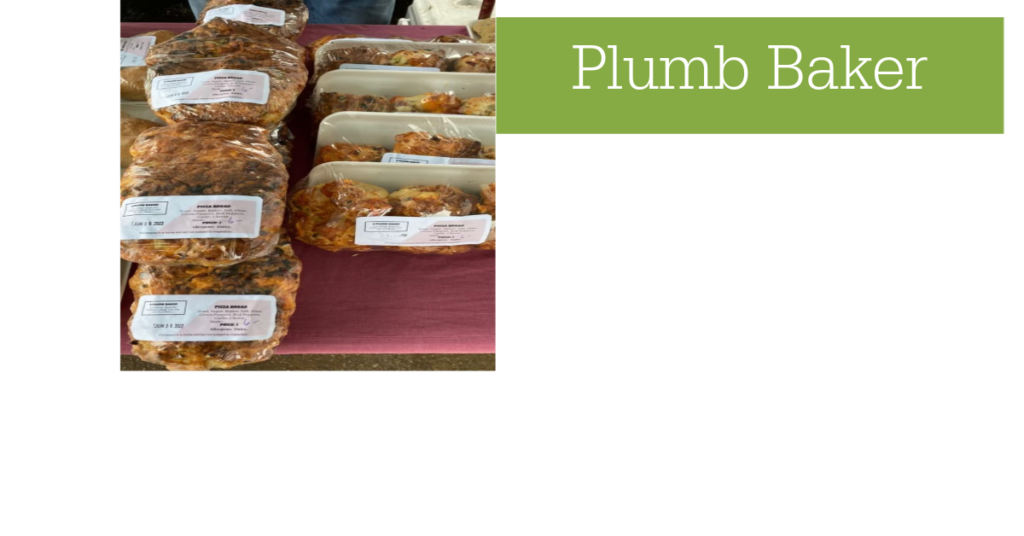 Rye Bread, cheese bread, pizza bread, cookies, cream cheese cakes, Nanaimo bars, date squares, scones, twix bars, cinnamon buns, pies, jalapeno dip
Goodridge Cove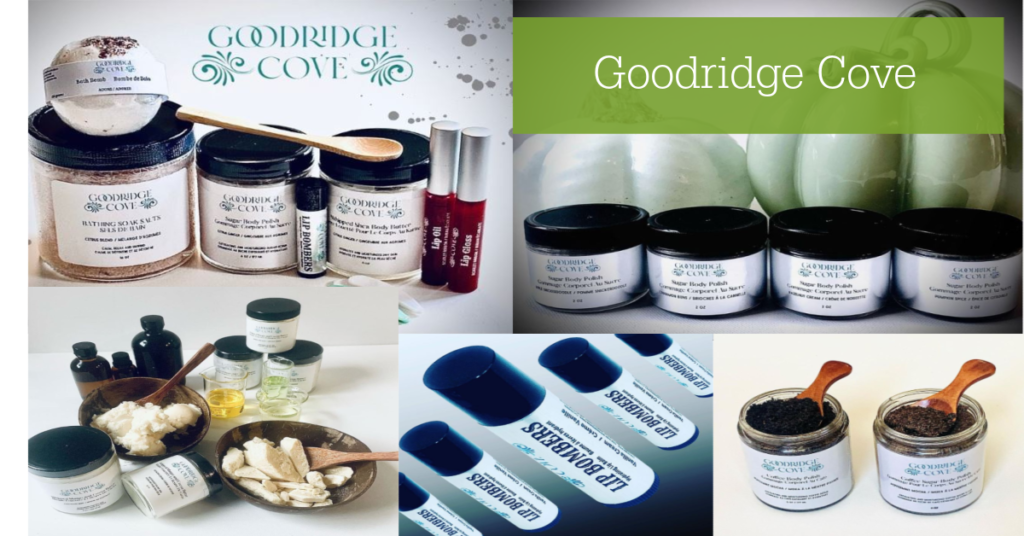 Goodridge Cove's products are formulated with the highest quality of natual ingredients. Whether you're looking for help to get rid of your dry skin or just want a product to help you relax and unwind, we have you covered! Never tested on animals! Always made in small batches to assure the highest quality.
Find them on their Website, Facebook and Instagram
Dazzling Designs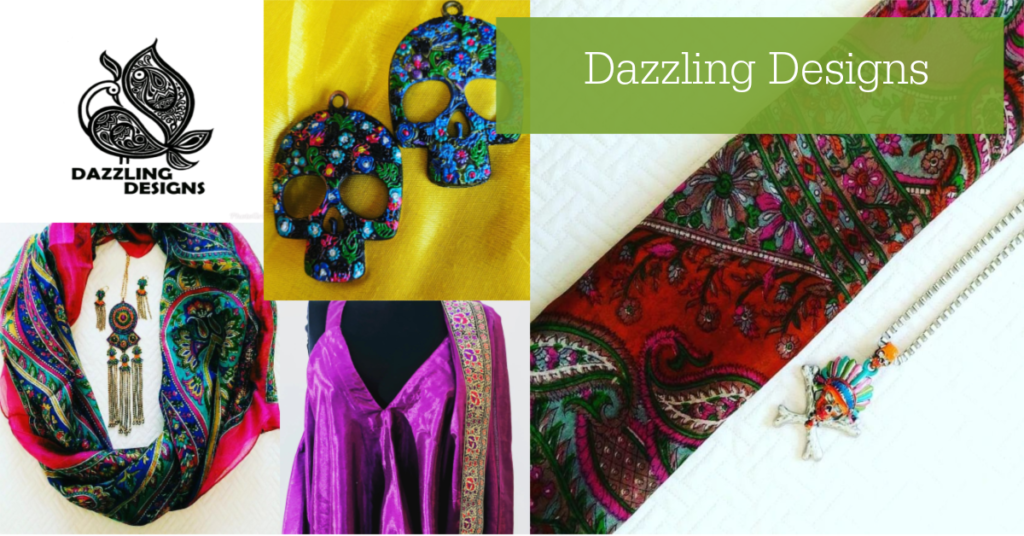 Hello, my name is Archana and I am the creator of Dazzling Designs. Dazzling Designs showcases handmade apparel, scarves and hand painted jewelry and dishware. My hand stitched garments and scarves are 100% cotton, silk, and rayon made from Indian fabrics.
Find them on their Website, Facebook and Instagram
Sister Crafts DL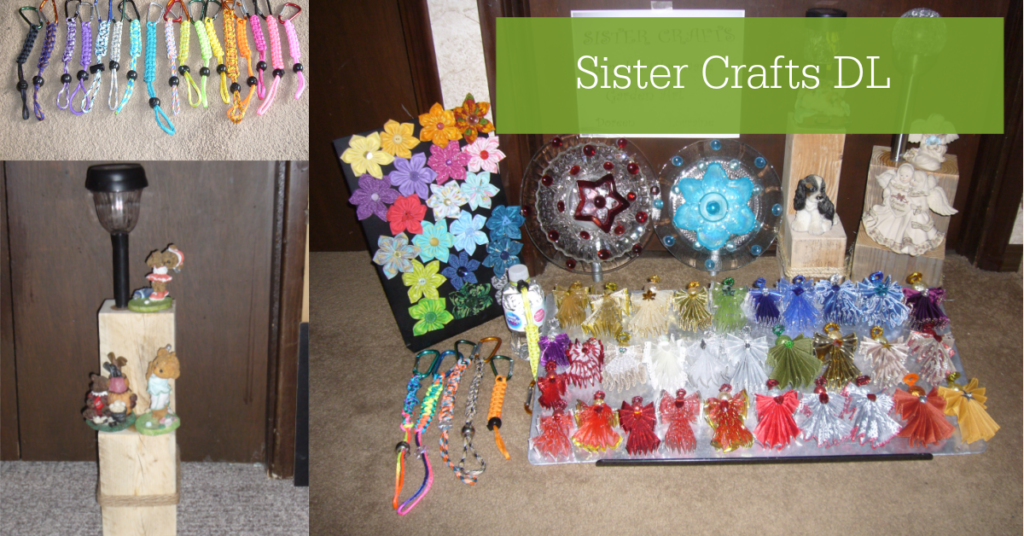 Find them on Facebook
Madsen Avenue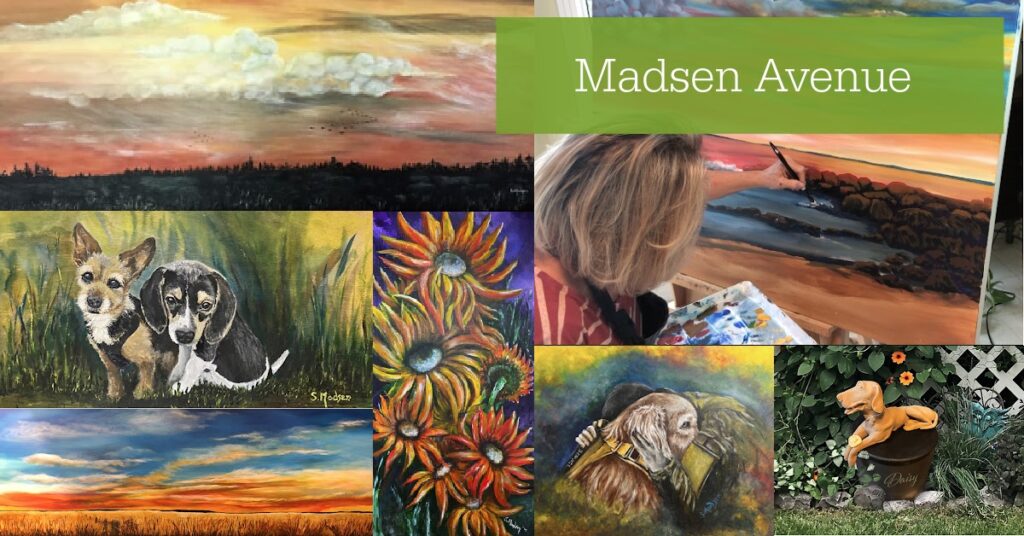 I work with reclaimed wood, clay, and cast stone to create one of a kind pet urns, finished with a sealant and suitable for indoors or outdoors, I paint pet portraits, landscapes, and florals, on a variety of materials, and mix mediums to create outdoor art pieces.
You can find them on Facebook and Website
Caramel By Cali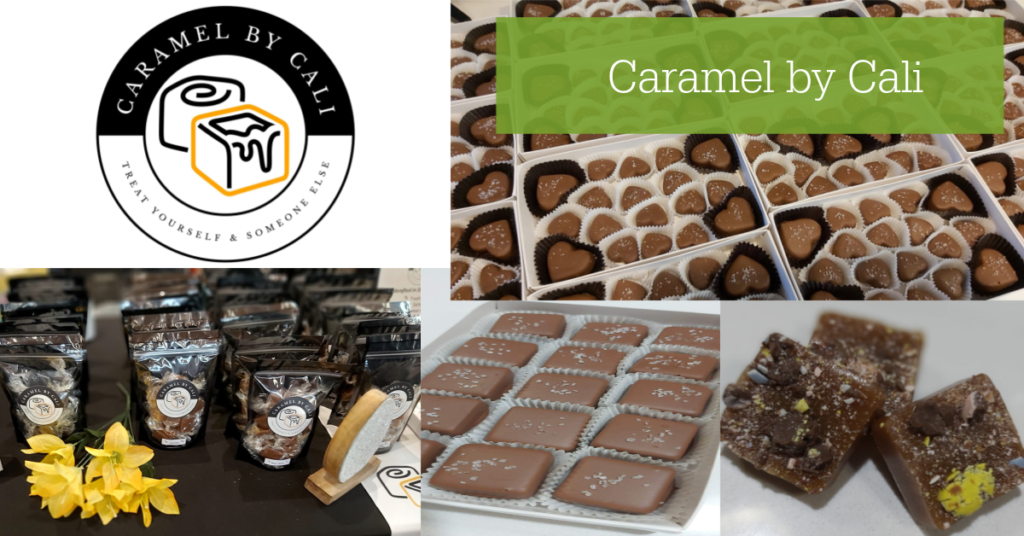 At Caramel by Cali our caramel is handcrafted with the utmost care and attention to detail. Our small-batch caramels are created with only the finest ingredients and made fresh for every market and online sale. Whether you are looking for a decadent treat to indulge in or a gift to show someone how much you care Caramel By Cali is the perfect choice!
Find them on Facebook, Instagram and their Website
The Big Squish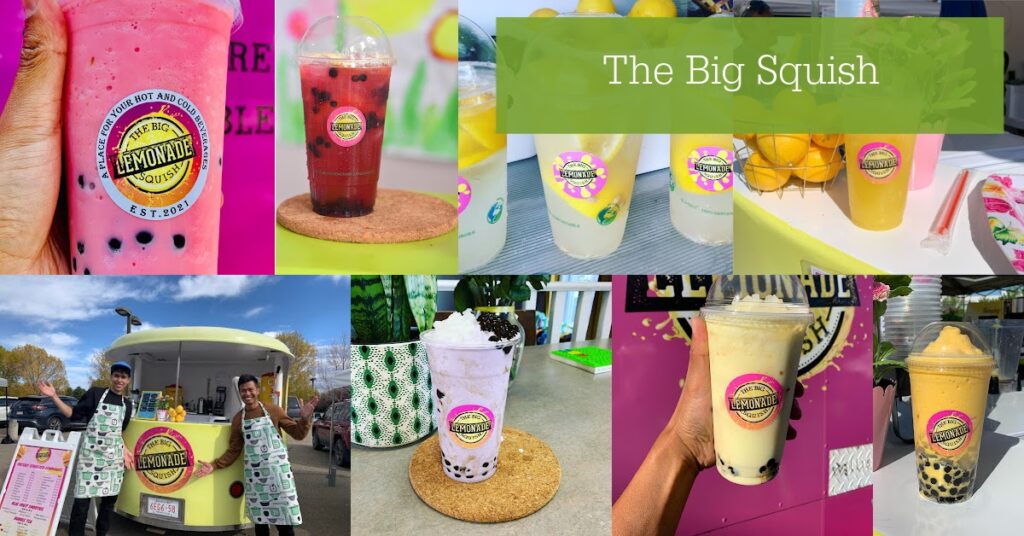 We offer freshly squeezed lemonade made with real fruit and simply delicious bubble tea.
You can find them on Facebook, Instagram and Their Website.
Designs By Dodge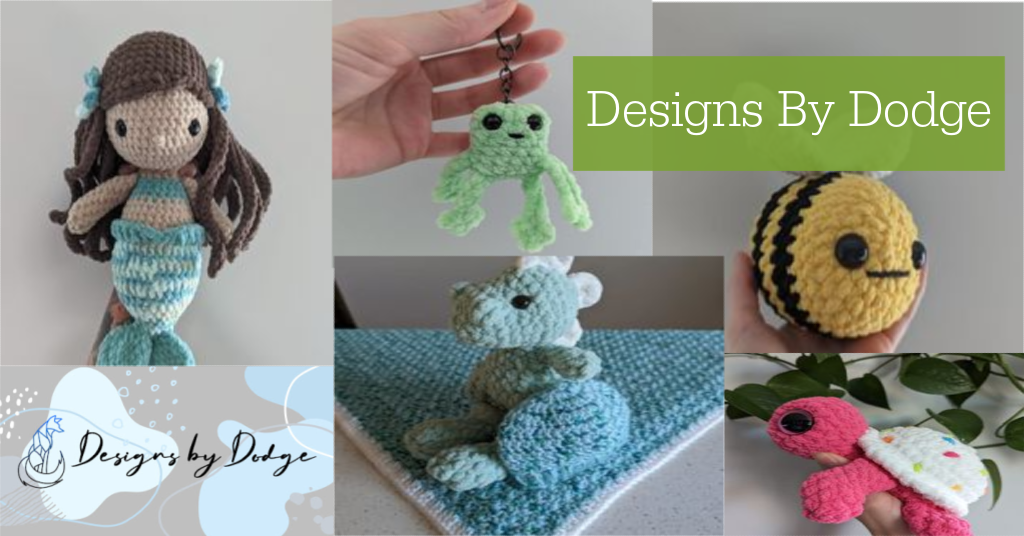 Designs by Dodge offers unique, one-of-a-kind crochet plushies. Made from plush yarn, these collectibles are soft, squishy and make the perfect gift. Featuring a variety of animals, there is something for everyone!
You can find them on Facebook, and Etsy
El Chorizo Latino LTD.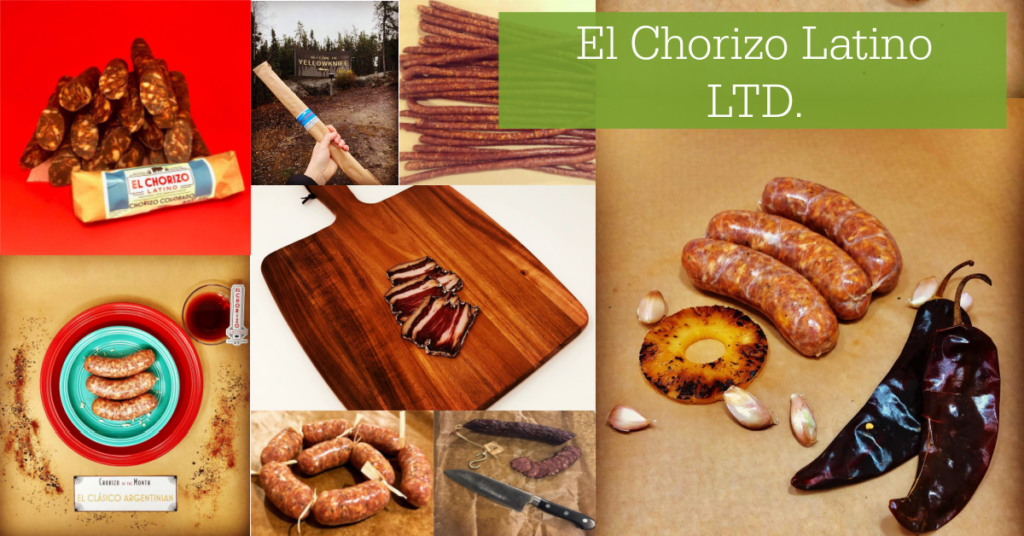 Food is an experience. El Chorizo Latino was born from the idea of bringing authentic Latin American flavour and culture to our local food scene. Try our variety of ready-to-serve artisan charcuterie meats made from scratch in small batches. Each of our recipes has a unique regional flavour profile.
You can find them on their website, Facebook, and Instagram!
El Mero Mero Taqueria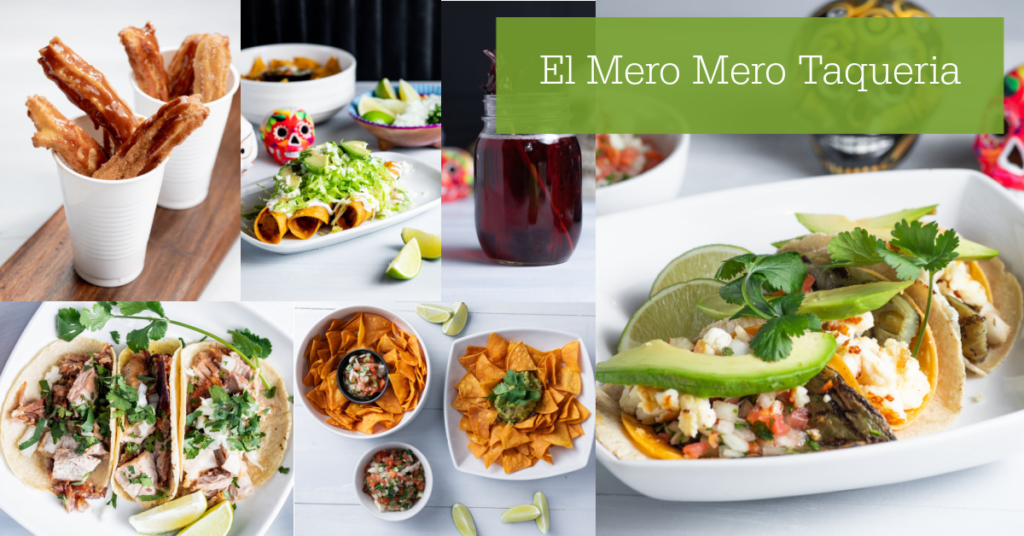 El Mero Mero Taquería is an authentic Mexican taco truck cruising around Edmonton and surrounding areas!
Arturo Ramirez, born and raised in Mexico City, is the face of El Mero Mero Taquería. He grew up surrounded by all different types and flavors of Mexican food. Meeting friends at cantinas to eat and catch up, stopping by the street market for a late-night snack of tacos de birria with a buddy, and sitting down with family to enjoy a home-cooked meal of enchiladas and mole, all helped to shape him and his love of food.
El Mero Mero Taquería is passionate about taking care of our community. We want to use our truck as a way to get to know our community members and a way to support the communities we love and those in need.
You can find El Mero Mero Taquería on Instagram & Facebook!
Handmade by SL Canada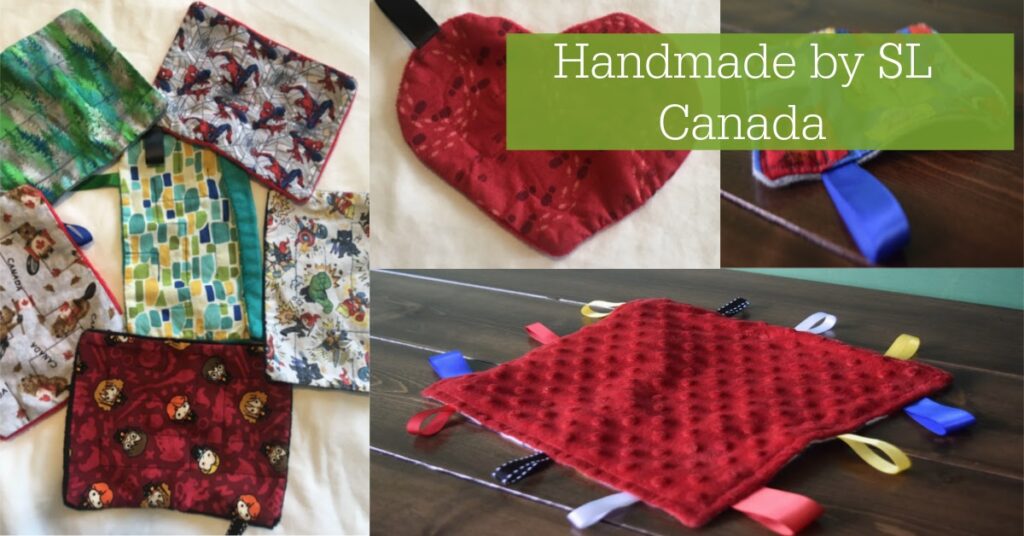 At Handmade by SL Canada we have a wide variety of pre-made and made-to-order textile items, as unique as you are. If you do not see what you're looking for we will work with you to make your vision a reality.
You can find them on Facebook, Instagram and their Website
The Confetti Express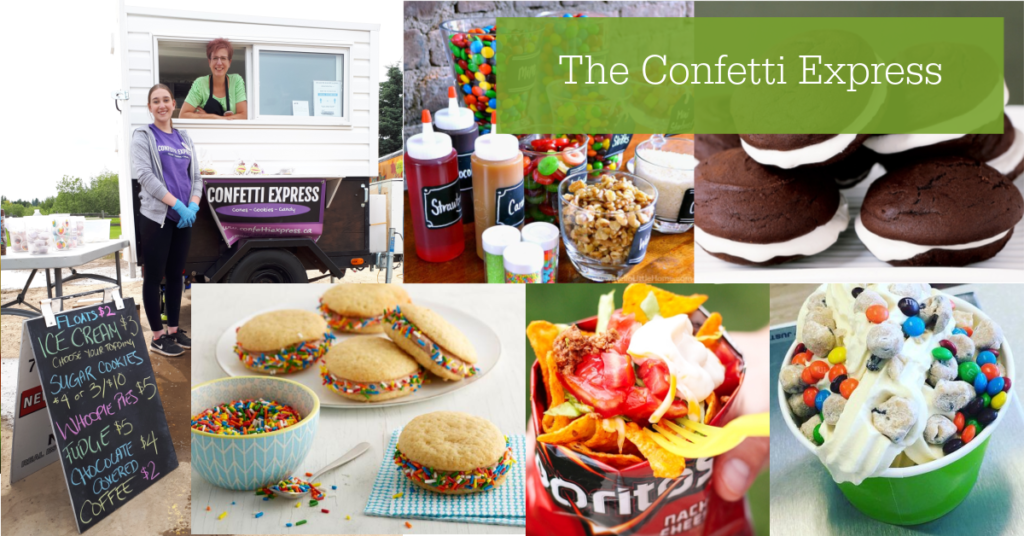 The Confetti Express invites you to come for dinner and stay for dessert! Serving Taco in a Bag, Ice Cream Smash cups, Whoopie Pies, Jalapeno Cornbread and so much more!
After 16 years in the event planning world, The Confetti Express food truck was created. Our goal is to bring the fun of food to your event and farmers' markets! Serving you Ice Cream meets Candy Buffet, there really is something for everyone!
You can find The Confetti Express on Instagram & Facebook!
Souto Family Orchard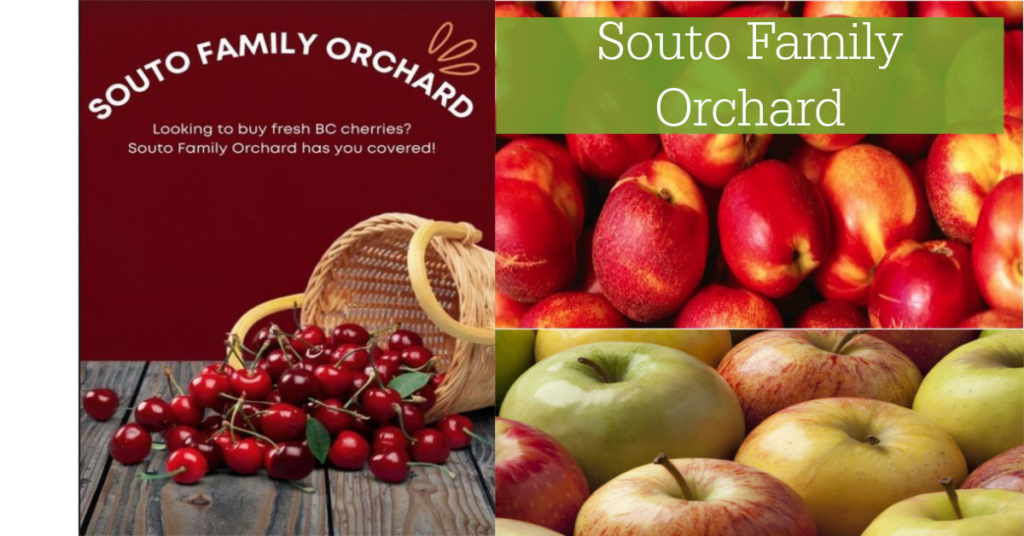 Souto family orchard provides fresh self-grown fruits directly to Albertans from Okanagan Valley. Our products are transported every week fresh from Oliver, BC.
Sosyal Scoops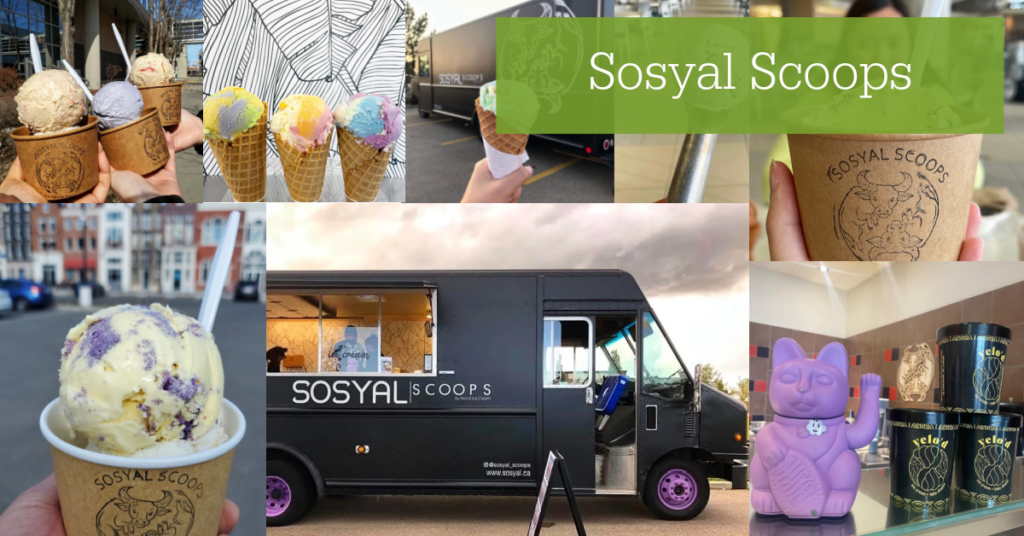 Sosyal Scoops ice cream is inspired by flavors of the Philippines and handcrafted in small batches using fresh and simple ingredients, made with love in YEG.
We are a small business owned and operated by a YEG family. We love ice cream and wanted to bring a taste of home to Edmonton and introduce unique ice cream flavors at the same time.
We have something for everyone and love meeting new faces and seeing familiar smiles and bringing our community together with something as simple and delicious as ice cream.
You can find Sosyal Scoops on Instagram & Facebook!
Leduc Brewing Company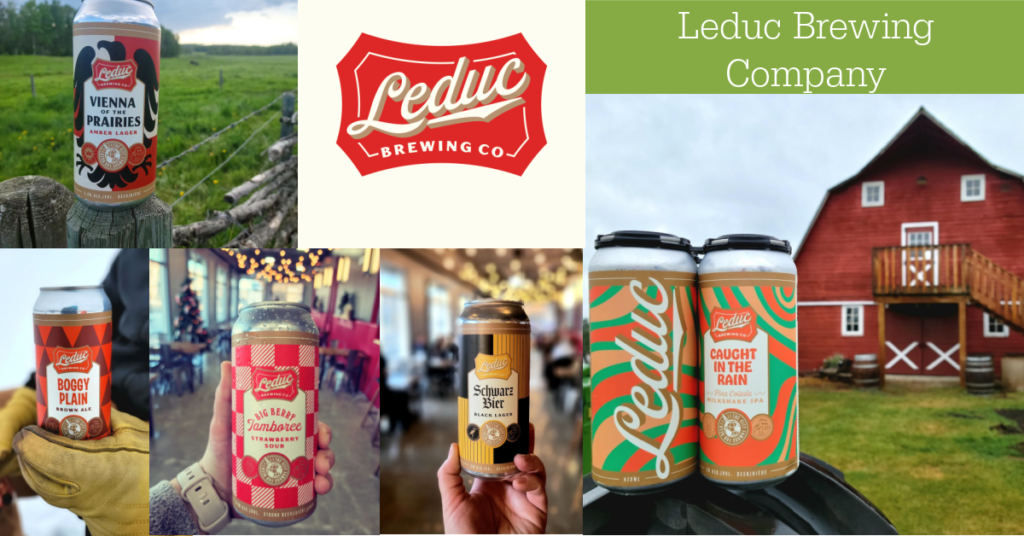 We are the locally owned craft brewery in Leduc, and because we care about it so much, we even give our brews local names inspired by Leduc and Alberta! We are passionate about making premium, distinctive beers, so we create flavours for every palate. At the market, you can buy some of our delicious, unique beers, our personalized merchandise, and meet our outstanding staff.
You can find Leduc Brewing Company on their website, Facebook, and Instagram!
Lush Linx YEG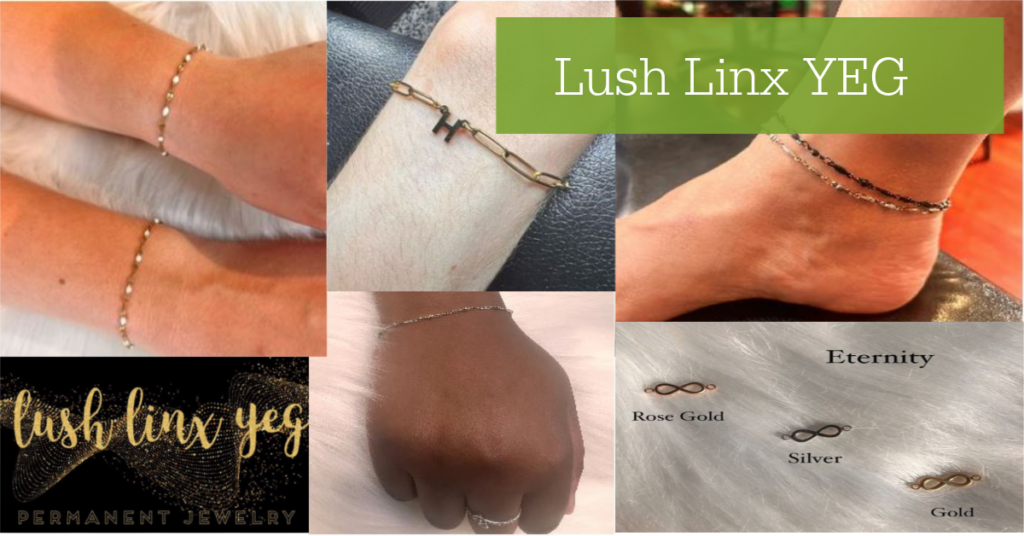 Permanent jewelry is custom fit, custom chosen chain, connectors, and charms that are welded on with a quick weld. Also available, we have options to create a removable custom piece. Our product offers affordability with a warranty for a full year.
Find them on Facebook and Instagram
Kona Ice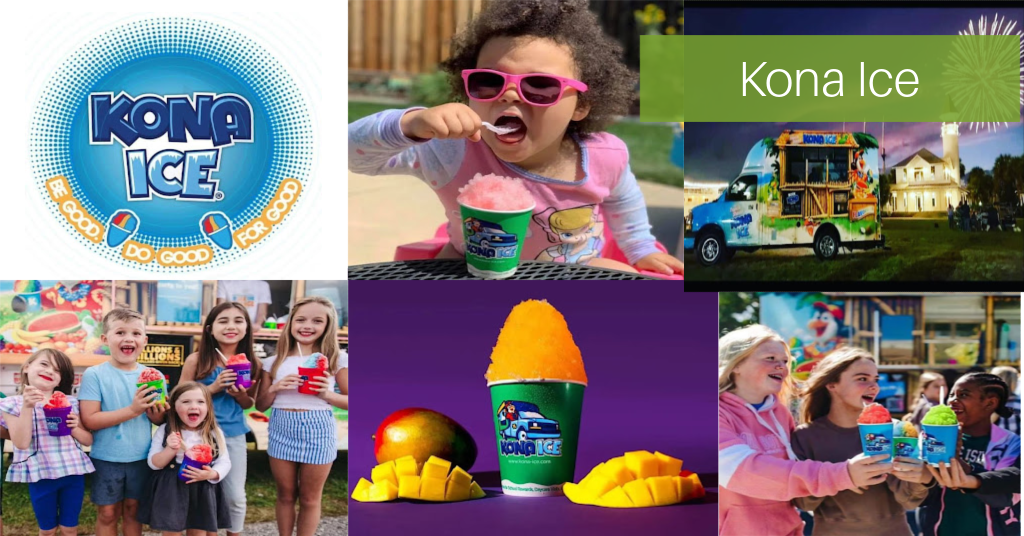 KONA ICE: We're mobile. We're fun. We're stocked with the most delicious flavors you've ever tasted! You can find them on Facebook, Instagram, and their Website.
NBW Greenhouse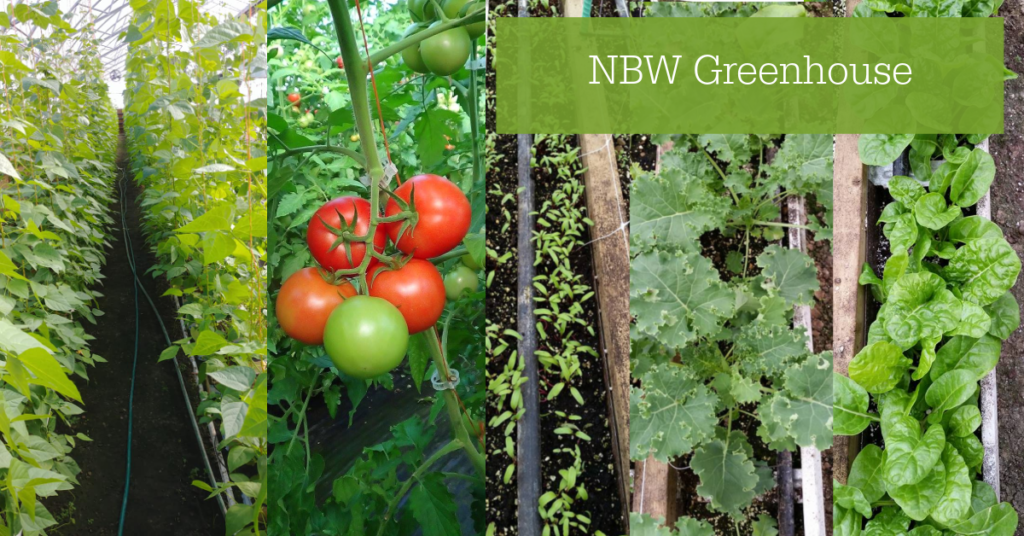 NBW Greenhouse is a local greenhouse located just outside of Spruce Grove. We offer freshly grown produce such as tomatoes, cucumbers, peppers, carrots, potatoes, peas, green beans, greens, spices, cabbage, kohlrabi, and pickled veggies as well as our delicious homemade jams and jellies!
You can find NBW Greenhouse on Facebook!
Melody's Magnets & Crackle and Crumbs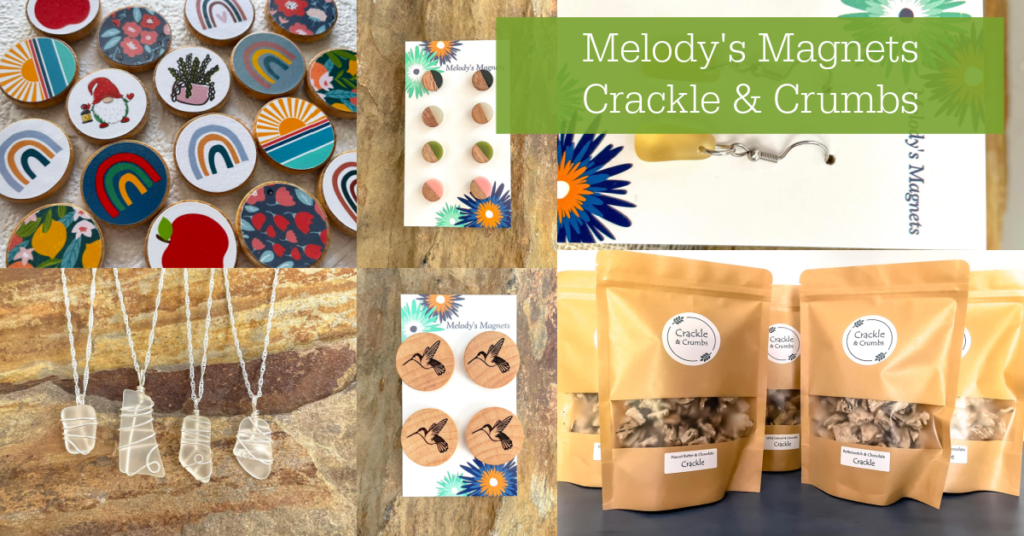 Melody's Magnets offers a variety of fun and unique magnets, one-of-a-kind tumbled glass jewelry, and ornaments!
You can find Melody's Magnets on Etsy, Instagram & Facebook!
Crackle & Crumbs is homemade candy made from cereal and chocolate. I also make homemade brioche buns, perfect for hamburgers and sandwiches.
You can find Crackle & Crumbs on Facebook!
Kin-D Thai Table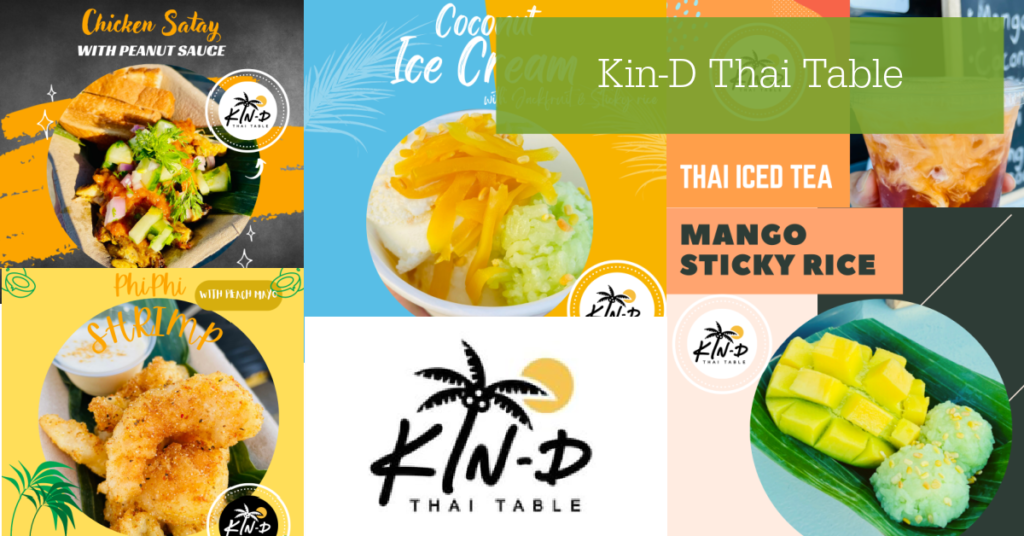 Kin-D Thai Table Food Truck offers street food taste of Thailand. Come try our award-winning Chicken Satay with Peanut Sauce or stop by for a sweet treat.
You can find Kin-D Thai Table on Twitter, Instagram & Facebook!
Plants n' Sh*t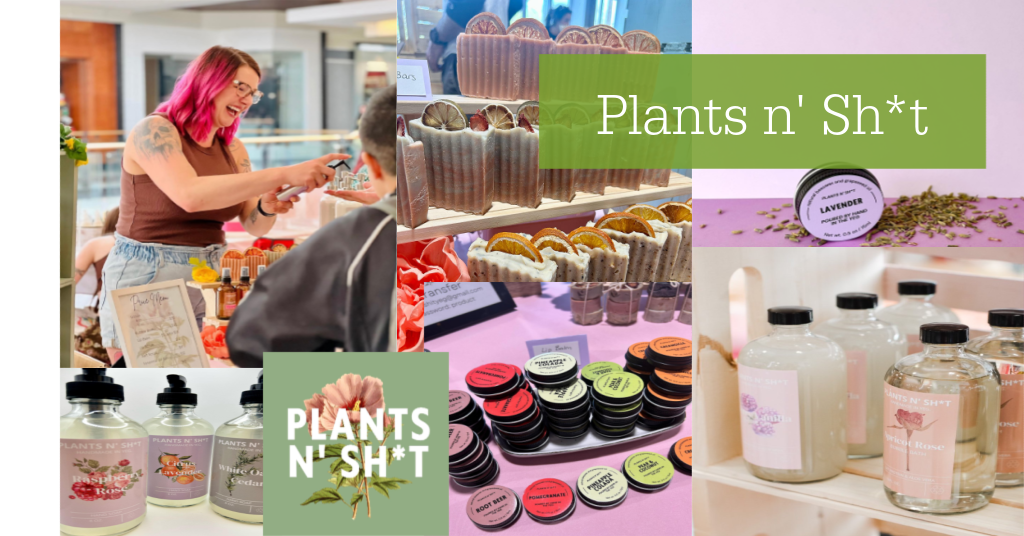 Plants n' Sh*t is a woman owned small business operating in South East Edmonton. We hand make plant based self care and skin care items with unique and fun scents. Special care goes into choosing our ingredients to make sure that they are not only natural and purchased locally, but that they will give your skin the care it deserves.
Find them on Facebook, Instagram and their Website
Mandala Microgreens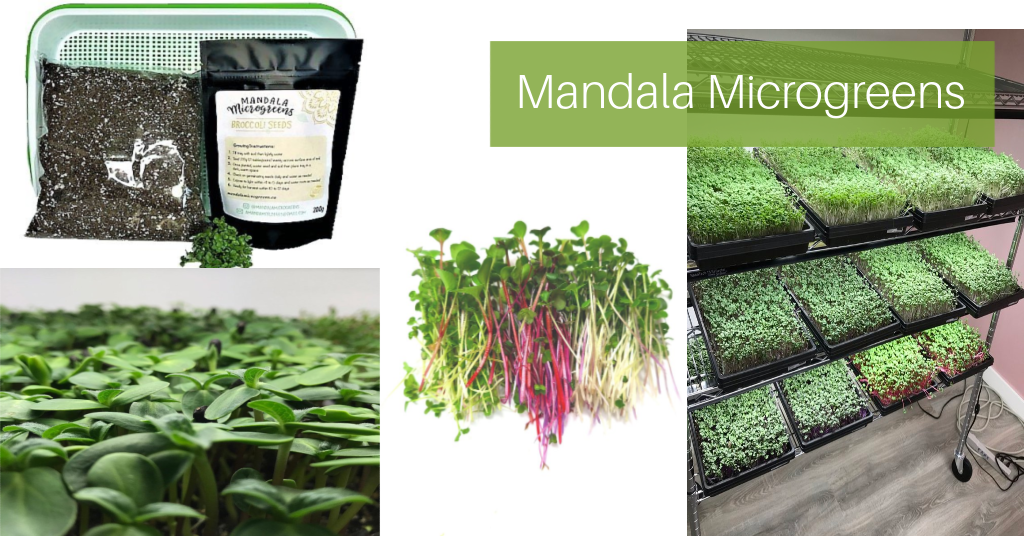 Mandala Microgreens wants to inspire people to grow microgreens themselves because the best way to eat them is to cut and eat live for the best nutritional benefit and fresh taste!
Mandala Microgreens provides complete grow kits that include a sprouting tray, soil, and seeds. As well as a variety of seeds to choose from packaged at a weight of 200g.
Find Mandala Microgreens Here: Facebook, Website, and Instagram
Shaken Hive Honey
Shaken Hive Honey has their own bees and collects their honey four times a year! They will be offering four types of raw honey and different wax products.
Threekind Candle Company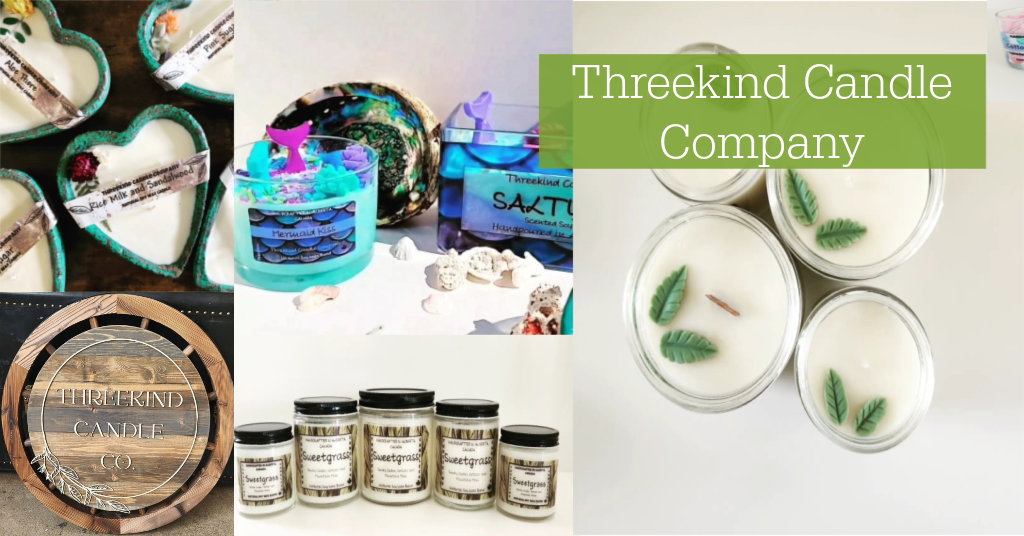 A Candle Company dedicated in providing a comforting candle that is knd to the Earth, Kind to the air and Kind to YOU! Natural, sustainable and cleaning burning. Handcrafted and Metis owned in Parkland Country Alberta. Our candles are made with Natural waxes such as Soy, Coconut, Apricot, and Alberta Beeswax. We use luxury fragrance oils that are Phthalate free. We strive to be eco conscious in our company operations and hope that our products reflect the love and care we have for the environment.
Find them on Facebook, Instagram and their Website
Wafloos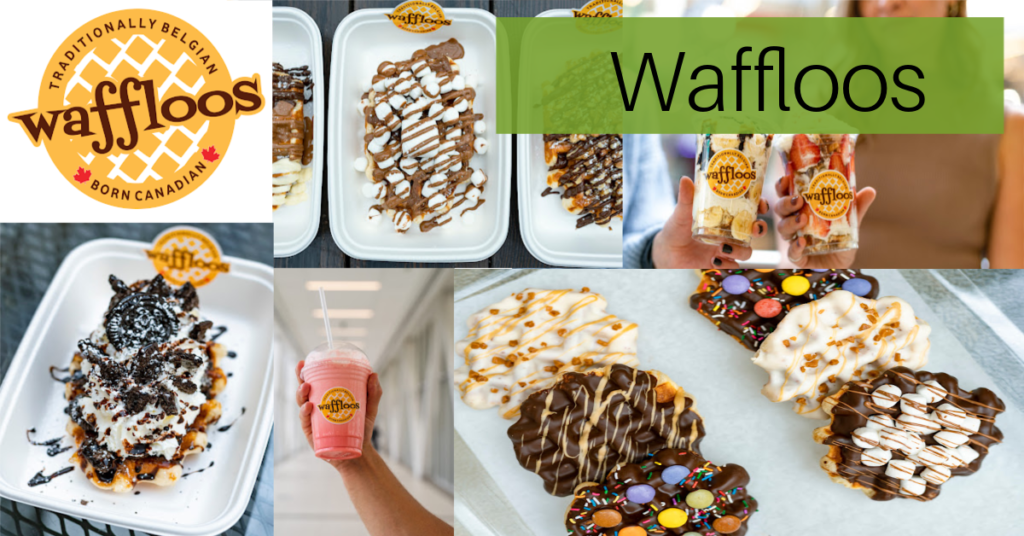 We make liege waffles from city of Liege in Belgium. It's a dough waffle with special sugar inside called pearl sugar, which we import from Belgium. So while baking pearl sugar melts and creates caramalization on the layers of waffles.
Find them on Facebook, Instagram and their Website
World of Handcraft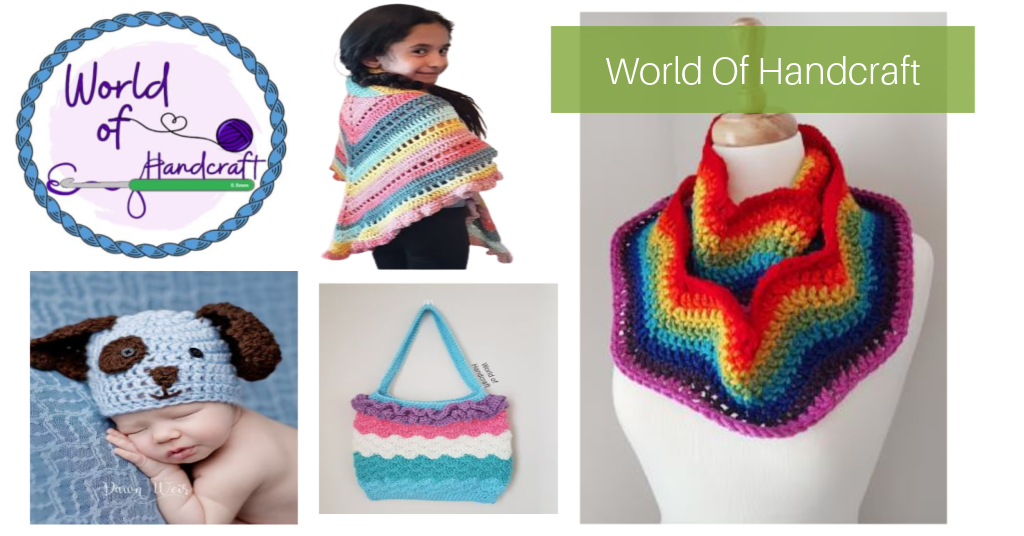 World of Handcraft sells locally made crochet and knitted goods. We will have fun character hats, knitted double-layer hats, and more. Our maker Alejandra is detailed oriented and a perfectionist, so you can be sure that every item in our shop is not only handmade with love but also with dedication and pride.
You can find them on Etsy and Instagram
ZC Accesories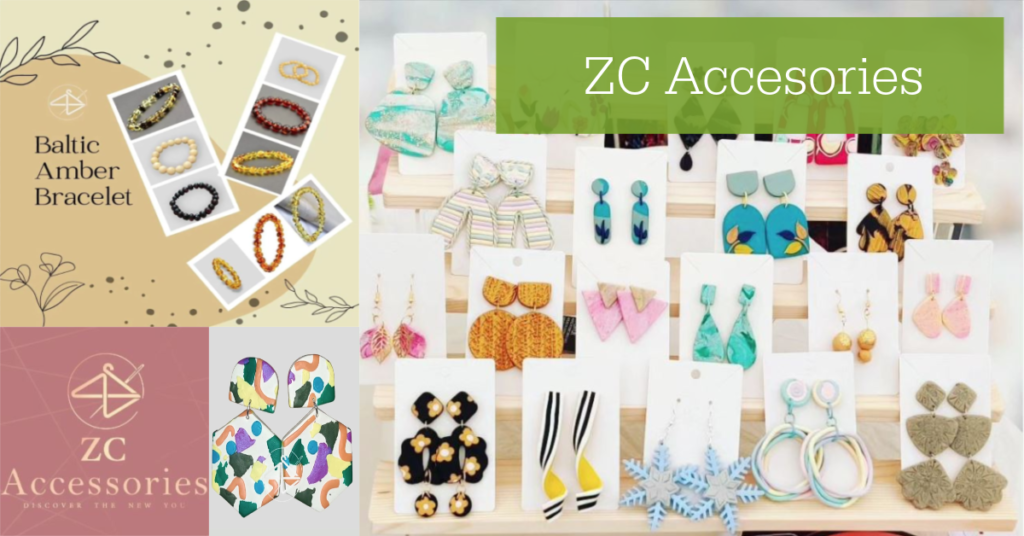 Find them on Instagram
Market Sponsors
Our sponsors understand that getting into the heart of a community builds relationships. We are grateful for each of our current sponsors who have come alongside us to create a closer, more connected community.
North Central Co-op Liquor

Our Orchards location offers an extensive selection of fine wines, spirits, and beer. With a growler bar featuring local brews on tap, a refrigerated beer cooler, and a tasting station, you might find yourself "at home here". Visit our Orchards or other North Central Co-op Wine, Spirits, and Beer locations!