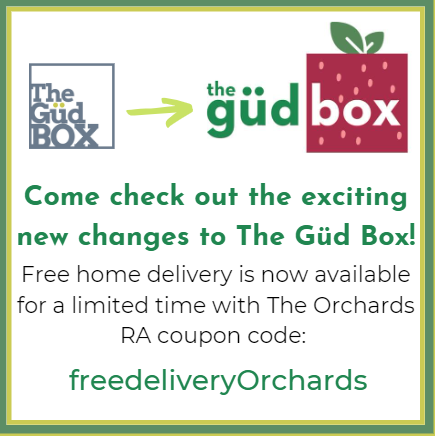 The Orchards Güd Box is a large box of fresh, seasonal produce. Selection is always changing but boxes will feature staples such as carrots, apples, potatoes, onions, and a variety of other fresh produce based on seasonal availability.
Funds raised through The Orchards Güd Box go towards The Orchards community garden initiative for next year, supporting the expansion of the garden and the addition of new beds.
You can place your orders beginning on May 16th for next day delivery. Please use the coupon code freedeliveryOrchards to get free delivery for the first month.
Please see this page for a FAQ on the changes: