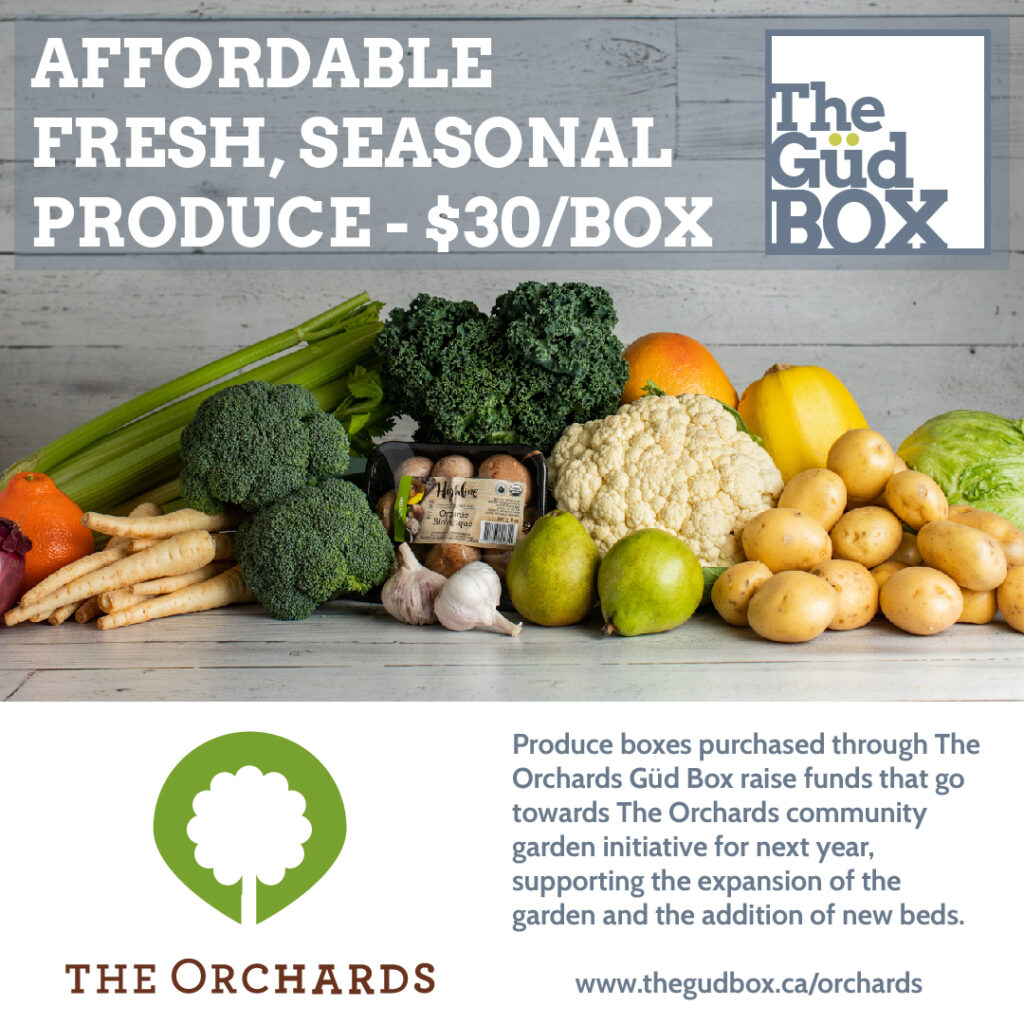 The Orchards Güd Box is a large box of fresh, seasonal produce. Selection is always changing but boxes will feature staples such as carrots, apples, potatoes, onions, and a variety of other fresh produce based on seasonal availability. Boxes are available twice a month.
Funds raised through The Orchards Güd Box go towards The Orchards community garden initiative for next year, supporting the expansion of the garden and the addition of new beds.
Boxes ordered online are available to pick up at The Orchards Club House, 4059 Orchards Drive SW, on the scheduled Friday.