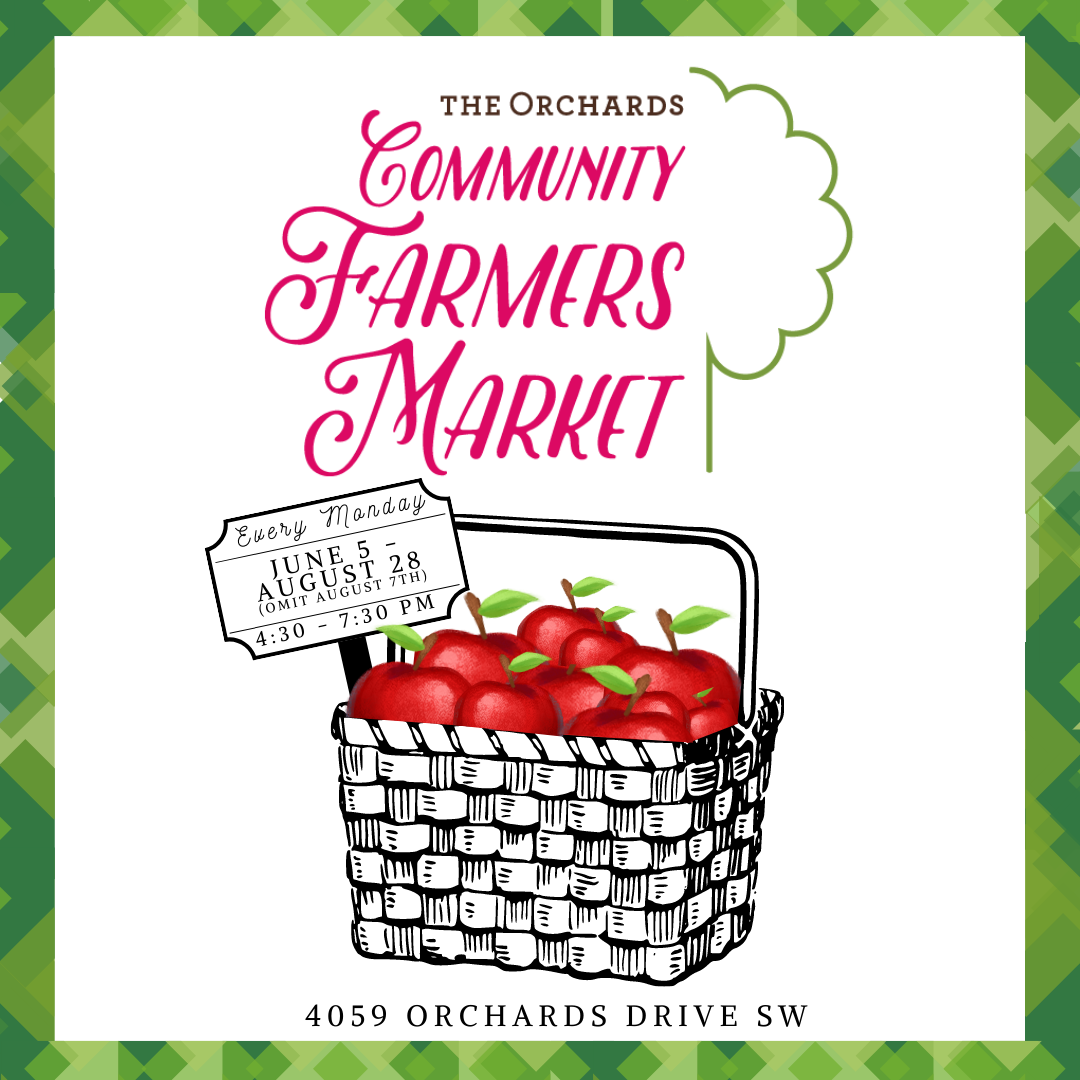 Indoor Farmers' Market
Location
The Orchards

4059 Orchards Drive SW
Due to the rain, The Orchards Farmers' Market is moving indoors! Join us on June 19th inside The Club House for shopping, food, a bouncy castle, and more!
When: Mondays – June 5th, 2023 – August 28th, 2023 (excluding August 7th)
Where: 4059 Orchards Drive SW, Edmonton, AB
Time: 4:30 – 7:30 PM
Who: Local vendors selling amazing homemade, home-baked, and home-grown goods and products.
Why: Supporting local businesses helps our local economy thrive!
June 19th Vendors
NBW Greenhouse
Plumb Baker
Shaken Hive Honey
Souto Family Orchards
Learn more about our vendors on The Orchards Farmers Market page