Thank you to all of our vendors and everyone who came out in support to make this a successful event!
If you weren't able to make it, or you want to continue to support our wonderful local vendors we encourage you to visit their websites and social media listed below.
---
Snake Lake Brew co.
Snake Lake is a local craft brewery in Sylvan Lake, AB. Snake Lake represents a beer that is easy drinking. They have been open for 2.5 years and received the gold for their Kinabik Pilsner in the Canadian and AB beer awards.
Instagram: @snakelakebrewco
Facebook: Snake Lake Brewing Co.
---
Desire Art
Desire Art is handmade art. She has always loved creating handmade art, painting, and drawing . Art is her hobby, her stress reliever, enjoyment and little business.
Instagram: @desireartyeg
---
Very Mad Art
Calling all pop culture enthusiasts, movie buffs and hard core gamers. If you are looking for a fun gift or a knick knack for someone nerdy and colorful, you have come to the right place. Very Mad Art has something fun for everyone! Every product is handmade with love.
Instagram: @very_mad_art
Facebook: Very Mad Art by Madison Wright
---
Macrame By Nicky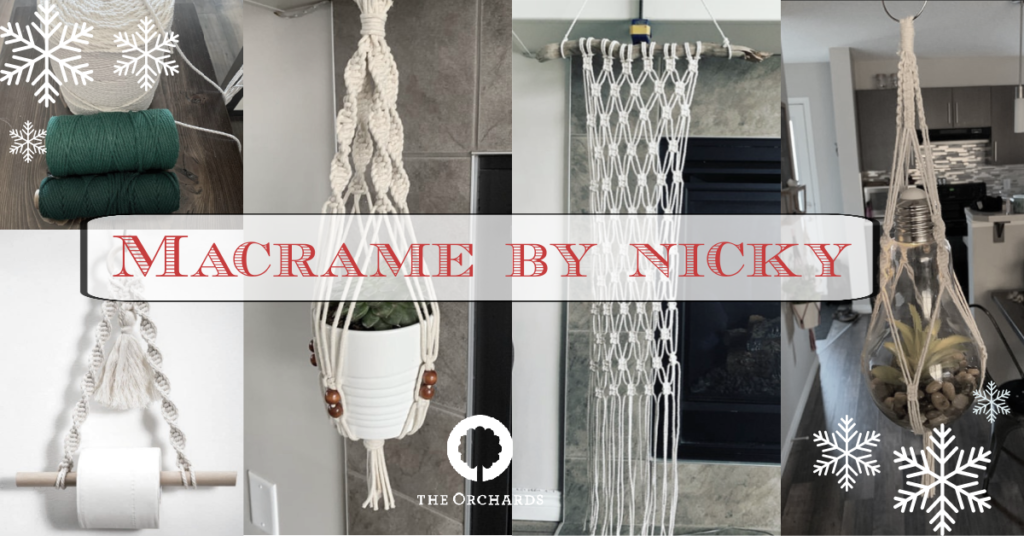 Hand crafted macrame, wall decor and decorations. Open to customizations.
Instagram: @macramebynicky
Facebook: Macrame by Nicky
---
Tasty Treats Bakery
Tasty treats bakery makes homemade Ukranian style perogies, cabbage rolls, nalysnyke, perijky as well as European style cookies, buns and cupcakes.
---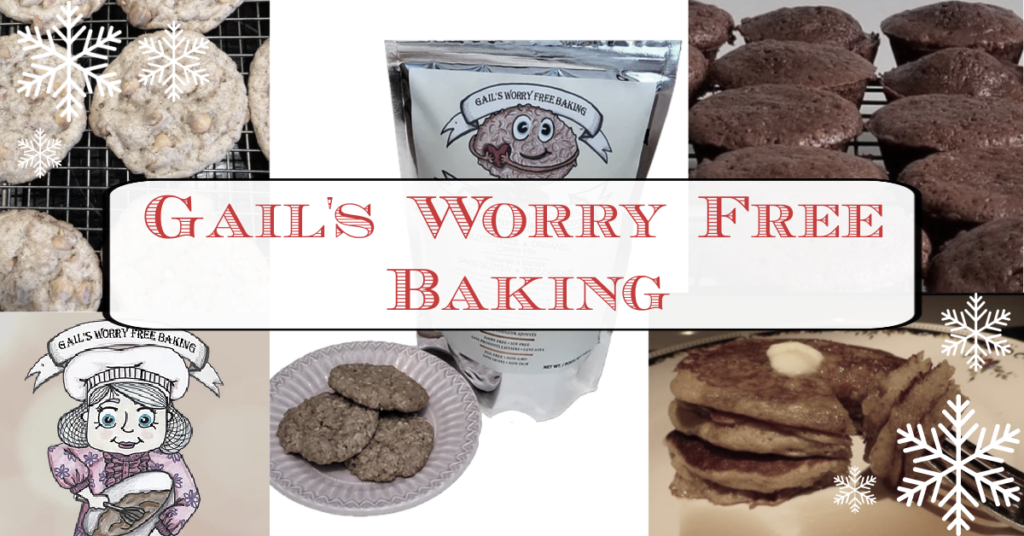 Gail's Worry Free Baking has unpackaged organic, gluten free baking mixes. All of our mixes are gluten free, egg free, dairy free, nut free, and are sweetened with coconut sugar.
Instagram: @gailsworryfreebaking
Facebook: GailsWorryFreeBaking
---
Birch Island Farm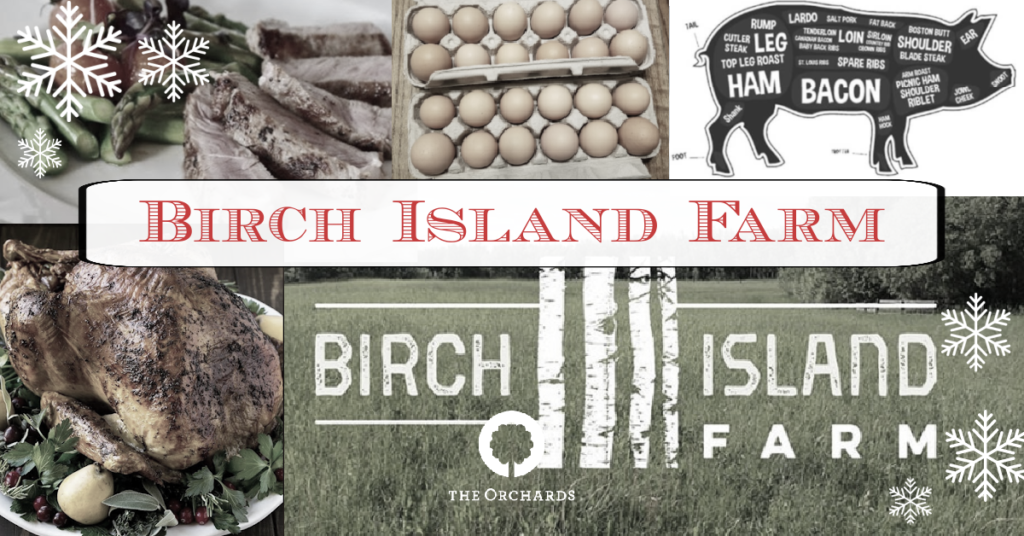 Who knew eating healthy could taste so this good! we can help you achieve your goals improving your health while eating food that tastes great. Birch Island Farm produces high quality eggs and meat by raising their animals outdoors on fresh pasture, supplemented with organic feed. They offer beef, pork, chicken, turkey, rabbit and eggs.
Instagram: @birch_island_farm
Facebook: birchislandfarmab
---
Super Dips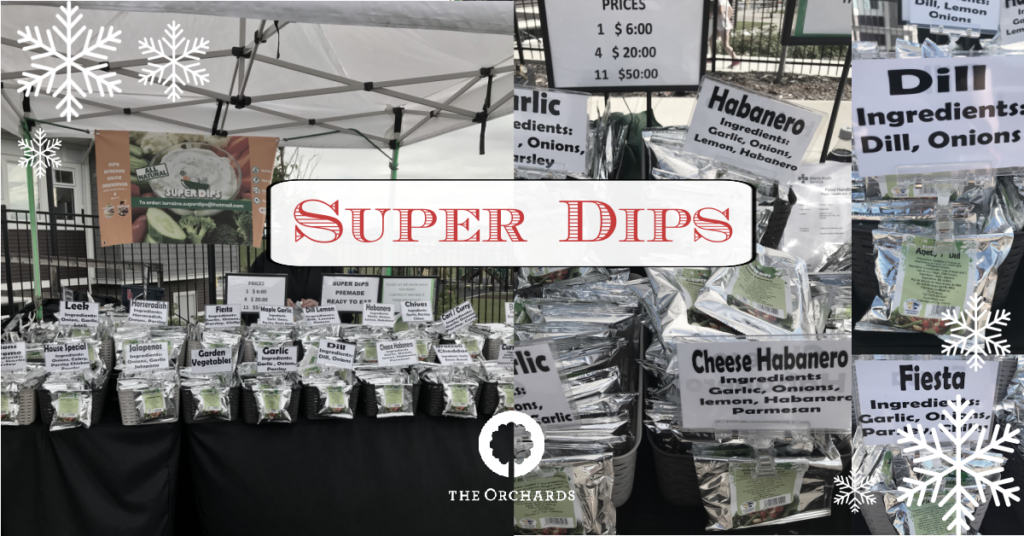 Super Dips offers flavoured dips, meat rubs that are premade and ready to eat. They are healthy for kids and adults and can be used in a variety of ways.
---
The Event Squad
The Event squad has festive Whoville trees right in time for the holiday season.
---
Home Fixins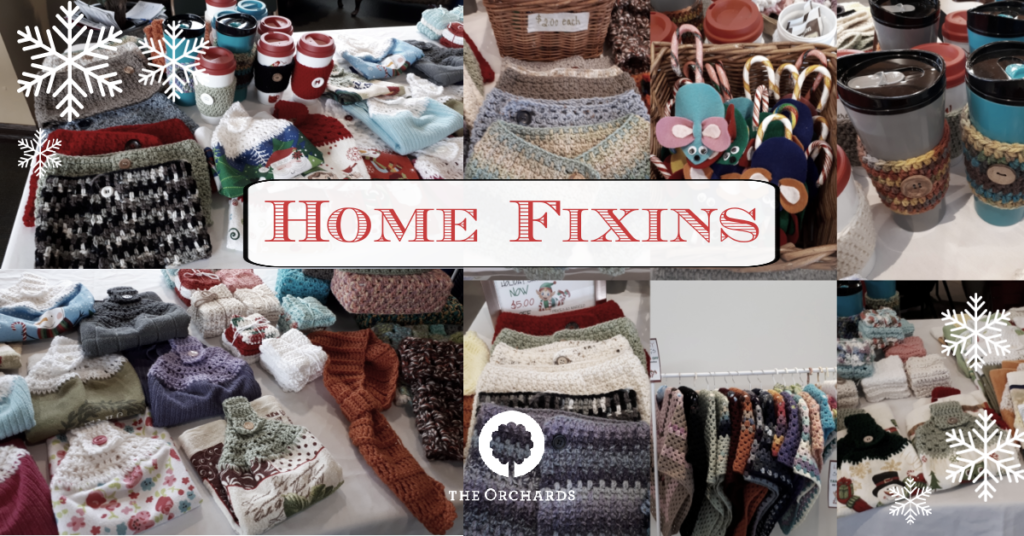 Hobby turned passion and home based crochet business providing items for all seasons. Cards, crafts and crochet creations.
---
Nicswicks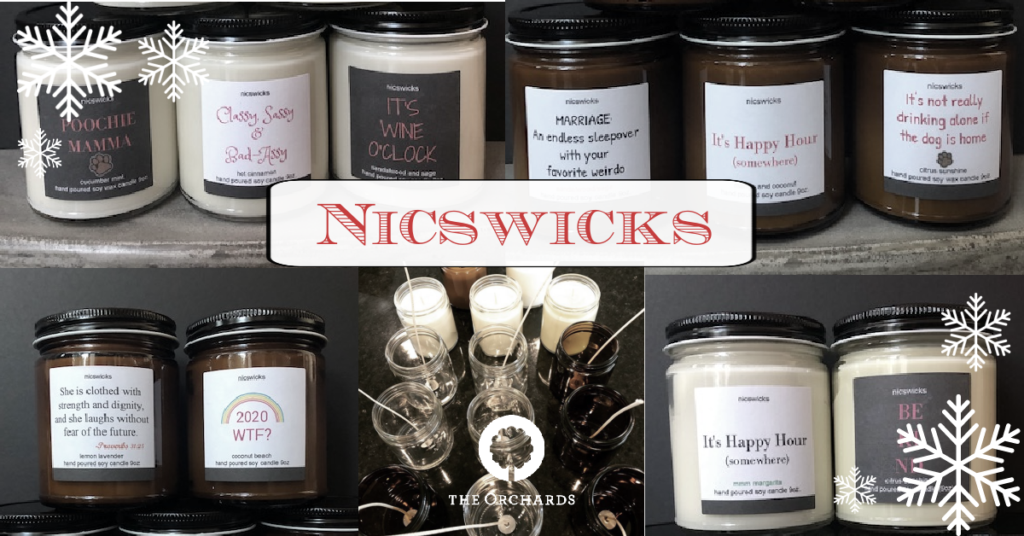 Nicswicks is 100% pure soy wax candles. Hand poured in small batches and finished with a witty label to make you smile.
Instagram: nicsswicksyeg
---
More Joy Acessories
Handmade accessories that bring more joy into your life. Unique patterns brighten and outfits that are as individual as you are.
Instagram: @morejoyaccessories
Facebook: More Joy Accessories
---
Öorja Healing Jewels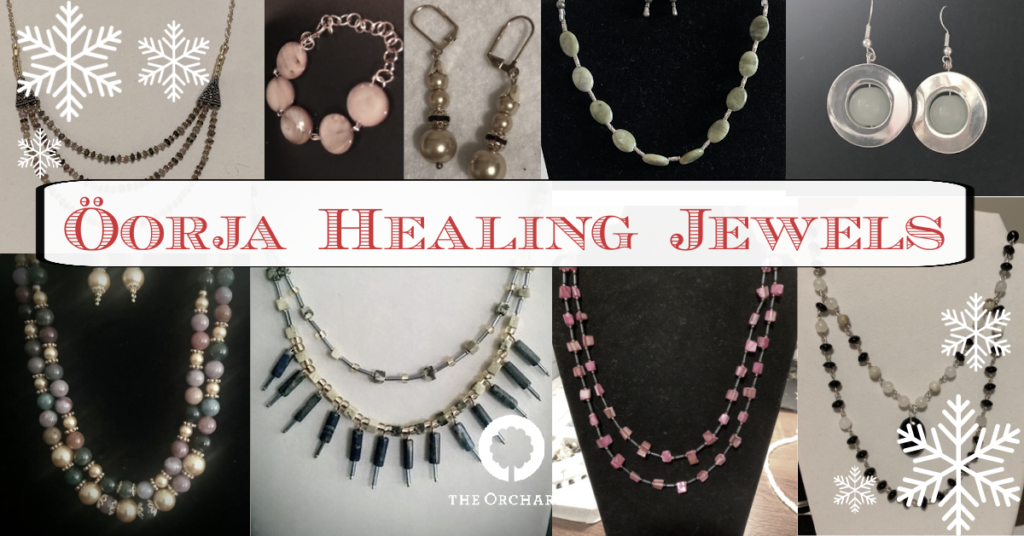 Öorja carries enchanting handmade jewellery, made with semiprecious stones and precious metals, in most zen moments of its creator Ritu Ray, with purest intentions of bringing healing benefits to specific chakras of the wearer.
Facebook: Oorja Healing Jewels
---
Twinkle Creations
Handmade holiday greetings and decor.
Instagram: @twinklecreations.ca
Facebook: twinklecreations.ca
---
The Queen of Polos
Unique handmade pet accessories.
Etsy: TheQueenOfPolos
Facebook: Thequeenofpolos
---
JenelleyBean Designs
JenelleyBean Designs is a local artist who designs custom patterns for fabric and wallpaper, custom stickers, custom flower crowns, paintings and drawings in various mediums including watercolour, acrylic, markers and charcoal
Spoonflower: jenelley-bean-designs
Etsy: JenelleybeanDesigns
Instagram: @jenelleybeandesigns
Facebook: jenelleybeandesigns
---
Tamarack Jack's
Tamarack Jack's is a local apiary and meadery of clearwater county, AB. They have been producing honey and mead for 3 years now. They believe that communities should be able to get all their products locally or straight from the source.
Instagram: @tamarackjackshoneyandmeadery
Facebook: Tamarack Jack's Honey and Meadery
---
ArtistOeil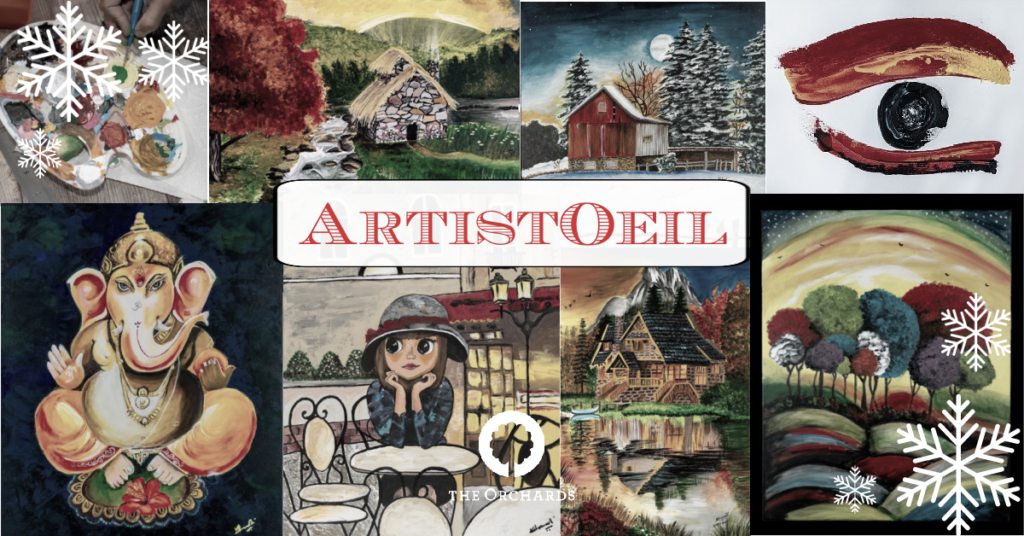 Mindfully created artwork to make your home feel more intimate. Lovingly made in Edmonton.
Instagram: @ArtistOeil
Facebook: ArtistOeil
---
Shaw Cablesystems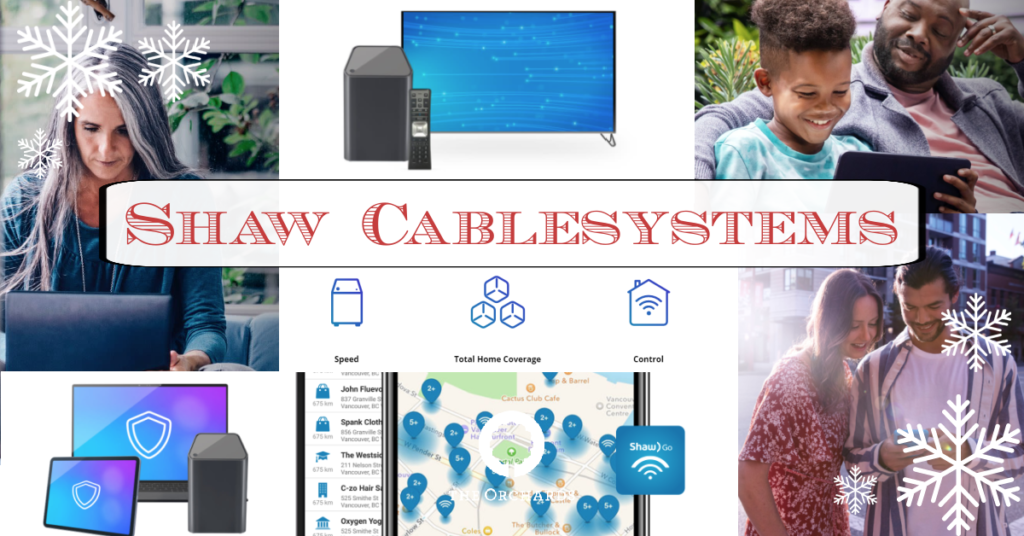 We are a Canadian telecommunications Company focused on connecting our customers to the world through a best-in-class, seamless connectivity experience.
---
Art By Aeris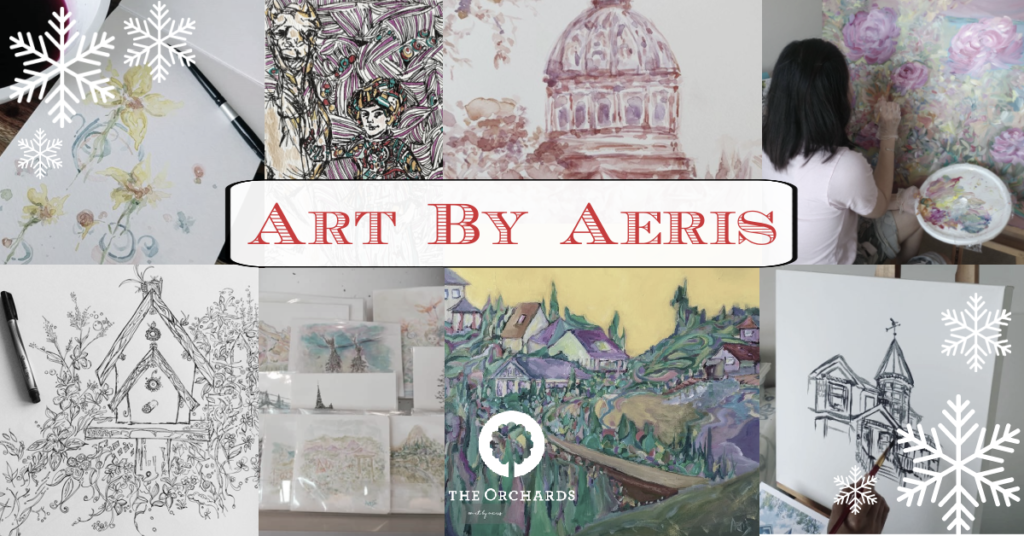 Aeris Osborne, a local impressionist art painter and sketcher who sells original vivid acrylic paintings, ethereal watercolour and unique ink pen print drawings and greeting cards.
Instagram: @art_by_aeris
Facebook: artbyaeris
---
Foam Fighters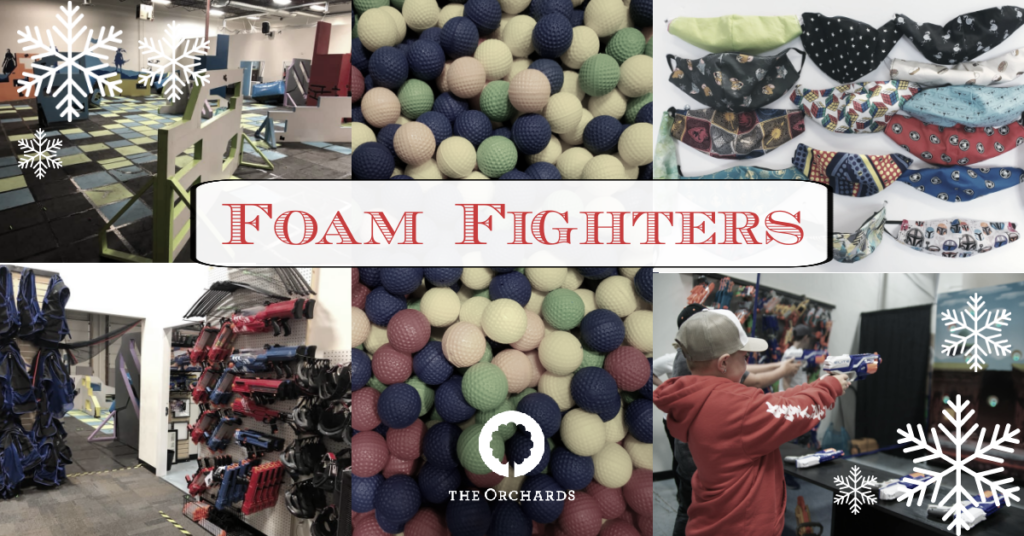 Foam Fighters is an indoor Nerf Arena with a game room, party rooms and full restaurant. It is a family run business for about 2.5 years now. They will be selling pouches and harnesses with Nerf related items, gift cards and masks, great for stocking stuffers.
Instagram: @foamfighters
Facebook: foamfightersYEG
---
Little Pea Apparel
Handmade knitted apparel from their family to yours! Specializing in "mommy and me" styles.
---
Cherry Cove Designs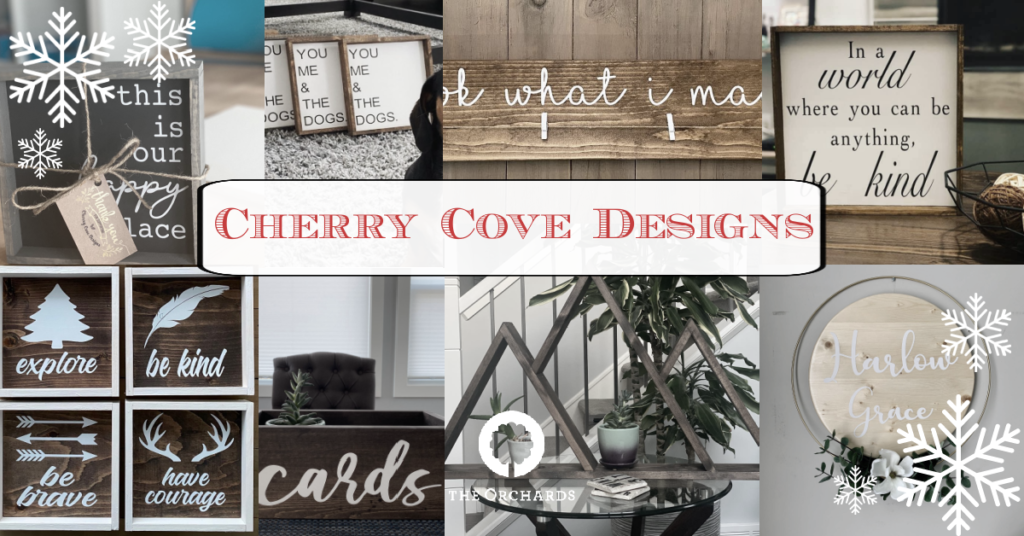 Creating Custom designs for your home – wood working and wood signs. Beautifully designed, right in the heart of your community.
Facebook: Cherry Cove Designs
Instagram: @cherrycovedesigns
---
Hanging Around – Neck Accessories for Masks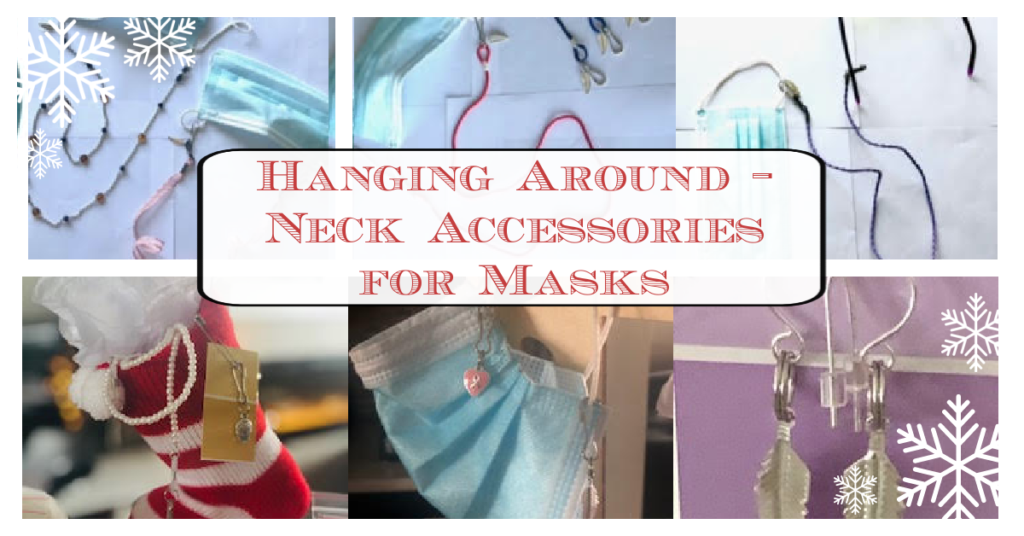 Local company to the Orchards that offers a wide variety of neck accessories for face masks. Easily Clip to any ear loop, keeps your mask handy. You are not touching your mask anymore than necessary. Check out our new line of mask charms featuring our signature feather charms.