Our Winter Market is a chance to shop LOCAL, whether you are looking for holiday gifts for your loved ones or want to pick up something special for yourself.
Scroll down to see a list of our vendors!
When: November 20, 2021 12:00 – 4:00 pm
Where: 4059 Orchards Drive SW
Contact: Bayley at 587-525-9640 or email events@orchardsra.ca
This event is an out-of-scope event. The following protocols will be in place for this event:
Capacity restricted to 1/3 fire code occupancy.
Maintaining Social Distancing
Masking
Our Vendors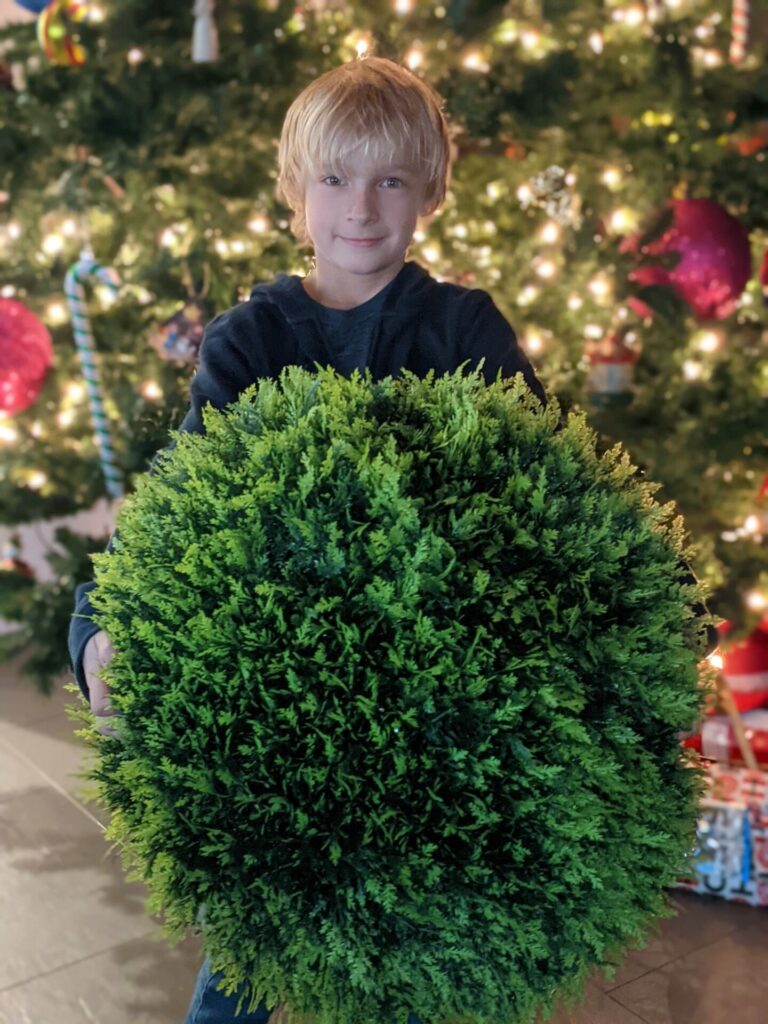 Selling outdoor/indoor artificial spheres perfect for filling outdoor planters or winter landscaping. They can be kept outdoors all year long and add a pop of colour to your outdoor décor.
Website: 365curbappeal.com
Facebook: 365 Curb Appeal
Instagram: @365curbappeal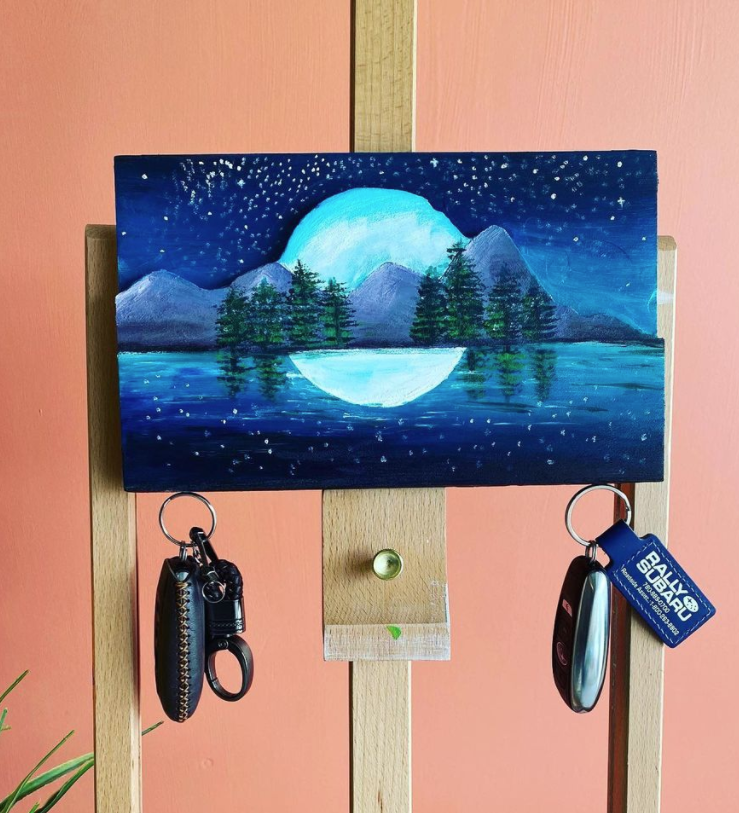 Mindfully Created artwork to make your home feel more colourful and beautiful. Lovingly made in Edmonton.
Website: ArtistOeil.com
Facebook: ArtistOeil
Instagram: @artistoeil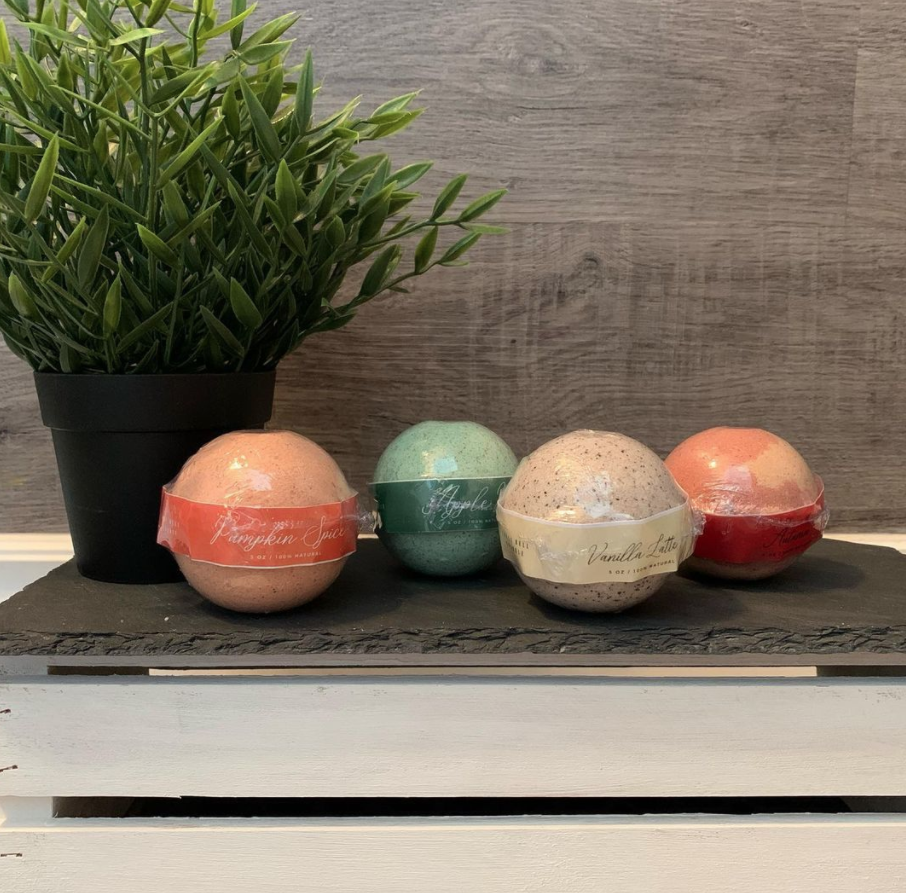 Chelsea loves making home made bath products. She believes in self care and using all natural ingredients. She finds it relaxing and loves to hear her customers happy! ChellBell Sparkle is selling bath bombs, sugar scrubs, salt scrubs, beard oil, lotion bars, bath salts and lip chap.
Facebook: Chell Bell Sparkle
Instagram: @Chellbellsparkle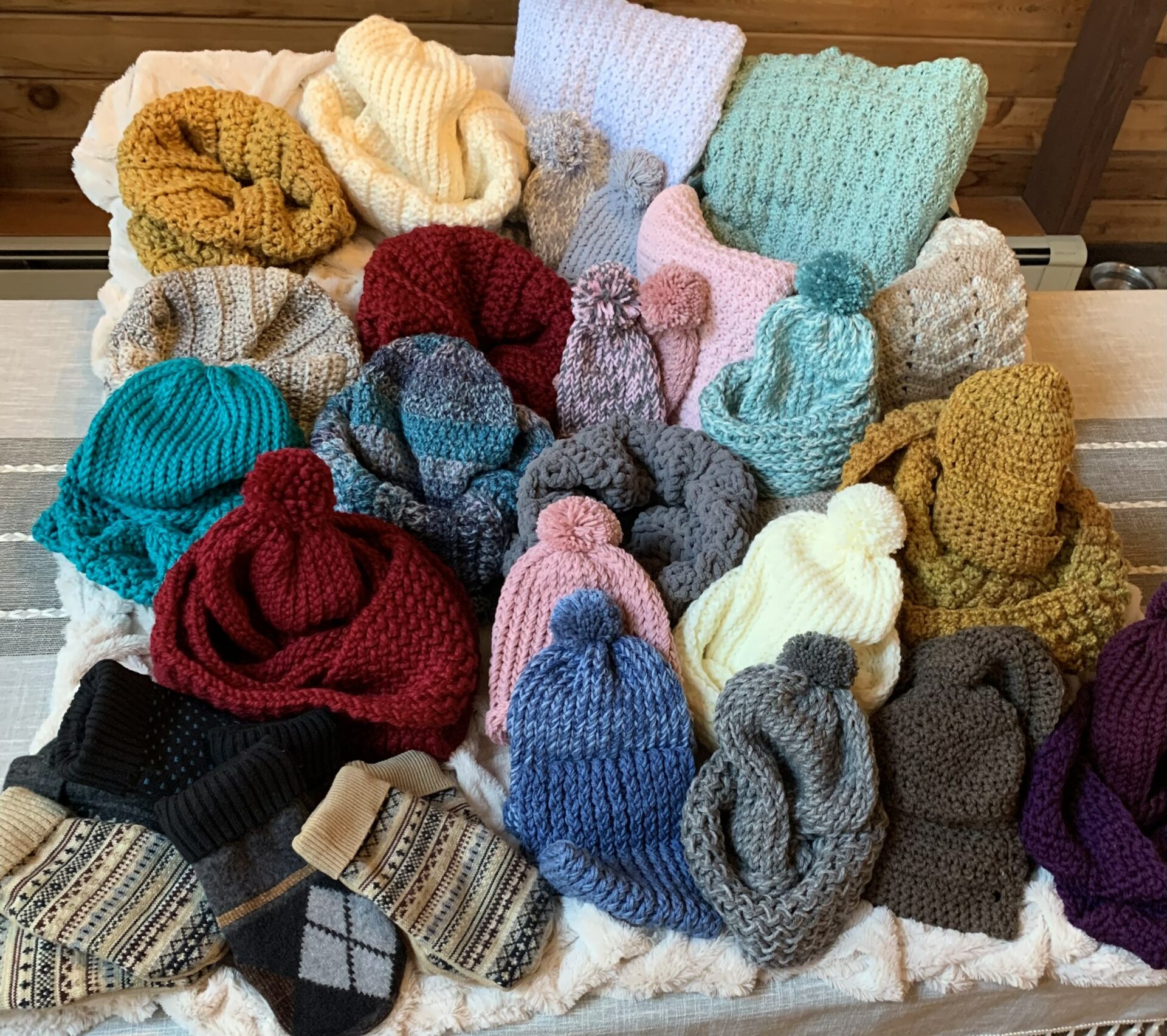 Cozy Creations is a collection of handmade items that will bring warmth and comfort. Selling beautifully crochet blankets, fashionable winter wear in an array of colours, sizes and styles as well as handsewn mittens unlike anything found in stores! All items are sure to keep you warm on a cold day.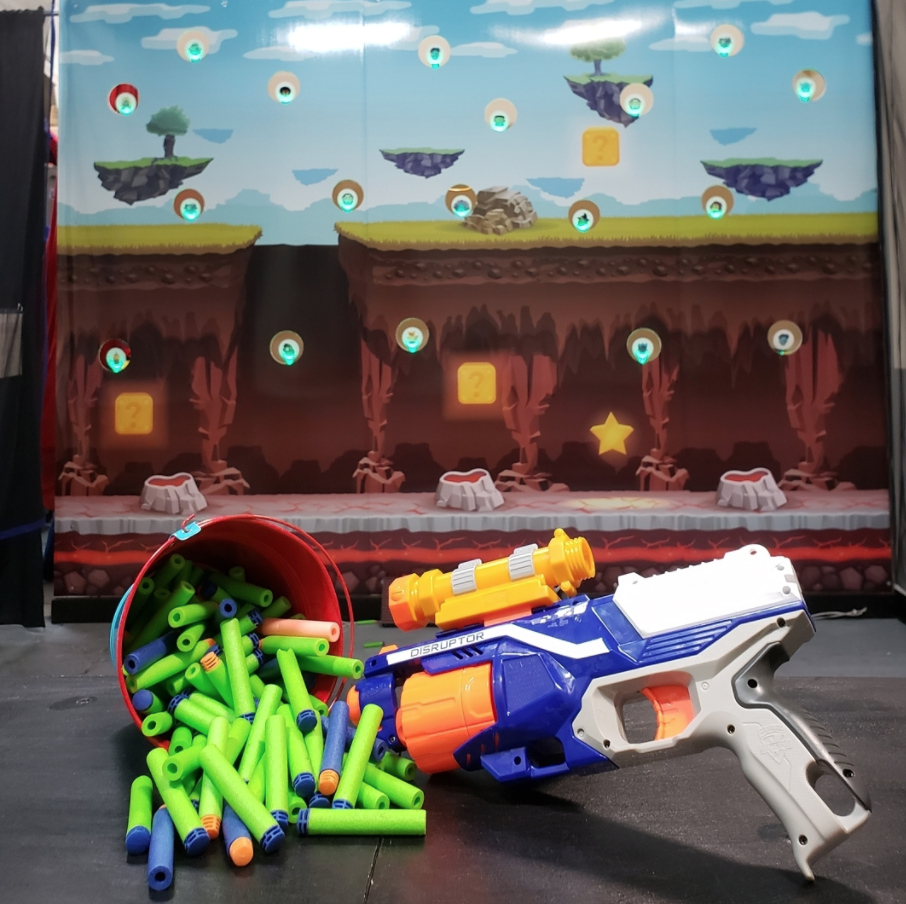 A Family run nerf arena, great for birthdays and events that even has a full service restaurant. They will be selling NERF blaster and accessories as well as having a target range game for only a few dollars.
Website: foamfighters.ca
Facebook: foamfightersYEG
Instagram: @foamfighters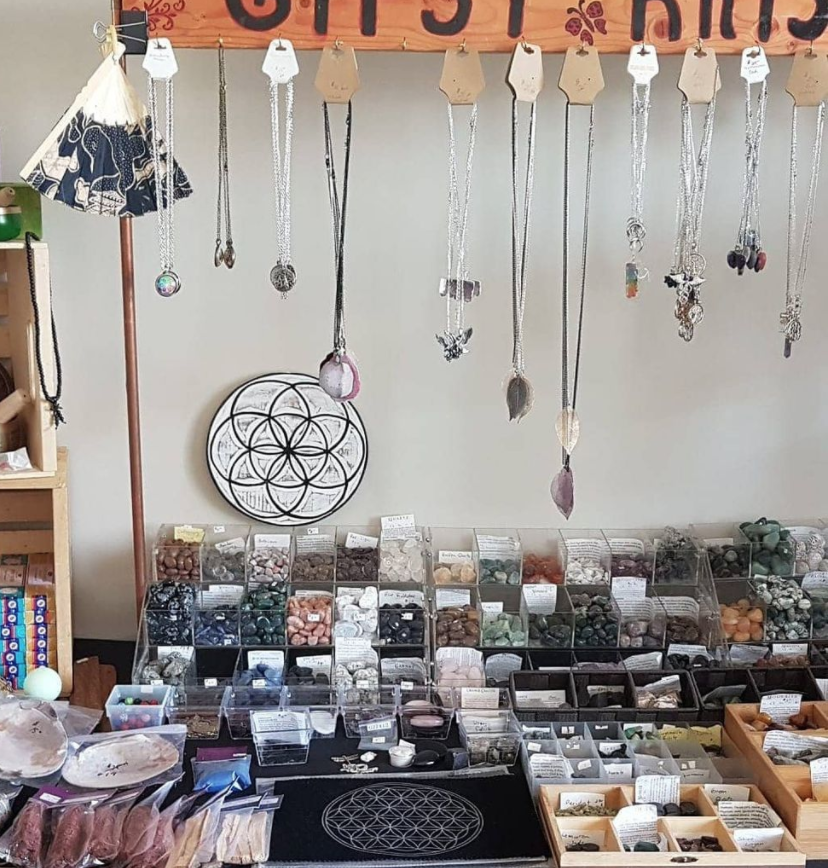 Selling essential oils, witch kits, potion necklaces, gem trees and skull ornaments and so much more!
Instagram: @gypsykrystals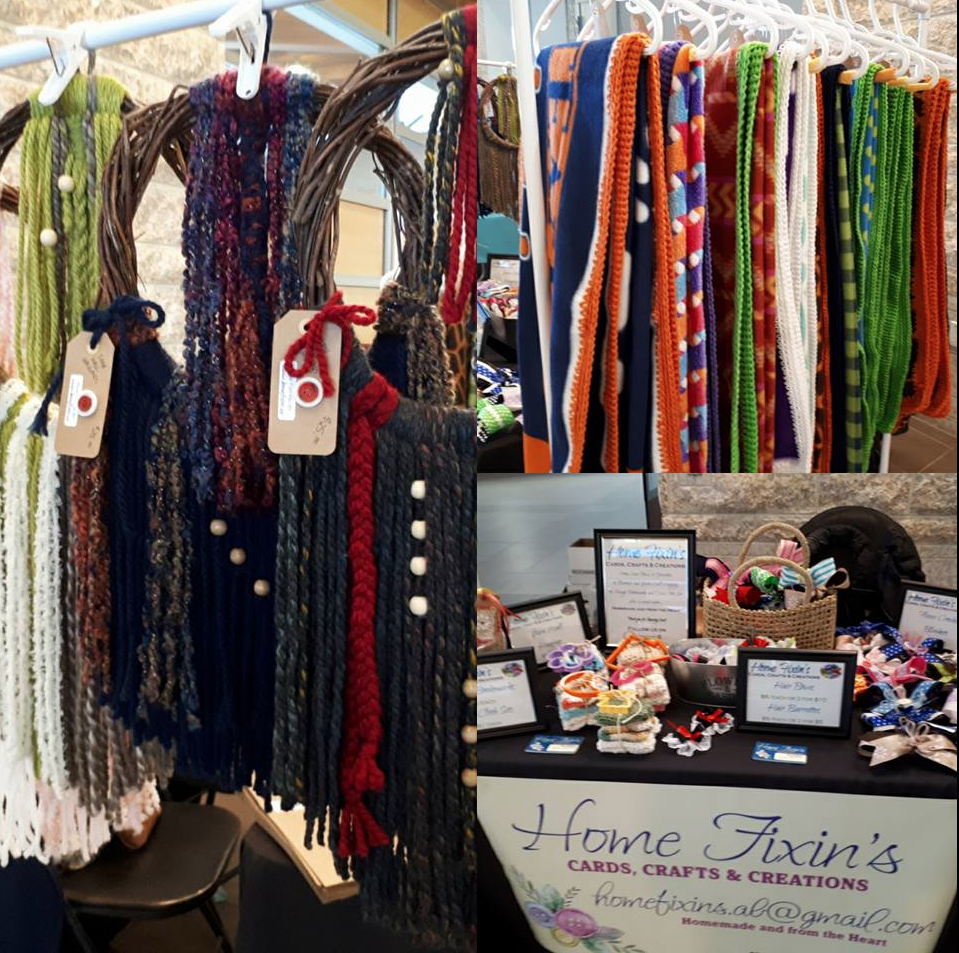 Home Fixin's brings you crafts and crochet from the heart. Everything for kids to the young at heart over the holiday season.
Facebook: @homefixins.ca
Twitter: @homefixins-shpk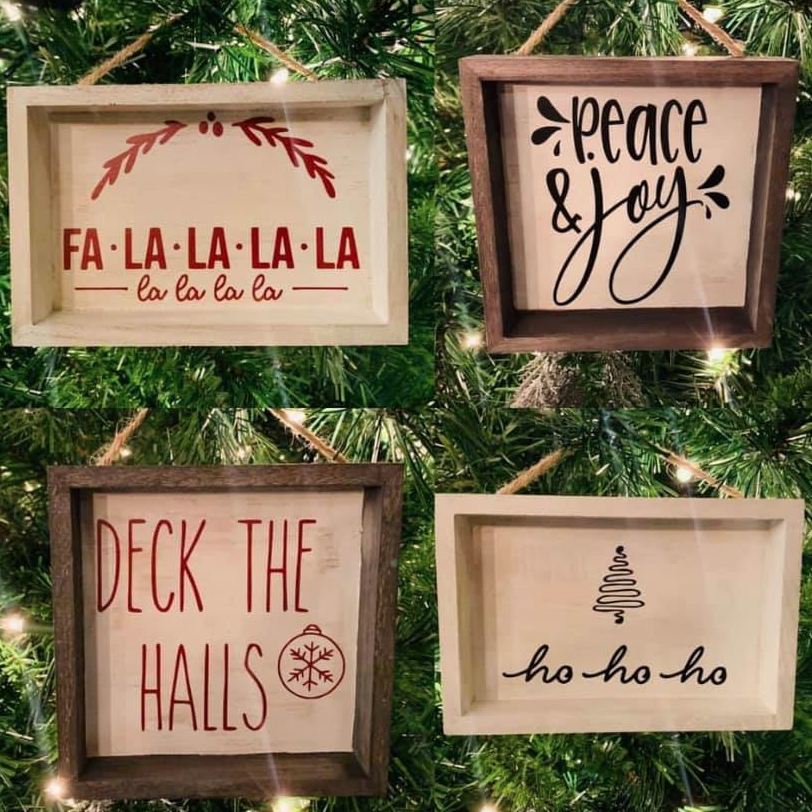 Homemade wooden crafts like signs and ornaments as well as scrunchies, headbands and masks.
Facebook: J.A.M Creations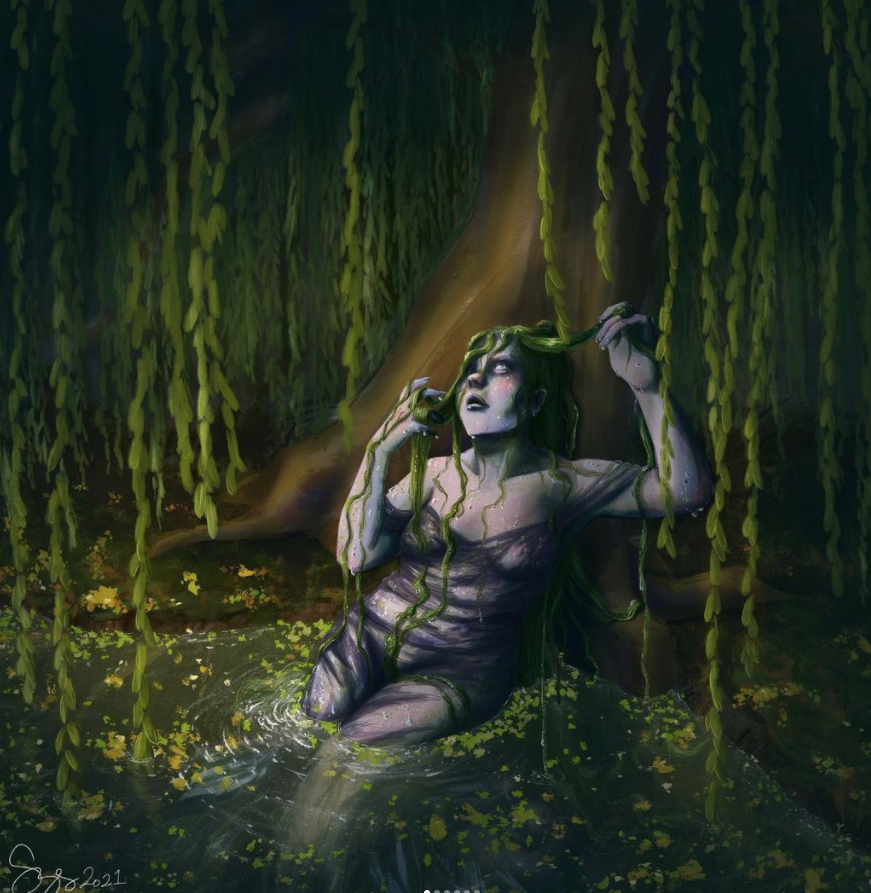 This local artist loves to create with many mediums including water colour, mixed media, and digital art. Offering prints and paintings as well as commissioned custom portraits and murals.
Facebook: Jenelleybeandesigns
Instagram: @jenelleybeandesigns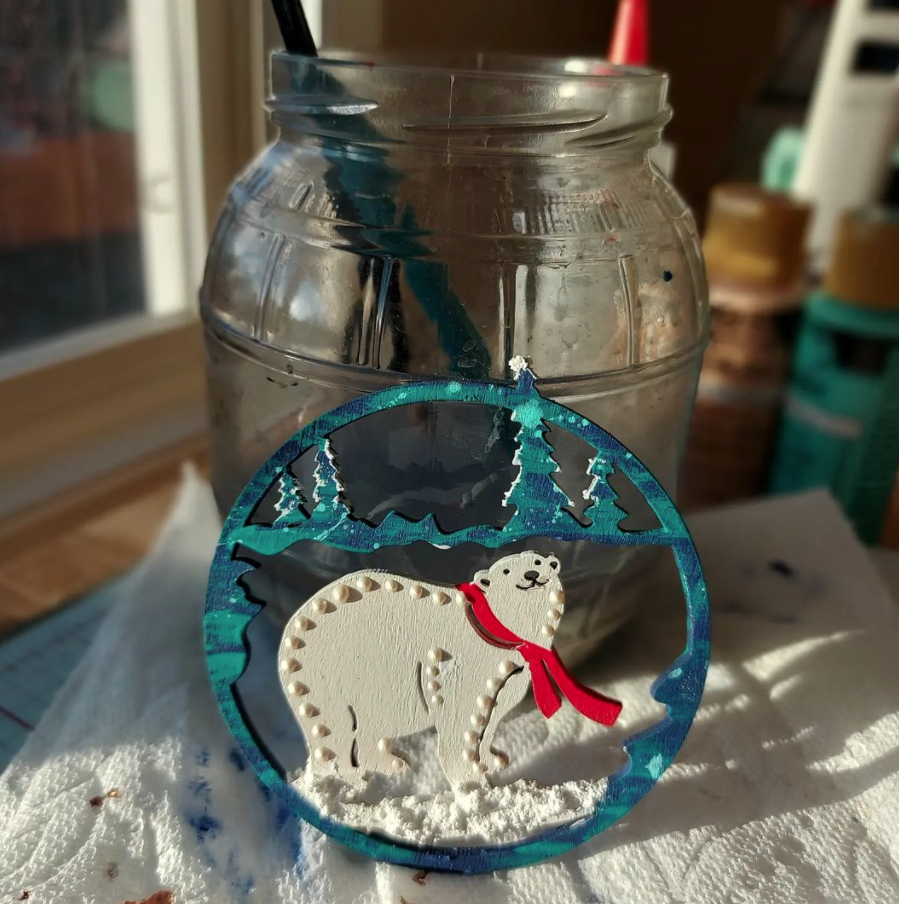 Kandera Studios specializes in hand painted decor and art. They sell original drawings and art, beautiful and whimsical ornaments and decor, all painted by hand. Sonia is selling original, framed, hand drawn art and prints as well as hand painted magnets, ornaments, decorative light switch covers and hand crafted greeting cards.
Facebook: kanderastudio@yegart
Instagram: @kanderastudio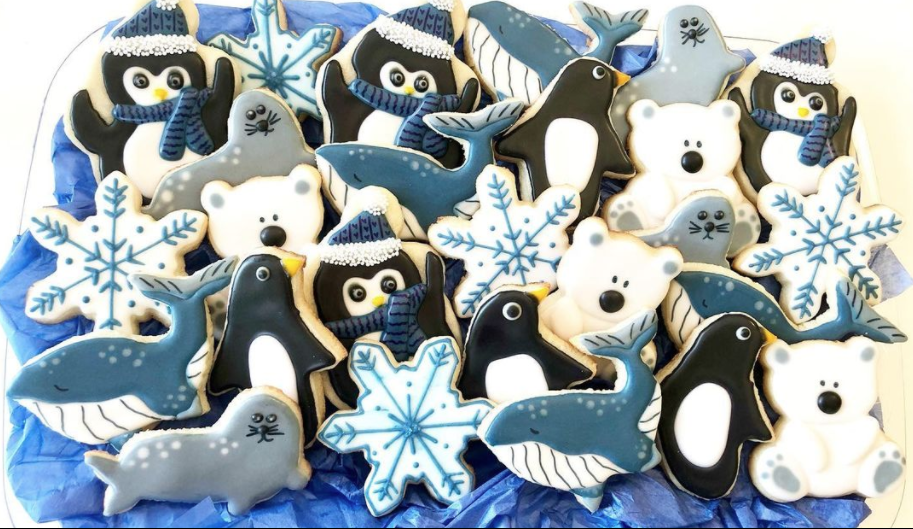 Selling decorated cookies, cakes, muffins, brownies and more. All baked goods are made without wheat or dairy and are gluten aware.
Instagram: la_vie_cookies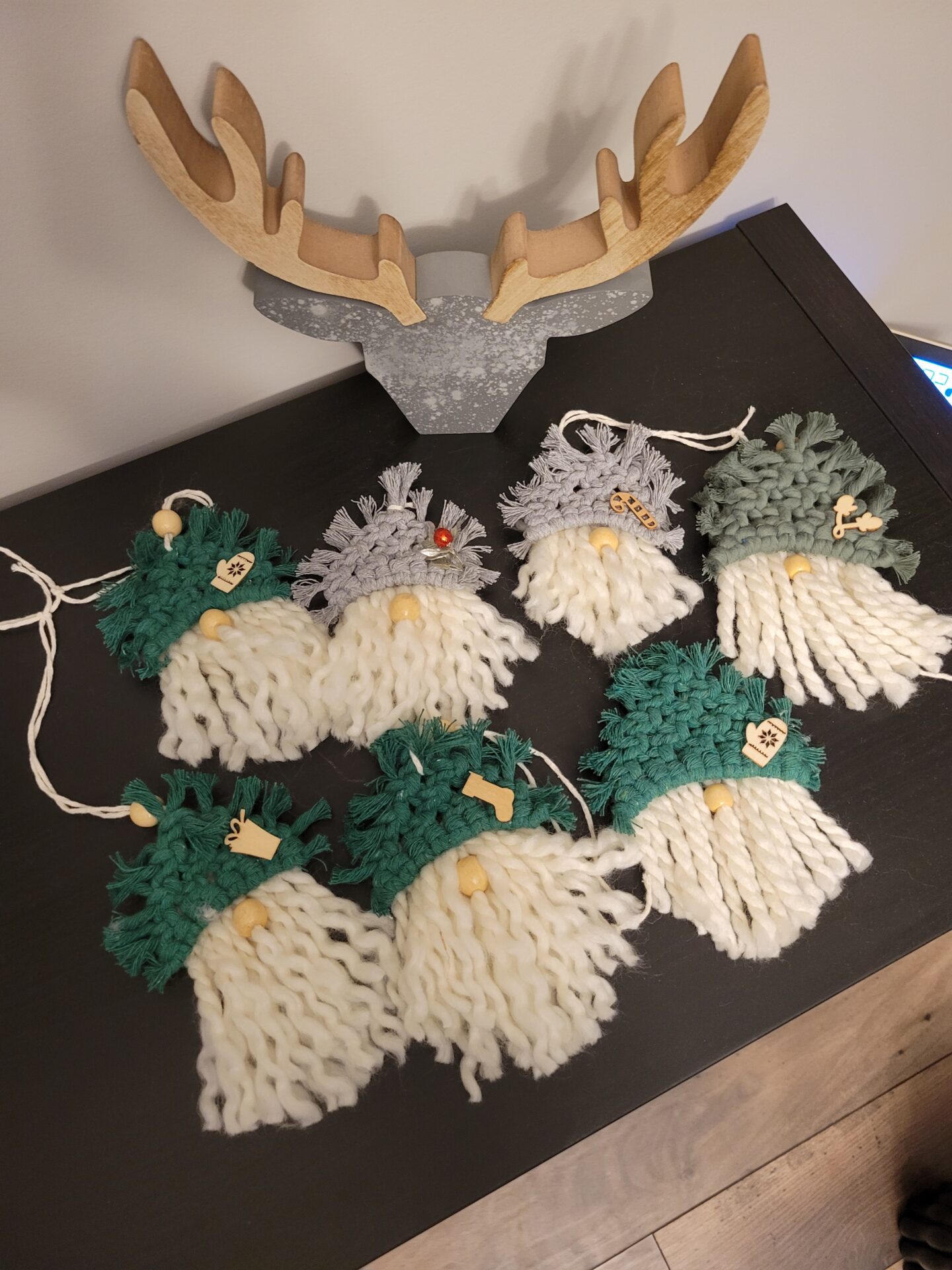 What started as a COVID hobby for Nicky making plant hangers has grown into so much more including selling wall hangers, keychains, car accessories and custom pieces through learning advanced techniques.
Facebook: Macrame By Nicky
Instagram: @macramebynicky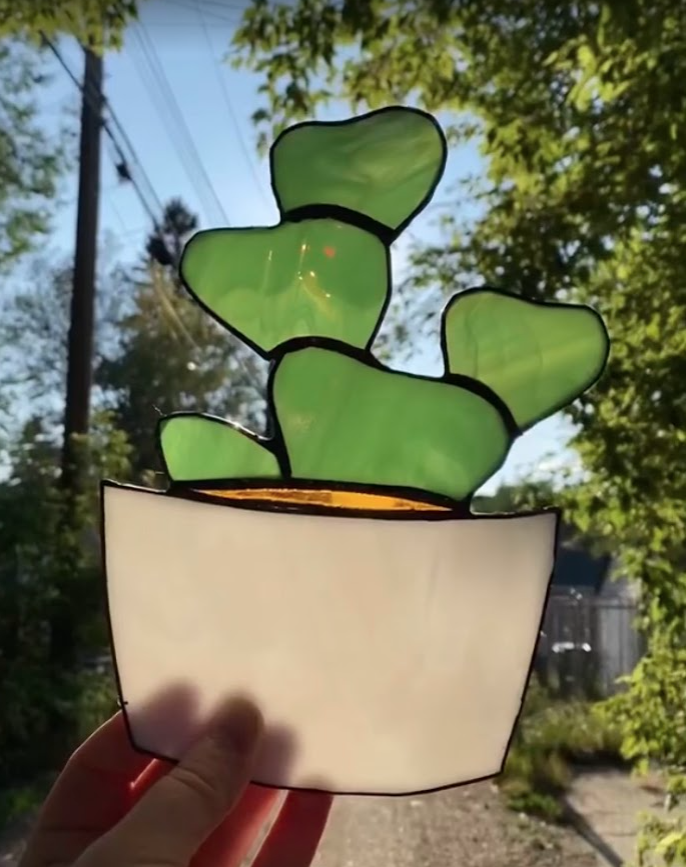 Mak's Glass uses a sustainable approach, bringing discarded glass new life. Mak is selling handmade glass art, jewelry, small ornaments and suncatchers all made of stained glass.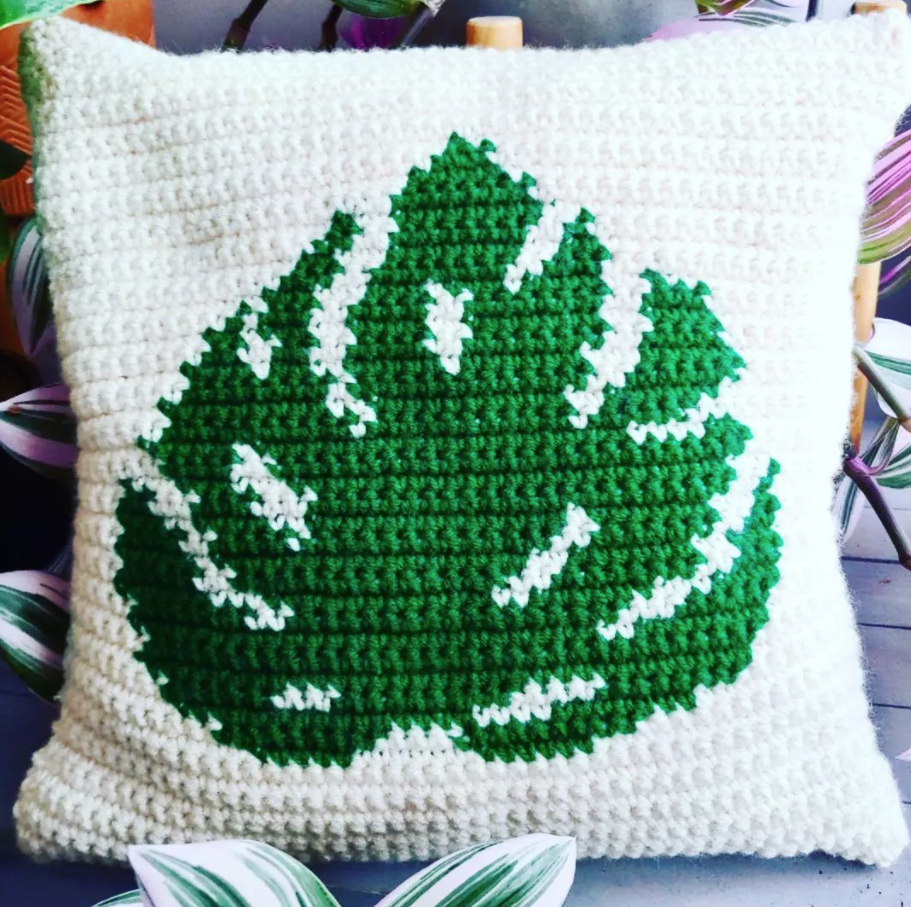 For the love of plants and crochet, this shop offers crochet toques, bags and more designed with natural themes and patterns of your favorite plants.
Instagram: @melamonstera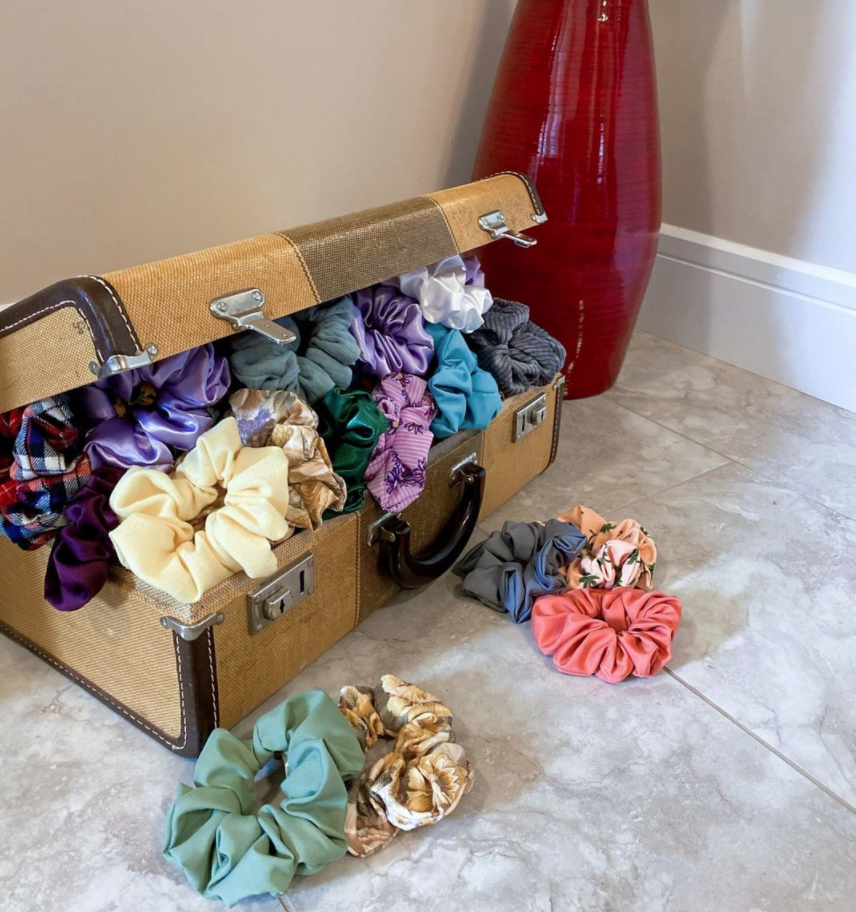 A mother daughter duo who loves spending time together sewing and creating new accessories. More Joy is just over a year old and they are over joyed (no pun intended) with the support they have received. After a beautiful summer season at the outdoor market they look forward to see all the new as well as old friendly faces.
Instagram: @Morejoyaccessories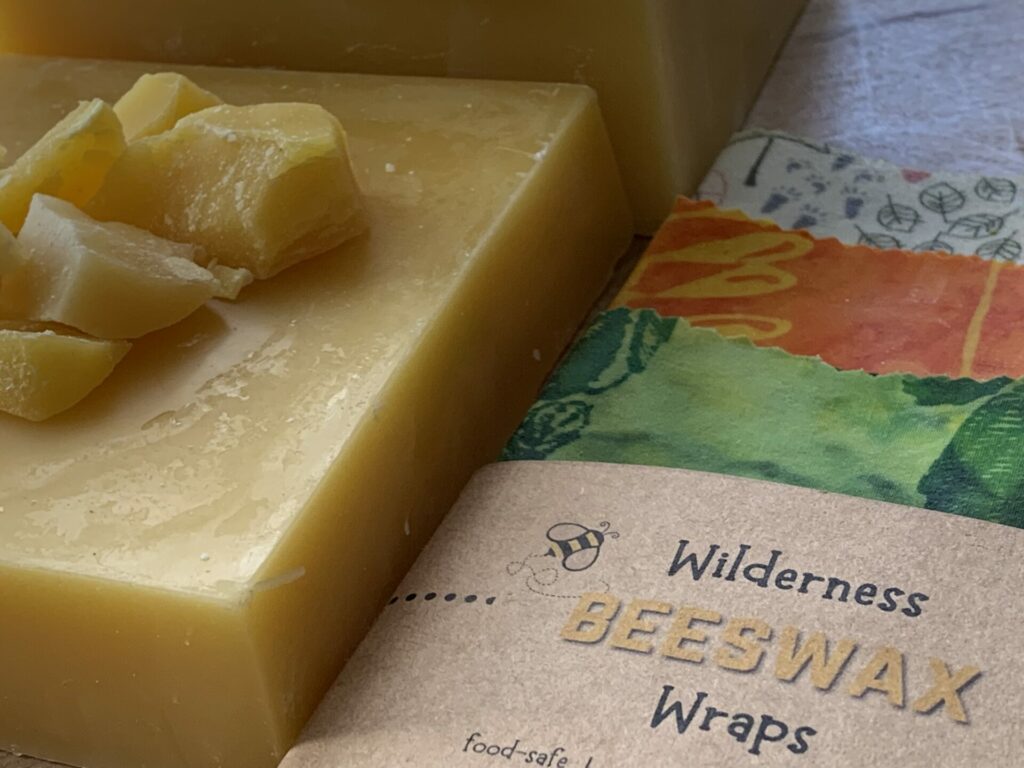 Handmade beeswax wraps, natural and reusable, made from locally sourced products. Environmentally friendly and keeps food fresh while reducing the use of plastic wrap.
Website: naturewraps.ca
Instagram: @naturewraps.ca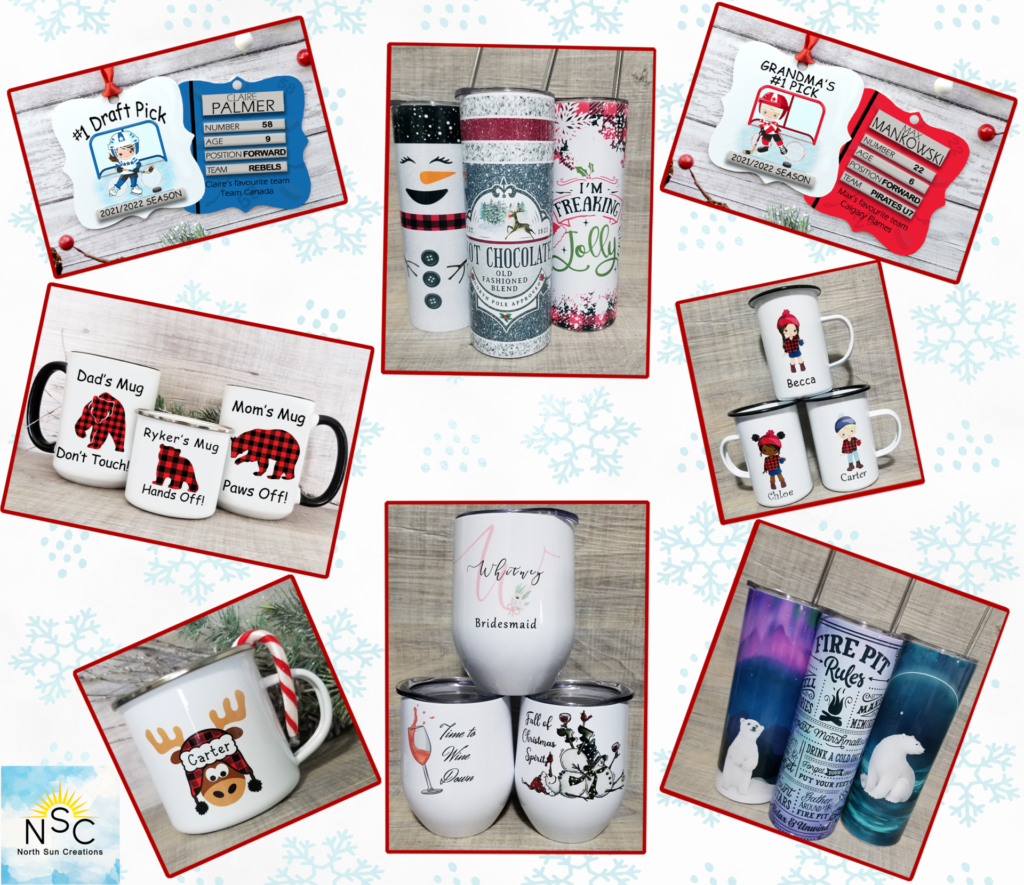 Custom mugs and cups for any occasion plus Christmas ornaments and other fun stuff.
Website: Northsuncreations.ca
Etsy: Northsuncreations.etsy.com
Facebook: Northsuncreations
Instagram: @Northsuncreations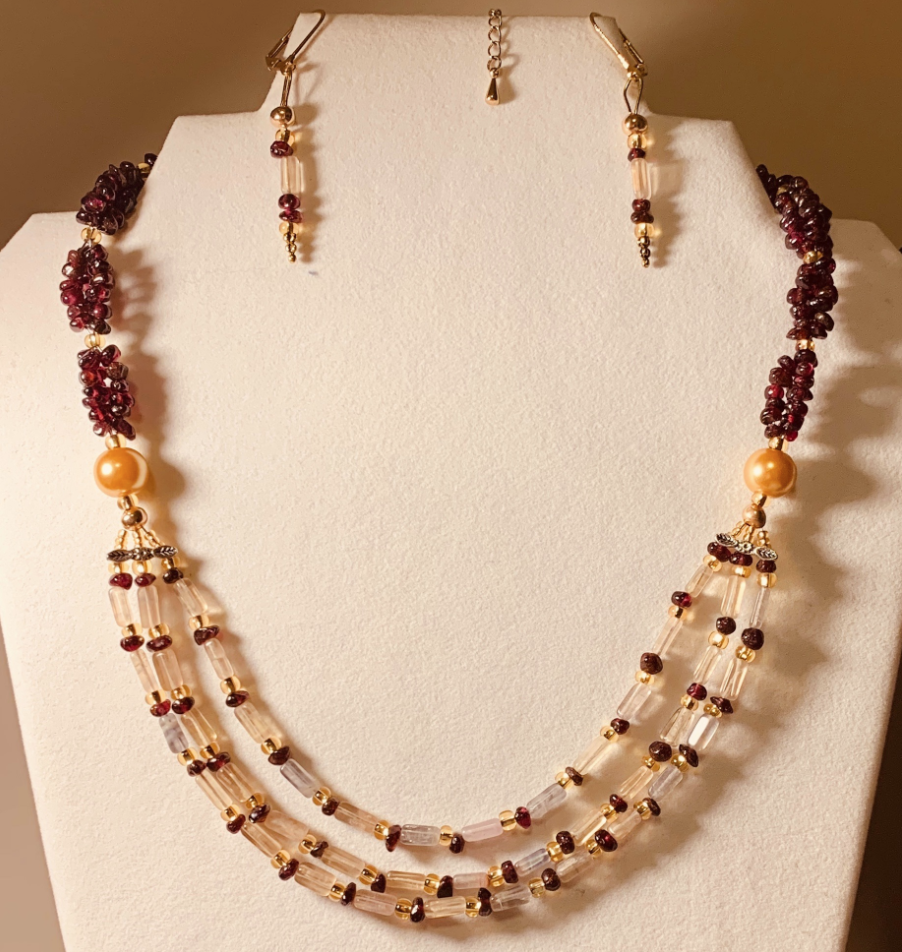 Öorja carries enchanting handmade jewelry, made with semiprecious stones and precious metals, in most zen moments of its creator Ritu Ray, with purest intentions of bringing healing benefits to specific chakras of the wearer.
Facebook: Oorjahealingjewels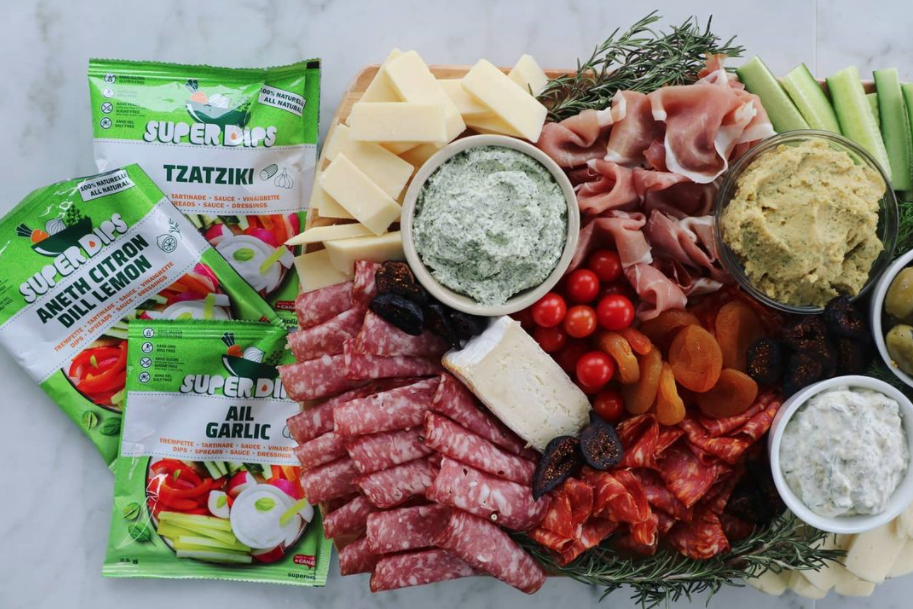 Super Dips offers flavoured dips, meat rubs that are premade and ready to eat. They are healthy for kids and adults and can be used in a variety of ways.
Website: SuperDipswest.ca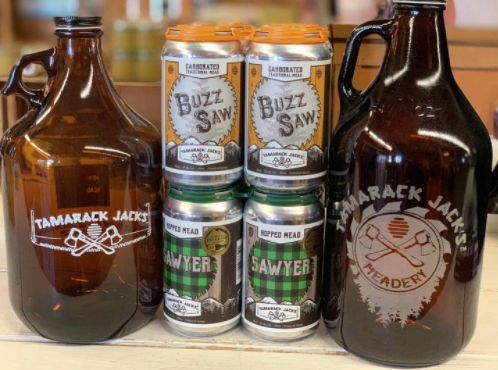 What's mead you ask? Its alcohol made from honey and is gluten free! Tamarack Jack's Meadery has been producing honey and mead for 4 years and they believe that communities should be able to get all their products locally or straight from the source.
Website: Tamarackjacks.com
Facebook: Tamarackjackhoneyandmeadery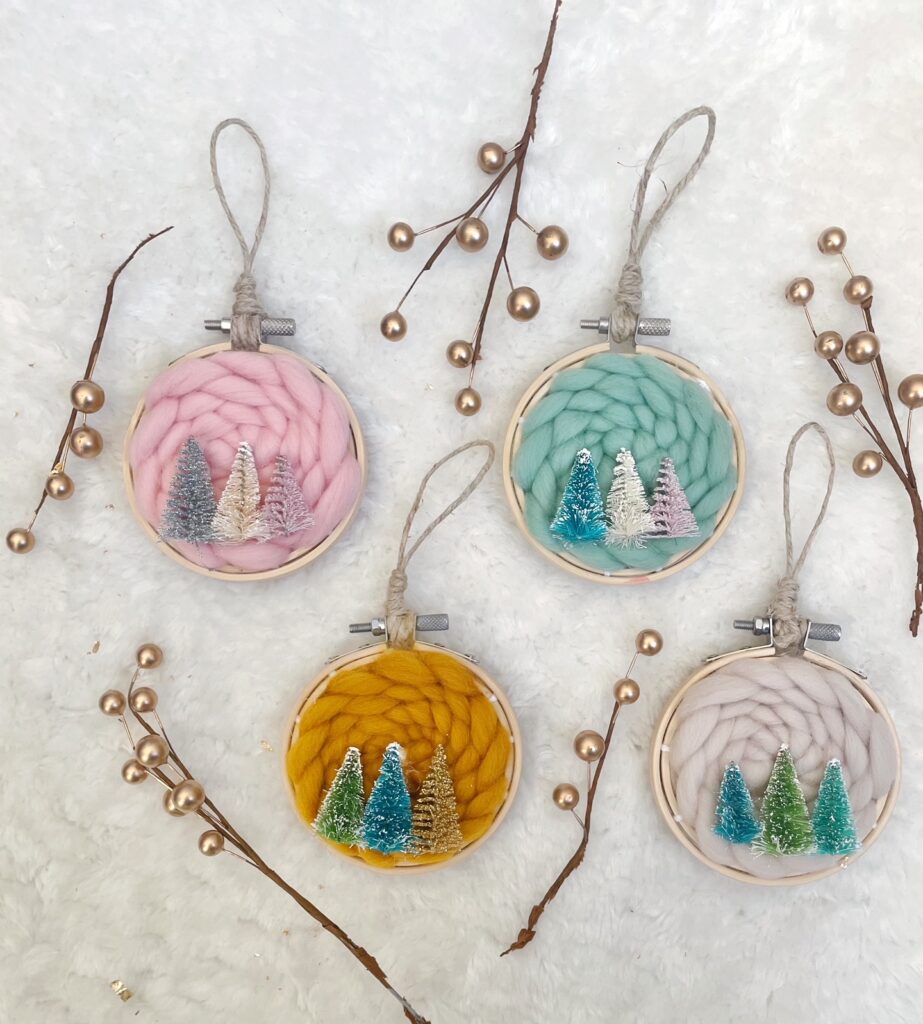 Laura (The Robin's Nest) is an Edmonton-based fibre artist who specializes in weaving one-of-a-kind, bohemian-inspired wall hangings, tapestries, and modern fibre art and decor. She uses high quality new and upcycled materials in each piece, including: imported Italian merino wool, sari silk, chiffon, denim, and other unique fibres and fabrics. Each piece is finished on either a natural wood dowel, or driftwood, collected from across Canada's prairie provinces.
For Christmas, Laura has created a series of handwoven ornaments, including colourful round wool and bristle brush tree ornaments, and mini "wall" hangings with gold leaf embellishments, hung on cinnamon sticks.
Instagram: @therobinsnest_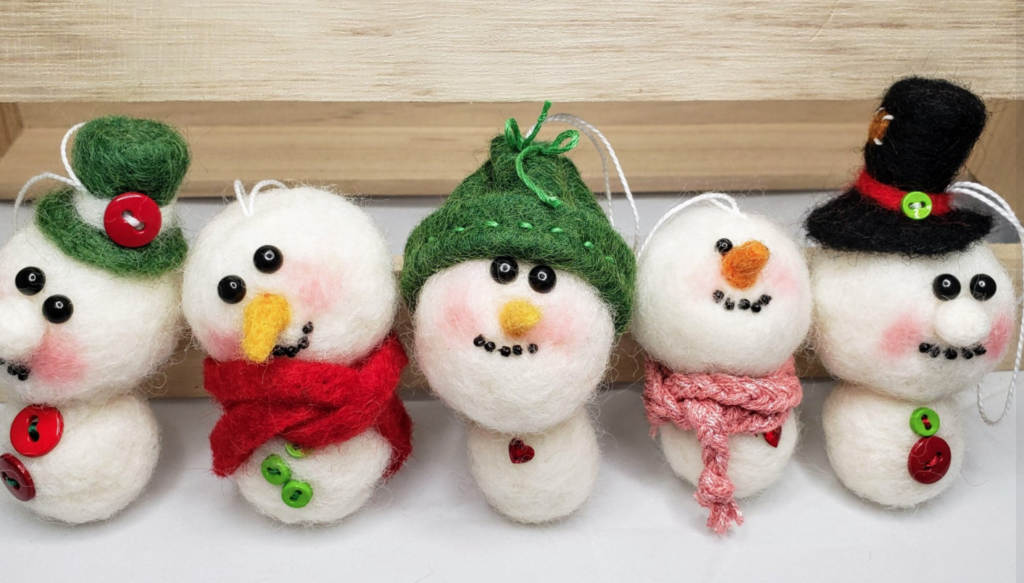 Handmade Holiday décor and greetings from felted ornaments to cards, bags and wreaths. All items are created with attention to detail and a sense of whimsy.
Website: twinklecreations.ca
Facebook: twinklecreations.ca
Instagram: twinklecreations.ca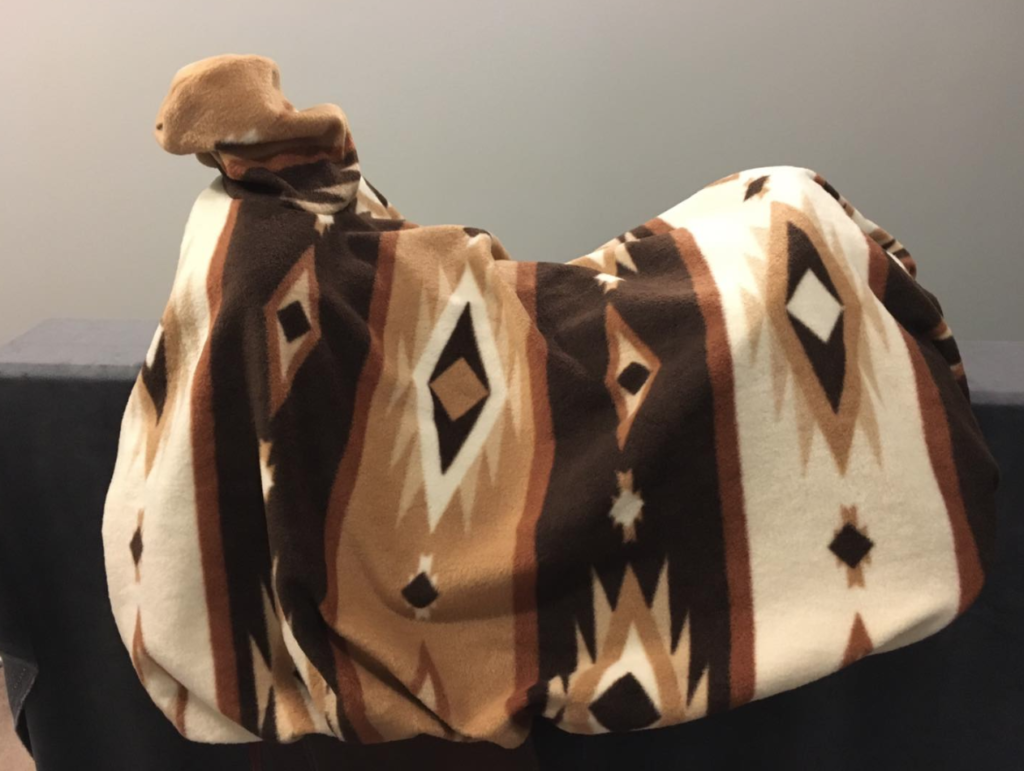 The Queen of Polos is selling unique handmade pet accessories from cat toys, pet bandanas, tug ropes and so much more.
Website: etsy.com/ca/shop/TheQueenOfPolos
Facebook: Thequeenofpolos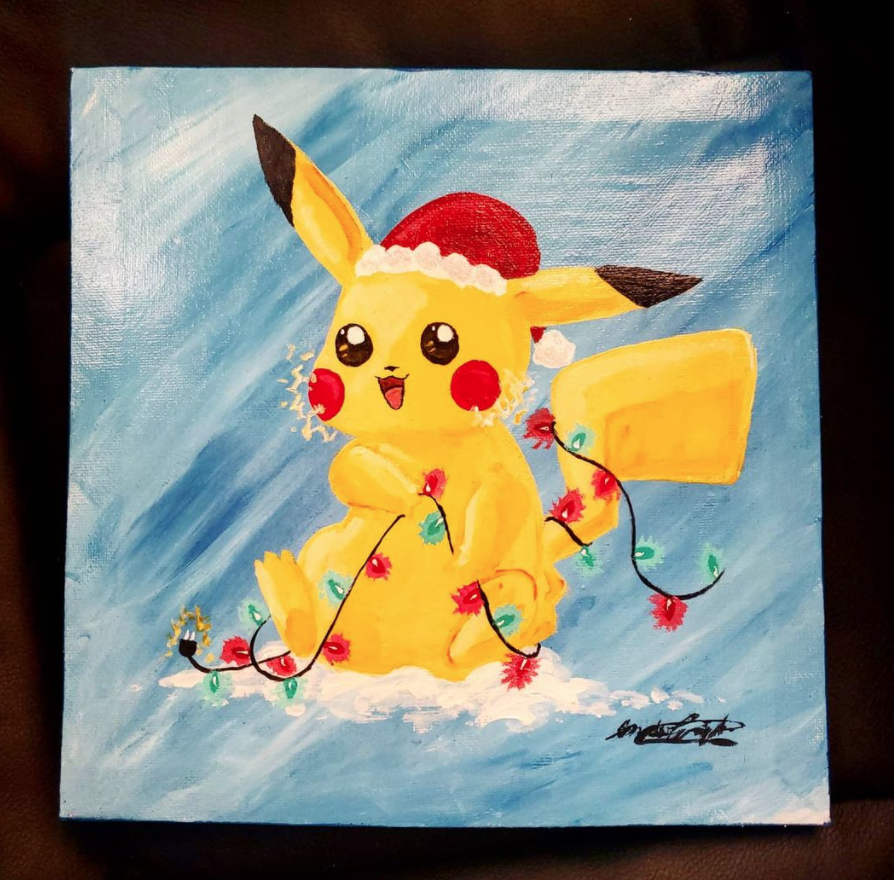 Fun, colourful and nerdy artwork for the entire family to enjoy. Satisfy al your pop culture needs with some Very Mad Art!
Facebook: Very Mad Art
Instagram: very_mad_art