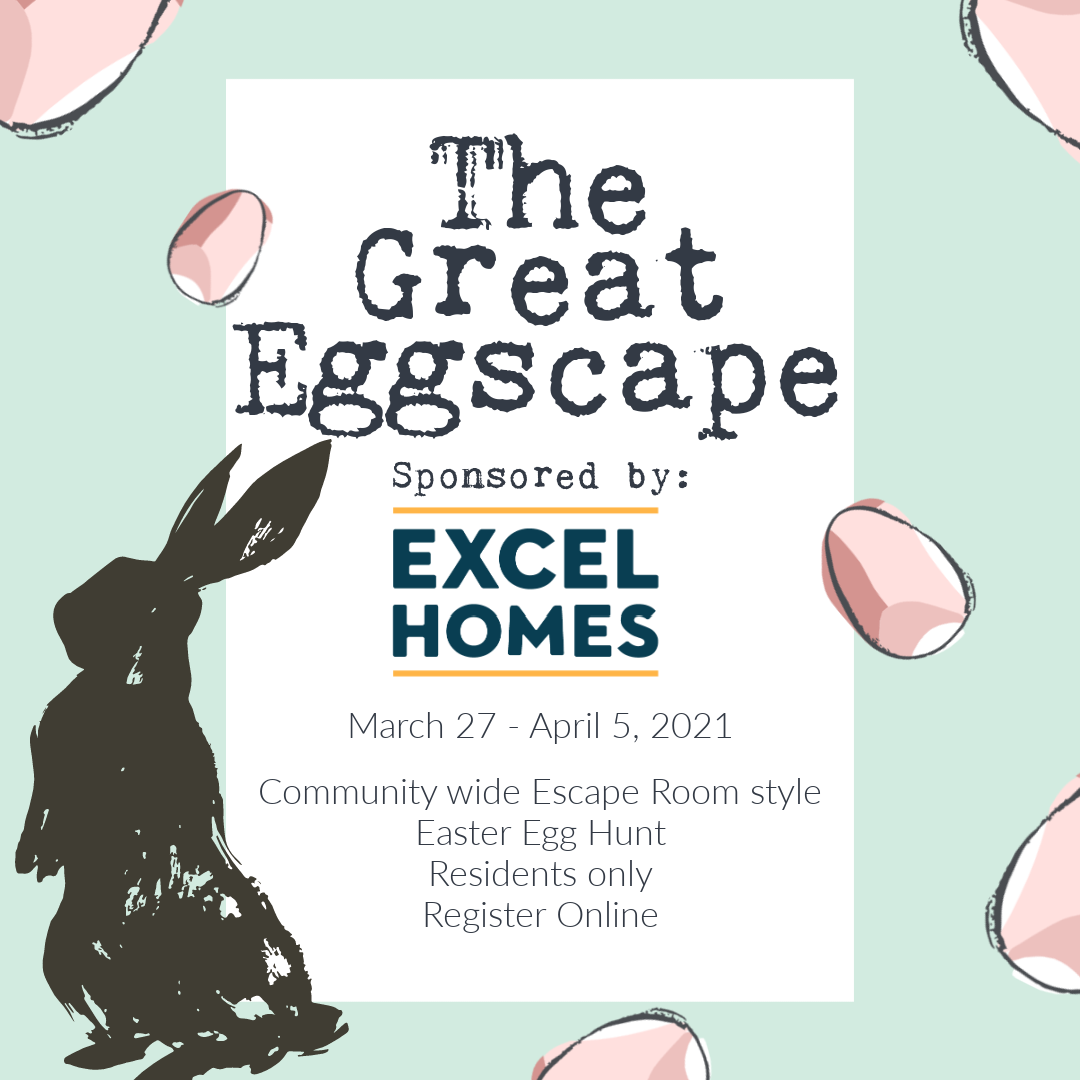 The Great Eggscape sponsored by Excel Homes
Location
The Orchards

4059 Orchards Drive SW
The challenge has been set! The Easter Bunny has been spotted throughout the community and We at the Club House have just received a communication from The Bunny challenging the community to try and find him. There have been kits left at the Club House for those daring, and clever enough to try and search him out. Rumor has it, if you can crack all the codes, you get to claim the title of "Great EggScape Champion"!
Register online to confirm your spot in this Escape Room style community wide Egg Hunt. Clues are of various levels of difficulty and are designed to encourage cooperation from all members of your party! Once you have solved the final clue, head back to the Club House to claim your prize!
When registering, please only register ONE person per household. Then, fill out the members who will be participating.
Open to residents only.