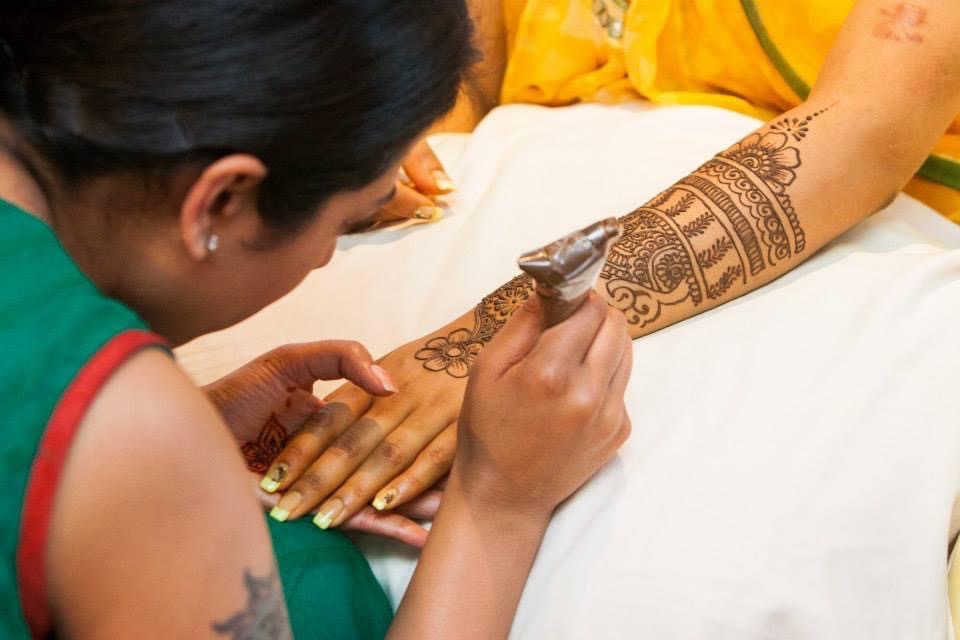 Henna Sessions
Location
The Orchards

4059 Orchards Drive SW
Get your henna done for Eid, or just for fun! We have 15 minute sessions between 5:00 pm – 8:30 pm.
Ashika Bakridi is a henna artist with over 25 years of experience. She is self taught and has always loved to doodle and draw at an early age and that turned into a love to do henna artwork. She has done henna for all different types of occasions such as Indian full bridal, wedding guests, kids parties, maternity, and event at Heritage Days. 
Henna also known as mehndi has now been used and practiced for over 5000 years and is 100% natural. It is a temporary body art which is derived from a plant called Lawsonia inermis which naturally stains the skin. The leaves of this plant are dried, ground into a fine powder form then mixed with ingredients like, water, sugar, lavender oil, eucalyptus oil and tea tree oil. These ingredients than naturally intensify the color of the dye when it stains your skin. Typically the stain color will range from an orange, red, dark red and burgundy color. 
The cost is $10 for a small piece and $15 for a medium piece.
To register please email programs@orchardsra.ca. Open to residents only.