Harvest and Cider Festival is Still Running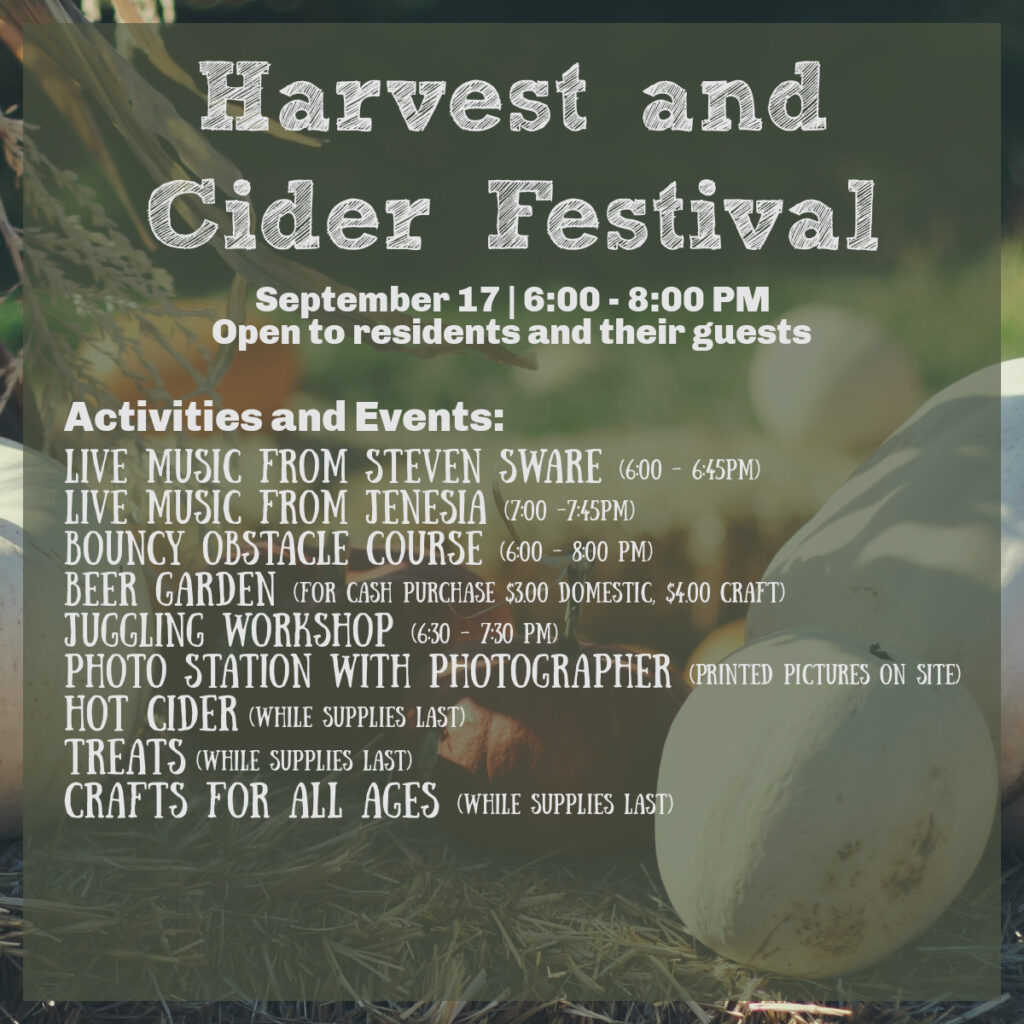 We know that the last day has brought lots of changes. We are still confident that we can host this event while maintaining all the current guidelines that are in place.
This event is hosted outdoors – the weather is supposed to be absolutely beautiful. We will have signage reminding community members to social distance. Our team will be wearing masks. There will be sanitizing stations throughout the park space, and regular sanitation of high touch areas at the event will be happening.
Our team members who will be dealing with treats, and drinks will be sanitizing and masked. We are doing everything in our ability to make sure that this event is both enjoyable, and following all current guidelines.
We hope to see you at the Harvest and Cider Festival!